CULTURE
Nintendo Switch Games to Play in Quarantine While You Wait for the Next Day in "Animal Crossing"
There are Switch games other than Animal Crossing, you know?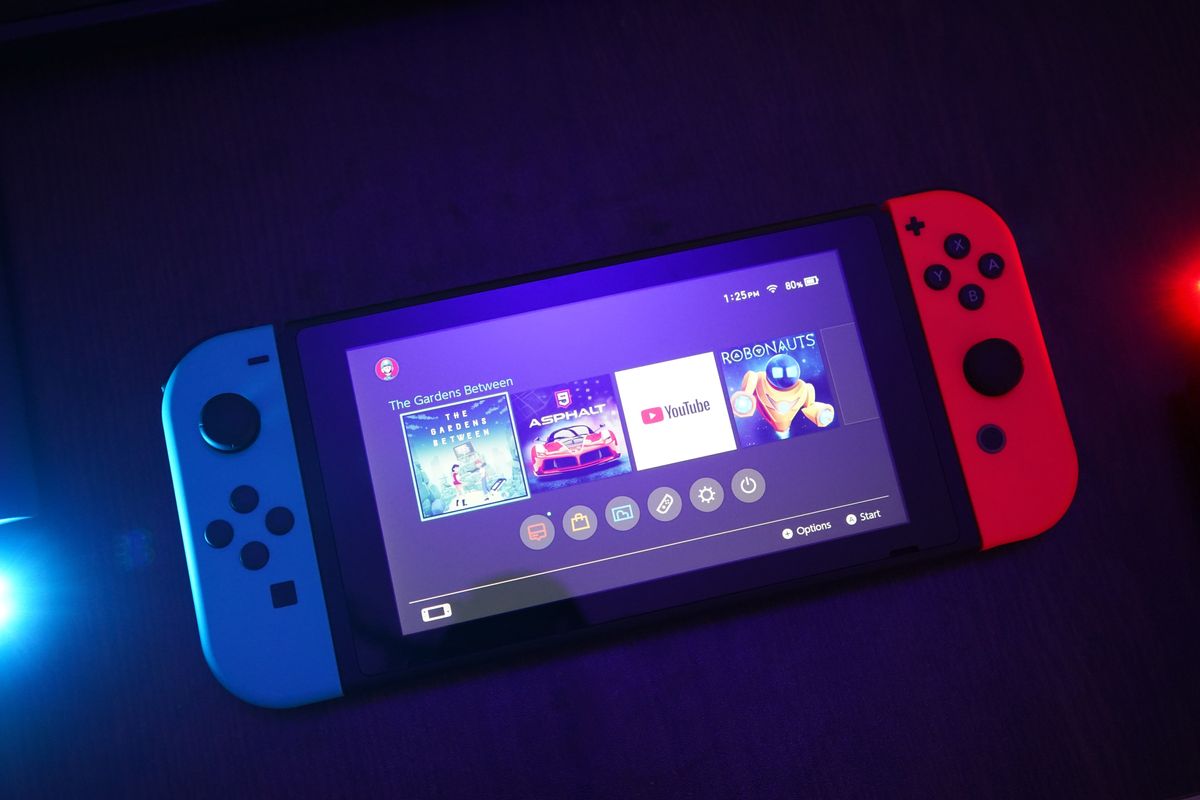 Yasi Hasan/Unsplash
With Animal Crossing functioning as a substitute for pretty much every aspect of real life during quarantine, chances are that you're already living on your own virtual island.
Considering the massive Nintendo Switch shortage (that's still going on months into quarantine!), there's also a decent chance that you bought the console specifically to play Animal Crossing: New Horizons. But as anyone who has logged 300 plus hours into the game already knows, you eventually reach a point where you've done practically everything you can possibly do on your island...at least until the next day.
---
Sure, you can always time travel, but time travelers are lousy cheaters. You'd be much better off using that spare time to try out a different Switch game. Because, there are Switch games other than Animal Crossing, you know?
Of course, there are always the major Switch titles like Pokemon Sword & Shield, Mario Odyssey, and Breath of the Wild for you to dig into, but those run the risk of eating into your precious Animal Crossing time. Instead, check out some of the lesser known Switch games that can be played in smaller chunks while you wait five hours for your hybrid black roses to cross-pollinate.
Pokemon Mystery Dungeon: Rescue Team DX
As far as games that can be played in bite-sized chunks go, Pokemon Mystery Dungeon: Rescue Team DX is one of the best. Gameplay revolves around taking control of a Pokemon and exploring randomly generated dungeons wherein...get this...the contents are a mystery. It's pretty much all in the title. There's an overarching story about you turning into a Pokemon, but it's very light fare. The meat and potatoes are the dungeons, all of which can usually be played through in a single half hour sitting. Oh, and the best part? You can play as almost any Pokemon, so enjoy running through dungeons as Articuno.

The Legend of Zelda: Link's Awakening
Considering it's a revamp of the 1993 Link's Awakening game for the original Game Boy, The Legend of Zelda: Link's Awakening manages to feel thoroughly modern from an aesthetic standpoint while still maintaining the classic feel of old school, top-down Zelda games. Unlike other new Zelda games, Link's Awakening doesn't require you to spend countless hours navigating complex world maps and familiarizing yourself with different weaponry. This is a simpler, straightforward Zelda experience, albeit one with plenty of secrets for those who do choose to explore to the fullest.

Spyro Reignited Trilogy
The Spyro games rank amongst the best platformers of the PS1-era, and amazingly, the updated Switch ports still holds up. The graphics are shiny, but the gameplay is still the same easy to pick up platforming that made the Spyro series so fun in the first place. Unlike many newer platform games, Spyro doesn't thrive on difficulty spikes and punishing gameplay. You can soar through levels at a relaxed pace, roasting enemies with your fire breath and sniffing out in-game collectibles. The learning curve is hardly steep, so it's a great choice for anyone who hasn't played a platforming game before, too.

Hollow Knight
For anyone looking for a bit more challenge in between digging up fossils and hitting your least favorite villager with a net, Hollow Knight is the perfect choice. The art is gorgeously hand-drawn, and the 2D side-scrolling gameplay evokes genre classics like Metroid and Castlevania. Unlike the other games on this list, Hollow Knight requires some practice to get good at, but it's a throughly rewarding experience. Better yet, Hollow Knight's dungeon exploration and boss battles lend themselves perfectly to portability, so it's easy to consume the game in smaller pieces.

Final Fantasy VII
Okay, so hear me out. Firstly, yes, Final Fantasy VII is a deeply political, 60+ hour narrative epic that probably should not be played in fits and starts. But here's the thing. For the first time ever, Final Fantasy VII is officially available on a portable console. If you don't have a PS4 to play Final Fantasy VII Remake (and even if you do), now is the perfect time to play the original. While the graphics are undoubtedly dated, the gameplay and story hold up now more than ever. What other game pre-2000s video game revolved around anti-capitalism and the dangers of corporatizing politics at the cost of the environment? What other game has a villain as sexy as Sephiroth? It's time to put down Animal Crossing, if only for a little while. It's time to play Final Fantasy VII.