FILM & TV
SEPTEMBER 14TH-16TH | What's Coming to Theaters This Weekend?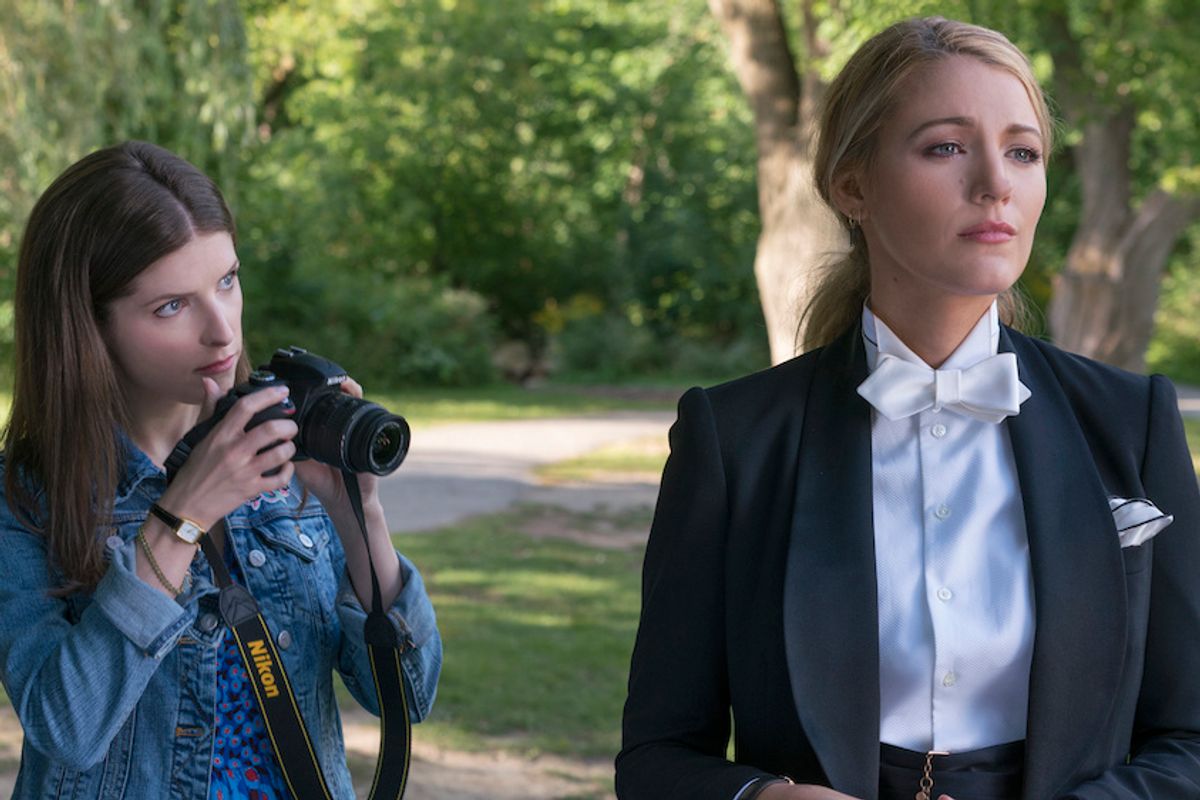 variety.com
The ladies prevail in this week's round-up of the best at the box office.
In Popdust's column, Box Office Breakdown, we aim to inform you of the top flicks to check out every weekend depending on what you're in the mood to enjoy. Looking to laugh? What about having your pants scared off? Maybe you just need a little love? Whatever the case may be, we have you covered. Take a peek at our top picks for this week…
---
You may remember this film from when I hit up Sundance earlier this year. Now it is finally coming to theaters. Telling the story of Lizzie Borden, the film focuses on how the boring, high society house is flipped upside down when the daughter finds a friend in the housekeeper and then begins to plot to take down the patriarch of the clan. There is a lot of romance, too, so be ready.
R | Running Time 1hr 46m | Powder Hound Pictures | Director: Craig William Macneill
Starring: Kristen Stewart, Chloë Sevigny, Kim Dickens, and more!
---
Another flick based on a true story. This one sets us back in the 1980s in the middle of the War on Drugs despite the crack epidemic in the country. It tells the story of a father and his son, and how his life goes from becoming an undercover police informant to an actual drug dealer, and eventually ending up in jail for life. Not the happiest results but will leave you emotionally moved all the same.
R | Running Time 1hr 51m | Sony Pictures Entertainment | Director: Yann Demange
Starring: Matthew McConaughey, Richie Merritt, Bel Powley, and more!
---
A movie that has already had a little controversy around it for another kind of predator being involved is now hitting the big screen. It is a reinvention of a creature that seems in inhabit all parts of the world. But he might have met his match in a new batch of ex-soldiers who are determined to kill him once and for all. A biology professor tags along to try and protect humanity.
R | Running Time 1hr 41m | 20th Century Fox | Director: Shane Black
Starring: Boyd Holbrook, Trevante Rhodes, Jacob Tremblay, and more!
---
If you have seen the film Unbroken, then this is the follow-up, based on the beloved book series. Still horrified by what he experienced during World War II, a soldier returns home and meets the woman that will become his bride. He struggles to deal with his demons as well as his new relationship until he finds faith through the help of a Reverend and the Christian church.
PG-13 | Running Time 1hr 38m | Universal 1440 Entertainment | Director: Harold Cronk
Starring: Samuel Hunt, Merritt Patterson, Will Graham, and more!
---
And our ⭐️ TOP PICK ⭐️ ...
A mommy vlogger is forced to deal with the disappearance of her best friend from their small town, but could there be something darker behind these happenings? With the help of her friend's husband, this woman is about to learn what it means to help a friend out, and why the consequences might be severe.
R | Running Time 1hr 56m | Lionsgate Movies | Director: Paul Feig
Starring: Anna Kendrick, Blake Lively, Henry Golding, and more!
---
Really like a film you've seen or know of one coming out soon that we should check out? Shoot me an email and let me know!
---
Rachel A.G. Gilman is a writer, a former radio producer, and probably the girl wearing the Kinks shirt. She is the creator of The Rational Creature and suggests you check it out. Also visit her website for more.
---
POP⚡DUST | Read More…

BOX OFFICE BREAKDOWN | It is About to Get Filthy Rich
R.I.P Moviepass pt. II: an Update
READY TO POP | Henley, The Dill & More Wear a Wild-Child Heart on Their Sleeve
From Your Site Articles
Related Articles Around the Web