Music Lists
The former One Direction member is the musical chameleon we don't deserve.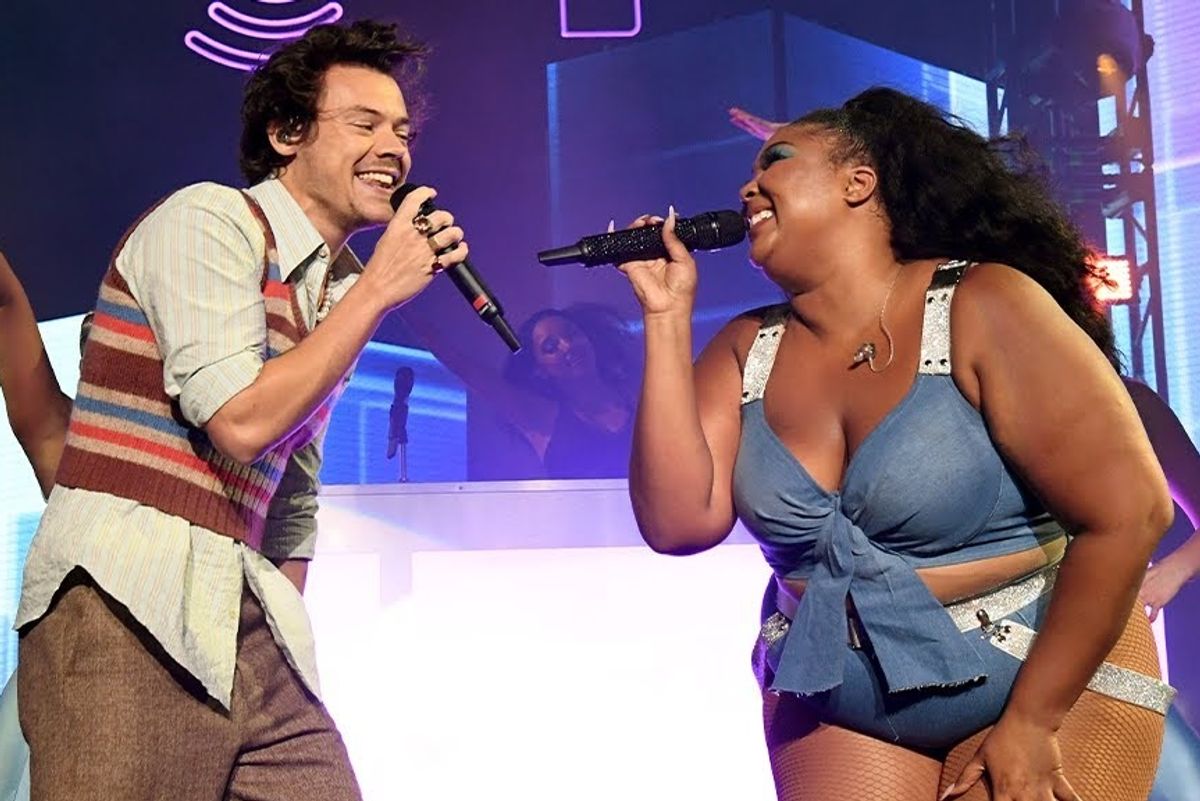 With his two solo albums, Harry Styles has proven that he was always One Direction's strongest link.
The boy band's final performance in 2015 opened the doors for Styles to come into his own. Turns out, his solo artistic persona is pretty chameleonic. He channels classic rock as easily as he does pop and R&B. He can deliver soaring ballads with the same energy he devotes to high-energy barnburners. All of this is to say: Styles is a singular talent with a versatile voice and an undeniable charisma that multiplies his appeal.
Though his original work is typically great, Styles has also performed numerous impressive renditions of other artists' hits. From '70s folk to modern hits, we've rounded up the ex-1D member's best covers.
Shania Twain's "You're Still the One"
Kacey Musgraves' impeccable latest album, Golden Hour, made new fans out of just about everyone—Styles included, who tapped the country star as an opening act for his debut solo tour. Though Musgraves and Styles' musical style differs quite a bit, this cover proves he can do country, too, as the pair's voices meld together perfectly.