MUSIC
PLUS | Rosie & the Riveters, Cat Turner, and more!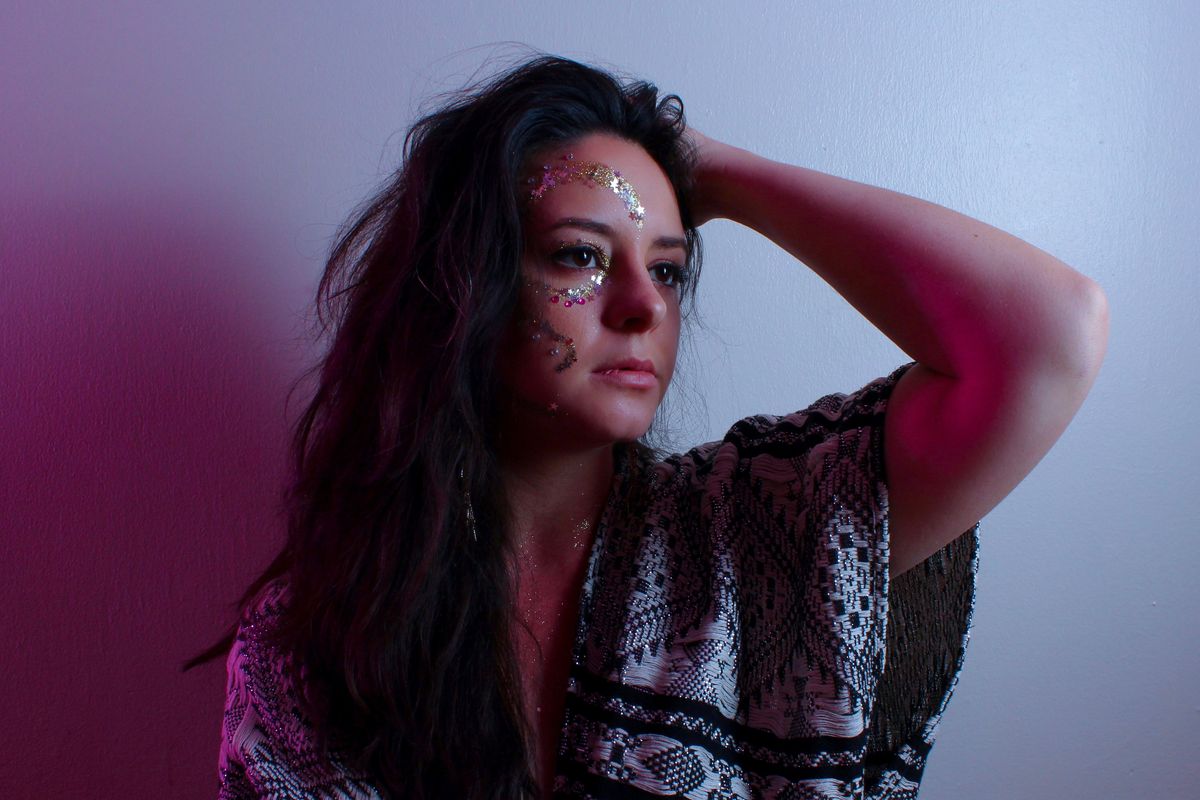 Heading out for spring break? Brand new music to fill up your playlist is here for the taking.
RELEASE RADAR is here to give you the breakdown of your top singles, albums, and videos to check out as you head into your weekend. Get ready to jam out with some of our favorite up-and-coming artists, plus celebrate new stuff from those you already know and love.
---
SINGLES...
Ghost Pressure | "Sunless Dawn"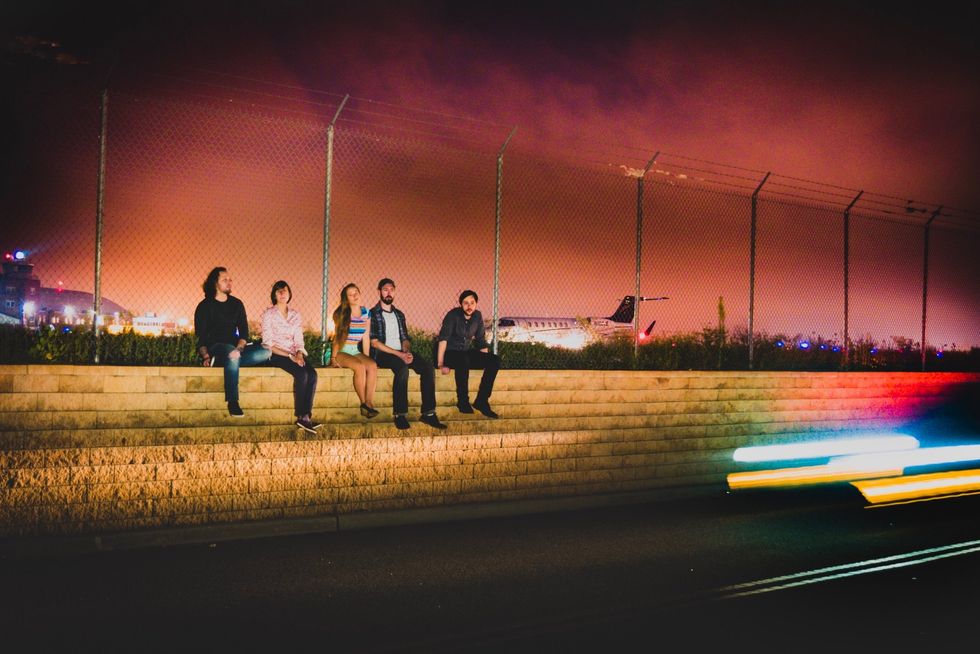 Mark Sylvester
This alternative-rock, pop group, formed in Long Island, are only getting bigger and better with time. With their latest single, they are showing all of the talents of their expanding membership and the darker side of their personalities. Produced by Ray Marte of metal band Moon Tooth, get ready for a lasting, meaningful experience.
You Might Also Like: An Old Friend, Michael P Cullen, Mystic Of Melody

---
Snow Villain | "Records"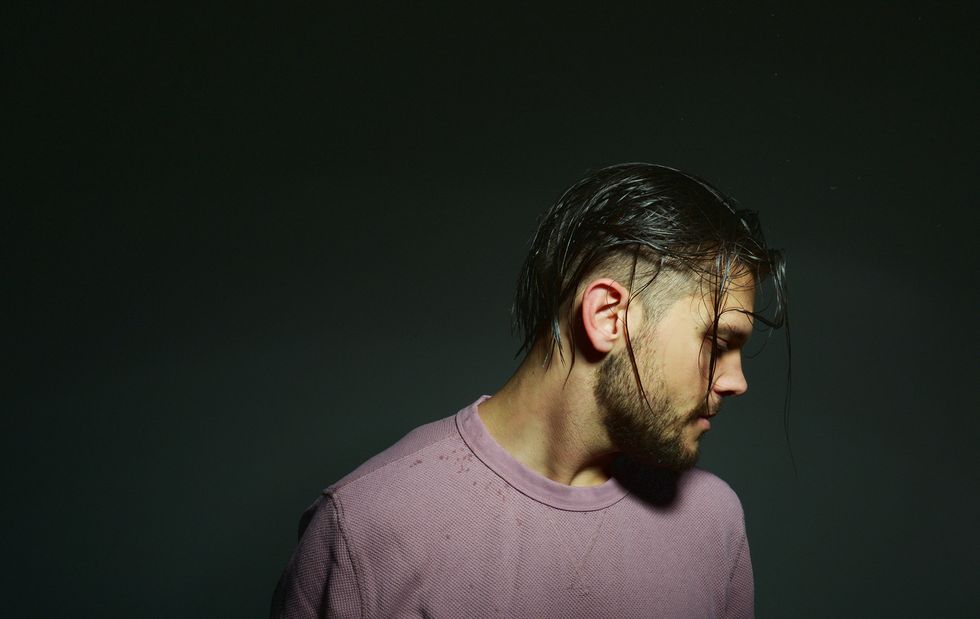 From their upcoming EP in April, this single gives a taste of Grant Goldworthy's world which has involved work in the music industry for over fifteen years. The alt-rock project will be good for a range of listeners. If this song tells us anything it's that we have something great to look forward to in April.

You Might Also Like: Weezer, Death Cab for Cutie, St. Vincent

Follow Snow Villain on Facebook
---
Madison Margot | "2780"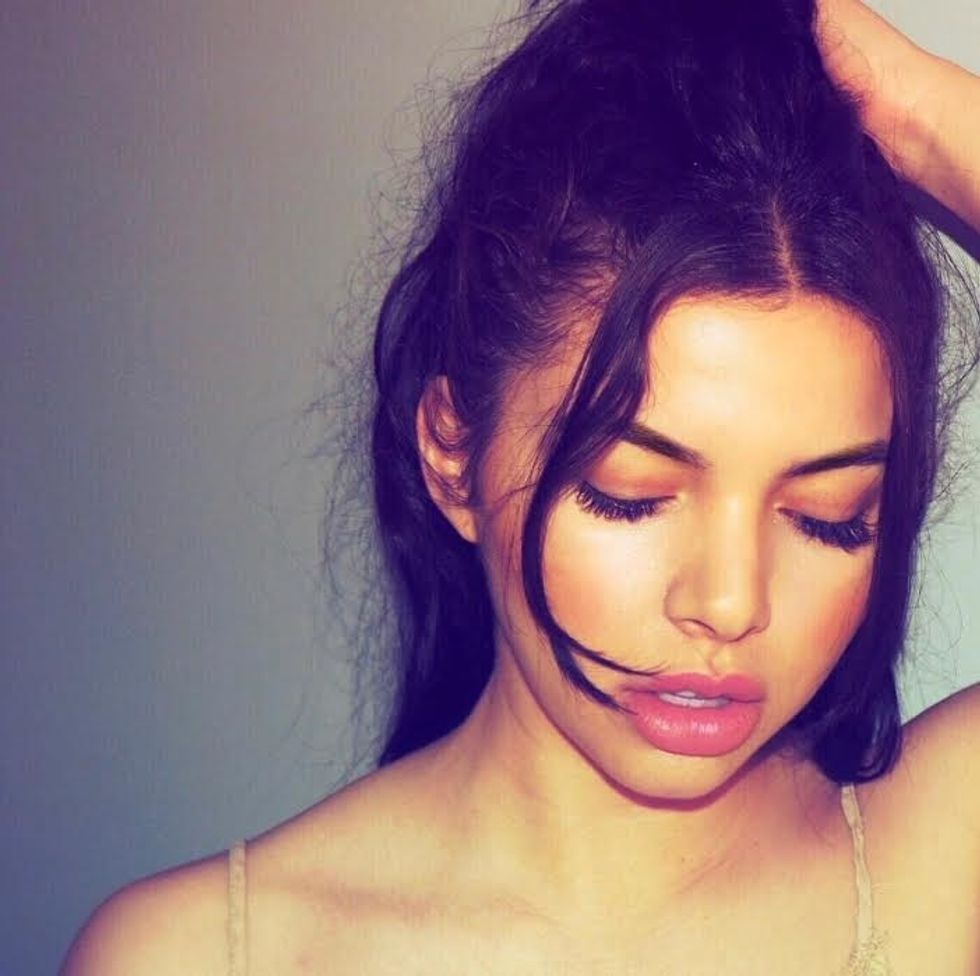 The pop songstress had the latest to share on her new track:

"I wrote this song to make sense of a bad night. A night filled with disappointment and facade; a night ending in pouring rain and realization. As time went on I realized that this song represents something bigger than myself. I thought about the girl or boy whose crush asked someone else to the school dance. I thought about the person who just got dumped by their lover and find out they've already moved on to somebody else. I thought about everyone who has ever been let down by love. My hope is that someone can take this song and find comfort in it at the end of their bad night. Hopefully they feel less alone when they do."
You Might Also Like: Victoria Dennis, Nessy, Calvin Crabtree

---
VIDEOS...
⭐️ PREMIERE ⭐️ | Ryan Innes | "I Need a Lover"
You might remember this guy from his time as a vocalist on The Voice. The Salt Lake City native is focusing solely on his music these days, working on music that explores the area in our lives between the highs and the lows we experience. If you're digging this, chances are you'll be excited by his entire debut record.

You Might Also Like: The Strike, James the Mormon, Paul Cardall
---
Terra Naomi | "Nothing To Hide"
Do you remember this delight from our #WCW column a few weeks back? She's out with a new video, and here are some fan questions she answered about her latest project.

You wrote this song back in 2011. Was it challenging to record and produce it in a way that makes it feel coherent with the rest of the songs of the upcoming album?
In many ways, this album feels like my first, because I took an extended break and emerged from that period with a bunch of songs written over the course of several years. That often happens only once in an artist's career -- when they record their first album -- and subsequent albums are written in a much shorter span of time. I wrote this song about a specific situation that happened a while ago, but the emotion is still very accessible to me, so it didn't feel challenging at all. For better or worse, I find it quite easy to tap into those feelings of regret, looking back at our choices and wondering how things might have been different, then coming to a place of acceptance, realizing we did the best we could in that moment, and letting it go. That's the essence of "Nothing To Hide."
In what environment and how fast did you write the song? Was there a lot of rewriting? What was there first: the lyrics or the instrumental part?
This was one of those songs that came out fully written from beginning to end. It's always intense when I write one of those, because it often happens when I'm not planning to write, and there is a sense of urgency that comes along with it. I was at home, in Venice, I don't remember what I was doing before I wrote it, or what frame of mind I was in. I think it's pretty safe to say I was depressed, because I spent most of 2011 that way. I remember sitting down on my bed with the guitar, but that's about it. The song came out exactly as you hear it, and the lyrics and melody happened at the same time.
Your first single from this new album was political. Is this one? What is the song about?
I didn't plan to write a political song, actually. The first song, Machine Age, came to me much like this song -- all at once, unplanned. And I wrote Machine Age after the rest of the album was complete. So it's the only political song on the album, but I think it fits with the rest of the songs. Nothing To Hide is about a few different things. Initially it was about a specific relationship that started in NYC and ended in LA. But then it morphed into other situations, times when I felt unreachable, times when I made choices that led to outcomes I didn't like. What I really like about the song is that it moves through this familiar feeling of regret, but doesn't end there. "I've got nothing to lose and nothing to hide," it's like...coming to terms with the fact that my own feelings of right and wrong don't actually matter, and I might not like it, but I accept it.
You Might Also Like: Keri Noble, Anna Nalick, Charlotte Martin
---
Rosie & The Riveters | "I Believe You"
Just in time to continue the celebration of International Women's Day, this power anthem is done in the spirit of supporting and celebrating the effects of the #MeToo movement. These women are working toward supporting survivors and bringing more awareness to the cause, which is something we're always excited to see.

You Might Also Like: Little Miss Higgins, Fortunate Ones, Good Lovelies
Follow Rosie & The Riveters on Facebook | Twitter
---
Ralph | "September Fades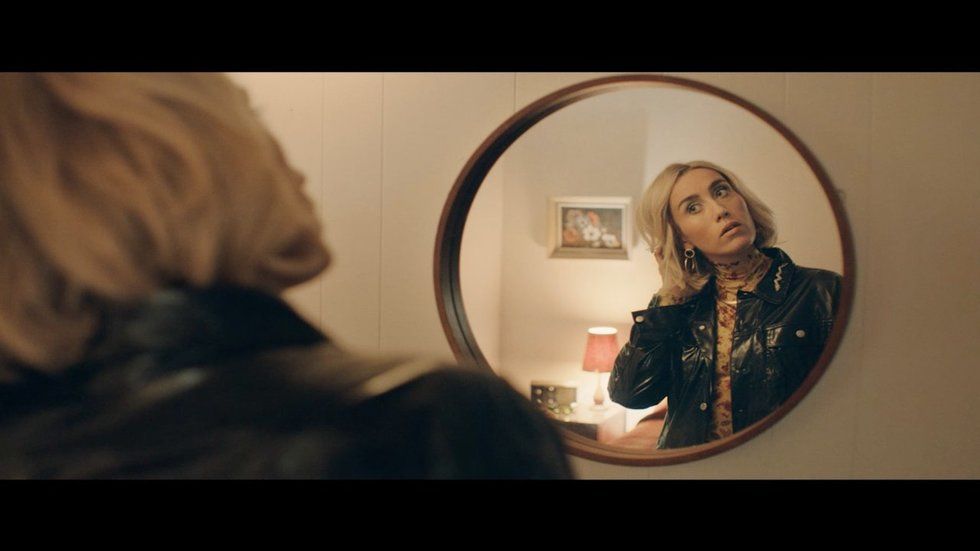 www.vevo.com
This Canadian artist just shared her most recent video from one of her latest singles, and here she's gushing about why this might be one of the most special songs of them all for her.

I love the video so much, I think it fits the feeling of the song so perfectly. I wrote this song in a motel room, in a tiny town in the woods, in upstate New York. I was in a relationship with a wonderful man who gave me everything and it felt so good that I couldn't say no, even though I knew it was wrong. The line, "Do I get off on manipulating," is one of my favorite lyrical sentences to date, because it feels mature and acknowledges that I can be the bully too, which I haven't talked about in my songs yet. When I hear the song, I remember the smell of pine trees and him.
You Might Also Like: MUNA, Fickle Friends, Great Good Fine OK
---
ALBUMS + EPs...
⭐️ PREMIERE ⭐️ | LadyChild | LadyChild - EP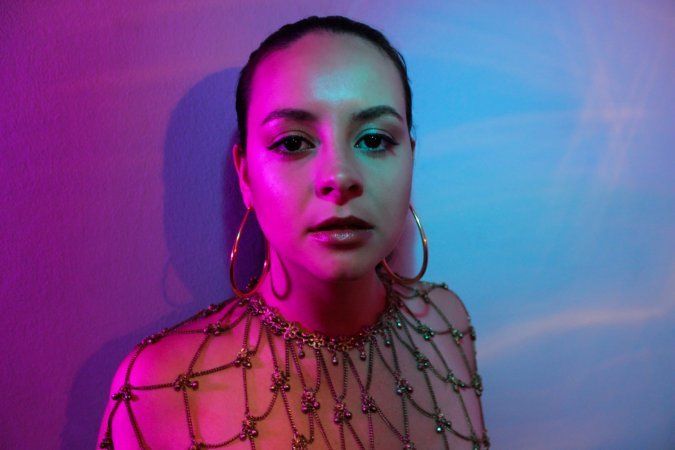 i1.wp.com
Genevieve Faivre is giving Popdust an exclusive first look at her debut body of work, a showcase of extraordinary indie material that mixes her classical training influences with a more in-depth soul searching on the part of the artist. This is a strong premiere from a young talent that we can't wait to hear more from in the future.
You Might Also Like: An Escape Plan, Fire Fight, The Tracys

---
Cat Turner | Contrast - EP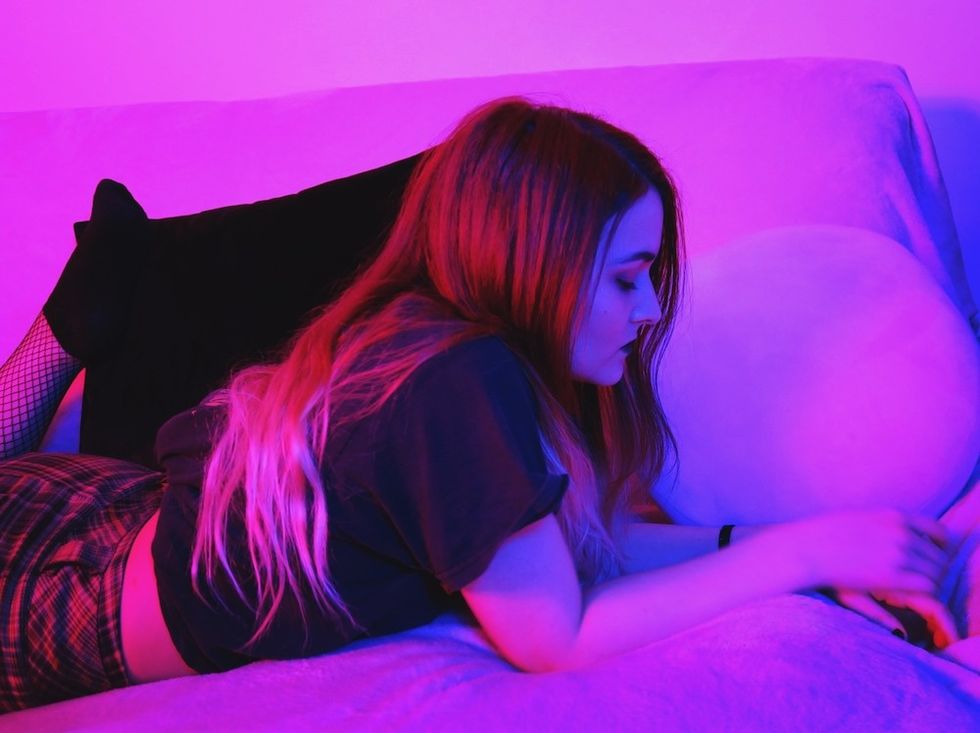 This young woman is one of our favorite new voices in the electro-synth pop scene with her desire to make strong, bold statements through the creation of her music. On her raw debut, the songstress shows both her skills at producing and the depth of her full scale of emotions.

You Might Also Like: Julia Michaels, Alesso, Dua Lipa
---
Rachel A.G. Gilman is a writer, a radio producer, and probably the girl wearing the Kinks shirt. Visit her website for more. If you have an artist you'd like included in an upcoming #ReleaseRadar Column, send emails here.
---
POP⚡DUST | Read More About Music...

INTERVIEW | Obie Iyoha "Karats"
#WomenCrushWednesday: Kim Petras
SXSW 2018 | Five Essential Artists You Need To Look Out For
---