MUSIC
Michigan rapper Obie Iyoha took a trip home and returned with a "golden" new single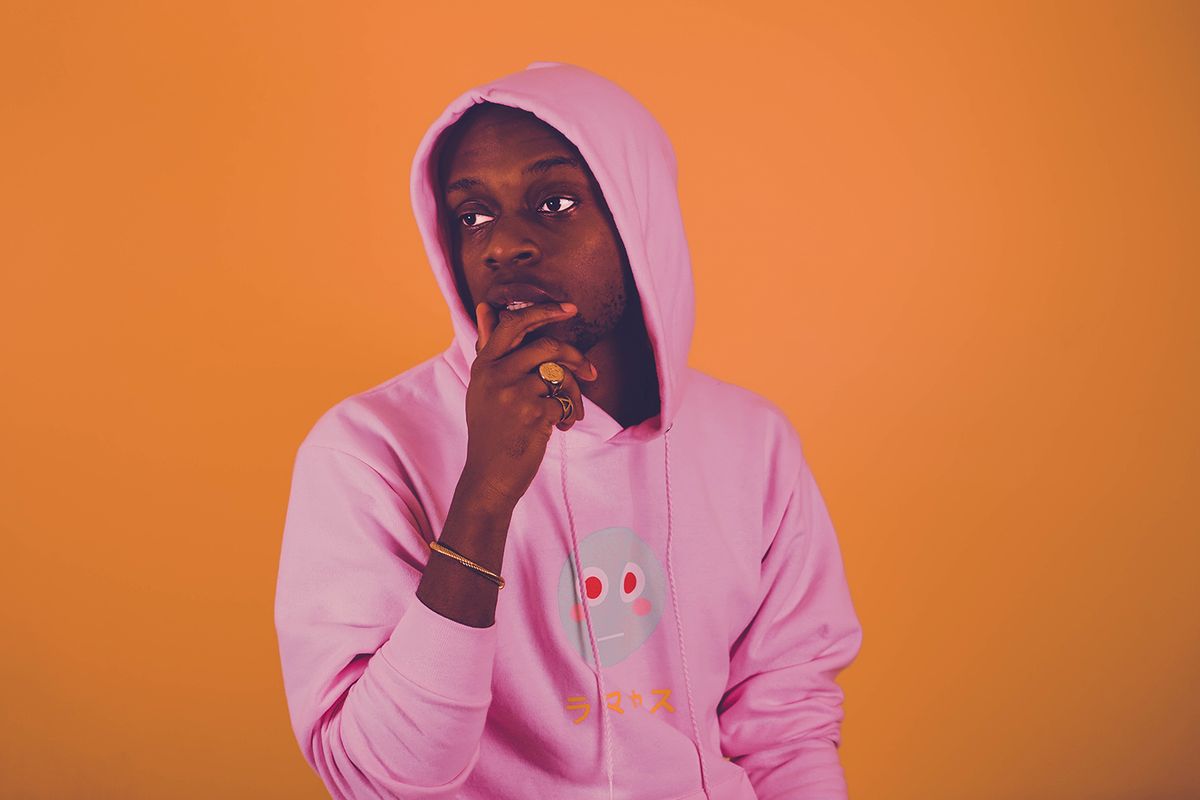 Akin Oluwadare
Obie Iyoha is an emcee/producer with an energetic flow, and a buzz that possess the same energy.
The son of Nigerian immigrants, Obie's African upbringing coupled with his love for hip hop and rock has helped him forge his own lane. He's opened up for the likes of A$AP Rocky, Logic, and MGK, and has toured with the likes of Ghostface Killah and Big K.R.I.T. Now gearing up for his sophomore release "Pink Moon", Obie hits us with "Karats". The afrobeats influenced single was inspired by a recent trip to Nigeria. Obie took some time from working on "Pink Moon" to talk to us about "Karats".
Deascent: Talk to us about the inspiration behind "Karats".
Obie Iyoha: Well, my cousin got deported from Canada back to Nigeria a couple years ago. He had to leave behind his newborn son and everything. Coincidentally, I was at a low point in my life as well. I booked a flight to Nigeria in order to reconnect. I felt so inspired after just kicking it in the studio out there doing tracks with cats from my hometown in Benin. So this is more of a motivational track for my peeps.
D: What was it like growing up in a Nigerian household in the South

O: There was a duality. I felt like I was always on the fence of two cultures. At home, it was Fufu & Okra, Akaba Man records, and Nollywood cassettes. But when I stepped out of the house into rural Greensboro, I was surrounded by African American culture. Sometimes (a lot of times) we got picked on for our long African names. I developed a thick skin about my cultural identity and how to navigate on both sides. Both perspectives influenced my music a huge deal.
D: You have a very eclectic ear. How do you manage to take all of those influences and create your own sound without sounding like them?

O: I'm a visual artist first, so my influences are like different coats of paint added to a picture over a period of time. I guess I just created my own color, but if you look closely, you can see where it started. That's how I see sounds.
D: You've been on tour and have opened up for some big names in the industry. Do you have a crazy show/on the road story you can share with us?

O: I'd have to say my set in Zory, Poland on tour with TBO (The Black Opera). It was surreal to watch a crowd on the other side of the world catch vibes to a song I wrote in my dad's basement in Ann Arbor. Not the craziest story, but I did almost cry lol.
D: What do you hope to accomplish as an artist with the release of "Pink Moon"?
O: I hope to establish my vibe as an artist with the people and begin to bridge the gap between my cultures.Stream and/or purchase "Karats" here.
---
Deascent is a Hip Hop artist, music writer and on-air personality for "Popdust Presents". He's also the co-front man of The Cold Press. Follow him on Instagram.
---
POP⚡DUST | Read More…

Watch Da YoungFellaz take over "The Town" in this hot new video
BIG BOI -- Exclusive Interview!!! He talks about Atlanta and latest video
Actress Keke Palmer is about to run the music industry with her new single "Bossy"
---