MUSIC
Words on her vast array of influences and her favorite collaborations thus far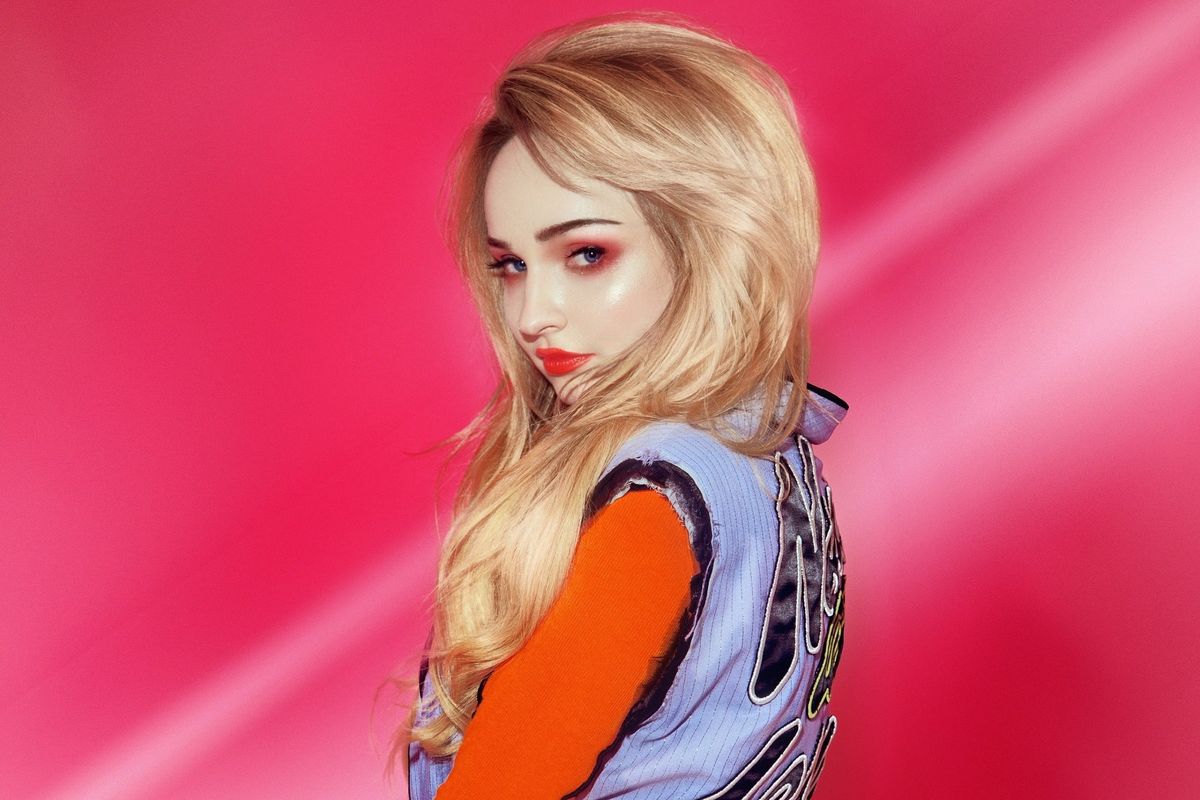 Charlotte Rutherford
"Whatever someone's gender or sexuality is, they are still just people who are going through the same things as everyone else."
Women are killing it in the music industry, and the world of song lovers couldn't be happier! In our column, #WomenCrushWednesday, we'll feature an awesome lady whose tunes are blowing up our playlists and ask them about their musical journey.
Our feature this week is on Kim Petras, a German-born pop star who's already collaborated with some pretty famous names. She's released two new videos in recent past alone and has plans for even more music in the near future. She's also the youngest person to receive gender reassignment surgery, helping to de-stigmatize views of the transgender community around the world.
How did you become interested in music?
My mom used to play jazz music around our house all the time, so I've grown up around it and have been singing since I was very young. I've also been obsessed with pop music my entire life and started writing songs around age 12! I always knew I wanted to move to the U.S. and work here, and eventually I started getting sent tracks to write on and saved enough money to come to LA!
LIVE PERFORMANCE
What artists have inspired your music the most?

I love so many different artists but some of my favorites are the Cardigans, Cyndi Lauper, Freddie Mercury, Debbie Harry, Boy George, and even Lil Aaron!
You've had relationships with Charli XCX and Paris Hilton in your past projects. What's it been like working with them?
Awesome! Paris is really the sweetest, most down-to-earth person. She was totally game to keep re-shooting that specific scene until we got it absolutely perfect which I thought was really cool. And I loved collaborating with Charli! I'm a huge fan of hers and we had a lot of fun together.
You were born in Germany. How does the U.S. music scene differ from the scene over there?

I grew up in Germany, in a musical family. My mom sang jazz and my dad plays 8 instruments, but I still always envied the American lifestyle, and especially the music. Schools in Germany are very strict I'd say and very focused on mathematics and science. I never really liked school that much since I always wanted to make music. I can remember always being obsessed with American pop culture and I used to record Britney Spears and Christina Aguilera interviews on VHS. There wasn't a lot of a music scene there. I struggled to find people to work with, and I didn't know anyone in the industry. All that changed when I moved to Los Angeles.
What's your experience been like as a transgender woman in the music industry?
I feel lucky to say that overall my experience in the industry has been really positive. I actually feel like being transgender doesn't have much to do with my career. I write and sing about the things I experience - whether that be heartbreak, fantasies, emotions - things like that. Whatever someone's gender or sexuality is, they are still just people who are going through the same things as everyone else.
You recently released your video for "I Don't Want It At All." What was the writing and recording process for that like?

I got the idea for the song when I was shopping at a Sephora in LA. My manager took me there after a meeting that went really well, and as I was checking out with a super expensive item I hesitated a little bit, and the cashier said "Just close your eyes and swipe it, sweetie!" I thought that was the funniest thing and a great lyric for a tongue-in-cheek song. I went into the studio and we wrote "I Don't Want It At All" the next day!
You're featured in Spotify's Emerging Artist Program, RISE. How do you feel to be a part of that?
It feels amazing! Spotify is such an important platform for artists and to be recognized in that way is really incredible for me.
Your most recent single release was the track "Faded" with Lil Aaron. What can you tell us about that track?

It was great to collaborate with my friend Lil Aaron for this one! And the video was so fun to create - The director Nicholas Harwood, who is so amazing, and I came up with the concept for the video when we listened to the song on repeat. We both visualized neon colors and amazing outfits contrasted with big, empty industrial rooms. I love how it ended up looking!
What else is coming up next for you?
I have a lot more music ready to be released and of course more videos and performances! I can't wait for everyone to see what's coming up!
---
Rachel A.G. Gilman is a writer, a radio producer, and probably the girl wearing the Kinks shirt. Visit her website for more.

Have a female or femme-identifying artist we should profile? Send a pitch email to Rachel.
---
POP⚡ DUST | Read More About Music...

#WomenCrushWednesday | DYLYN Interview

#WomenCrushWednesday | ASHE Interview
---
Watch the Whole Interview