MUSIC
The Maryland rapper's newest mixtape, a collaboration with producer Kenny Beats, is a caustic celebration of anger, catharsis, and Rico herself.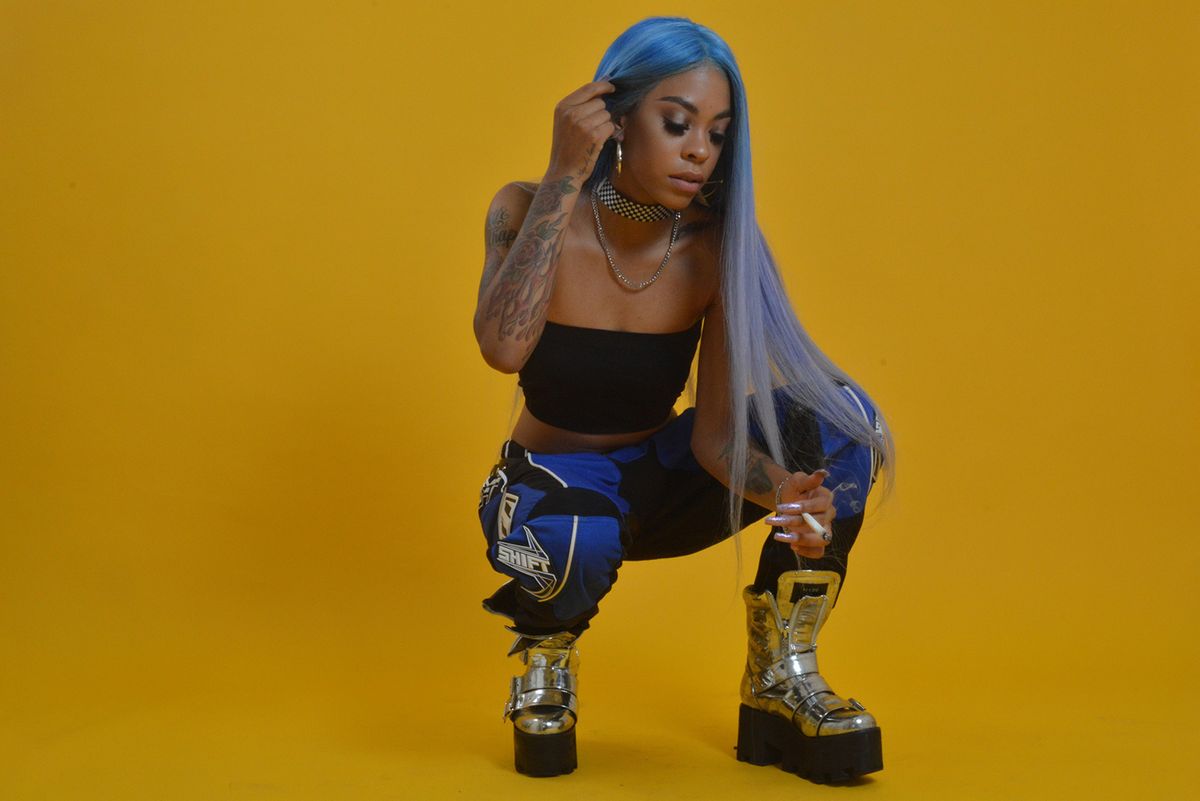 Atlantic Records
"Aren't you tired of the same old thing?" a disarmingly calm computer voice asks—right before Rico Nasty gleefully shatters that same old thing with a sledgehammer.
Rico roars in her signature yowl, and a wall of jaw-breaking sound surges right behind her: "No it won't fade away, shots like a fade-away / Smile in a hater's face, watch what the fuck you say." Anger Management, her latest mixtape, sets its savage pace with opener, "Cold," and never slows down. Co-headlined with producer and frequent Rico collaborator, Kenny Beats, Anger Management is a mad-science experiment in cathartic rage, and the Maryland rapper has never sounded more at home than she does here, her punk sensibility and jagged flow staking out real estate in Beats' patchwork-banger production.
Following in the footsteps of Vince Staples' FM!, Earl Sweatshirt's Some Rap Songs, and Tierra Whack's kaleidoscopic Whack World, Anger Management barely scrapes twenty minutes in length, a brevity that demands a charismatic efficiency. Rico and Kenny Beats elect to fill out that time with bruiser after bruiser, rolling mosh-pit immediacy into a tight sonic discipline. Kenny Beats gives a cohesive edge to each track without sounding one-note, employing everything from John Carpenter-horror-gone-rap on "Cheat Code" to an irreverent jangle on the tongue-wagging "Big Titties." And it works: Anger Management's controlled rowdiness enhances Rico's eclectic personality, giving her bars room to grow into the sound.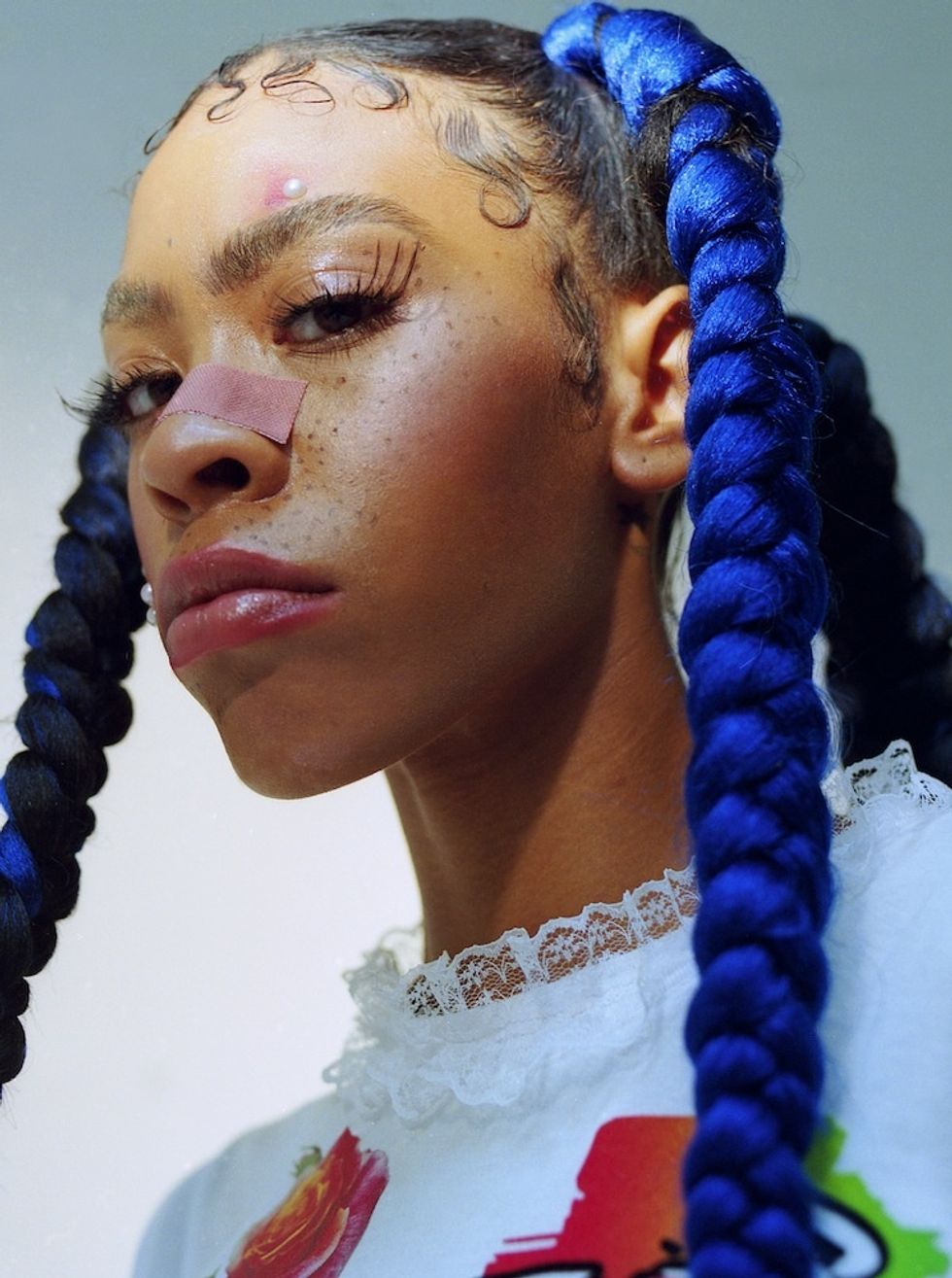 Rico's clearly writing and rapping her ass off on Anger Management, to the point where the mixtape feels like the clearest expression of Rico Nasty to come out yet. Her cadence and vocal control are at their sharpest, but her skills as a narrator in the center of a sonic storm becomes the project's biggest pull: "Bitch, I got a family, everybody gotta eat / So keep that shit in mind when you thinkin' about tryin' me," she raps on "Hatin," a powerful threat wrapped in a loving fist. Rico tries on a few different registers during the album's breakneck tempo, spitting machine-gun acid and syrup-thick braggadocio alike (even some Juice Wrld-Drake sing-song warbling on album closer, "Again") and nails them all, but her point on Anger Management isn't just to flex, the album serves as a reminder that she's not going anywhere. "The kids stay around even though doors let out / 'Cause they just wanna tell me about how I helped them out / I won't let them down," Rico promises on "Sell Out," one of the most reflective songs she's released to date. Rico's made it, and life is good, but she's still defending her own—her talent, her hustle, the kids who hear those things in her music and pack into her shows looking for something they recognize. Rico Nasty is staying in the game for them as much as she is for herself, and she refuses to give anything up along the way.
Anger Management
---
Matthew Apadula is a writer and music critic from New York. His work has previously appeared on GIGsoup Music and in Drunk in a Midnight Choir. Find him on Twitter @imdoingmybest.
---
POP⚡DUST | Read More...

Cynister Declares Independence in Their Latest Single "No Man"
Taylor Swift's BBMA "Mayochella" Performance Angered the Beyhive
Woodstock 50 Has (Thankfully) Been Canceled
From Your Site Articles
Related Articles Around the Web