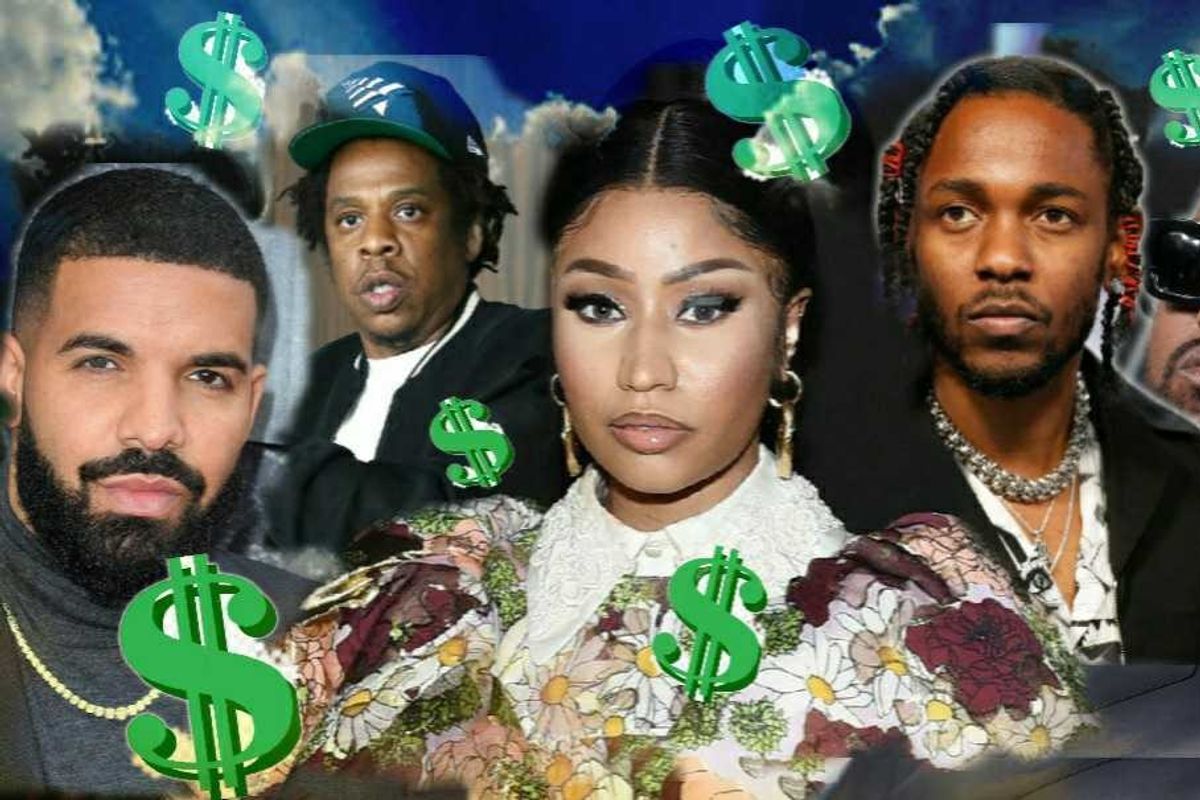 After years of keeping most of his finances under wraps, the inevitable has become official: Kanye West is a billionaire.
West's wealth shouldn't come as a surprise. His mansion is insane. His namesake shoe is in the race to dethrone Nike Jordans. His in-laws are the country's most famous family, and his buddies include the country's most infamous family. It was only a matter of time.
---
While plenty of well-known musicians achieve great wealth, billionaires in rap are few and far between, with West's longtime collaborator Jay-Z being the only other confirmed hip-hop artist to reach the milestone. See just how much your favorite rapper is worth below.