New Releases
Taylor Swift Finally Has Something to Say
With an awkward (albeit successful) transition from country to pop, the star struggled to grow and change with fans, but now Swift is rediscovering her voice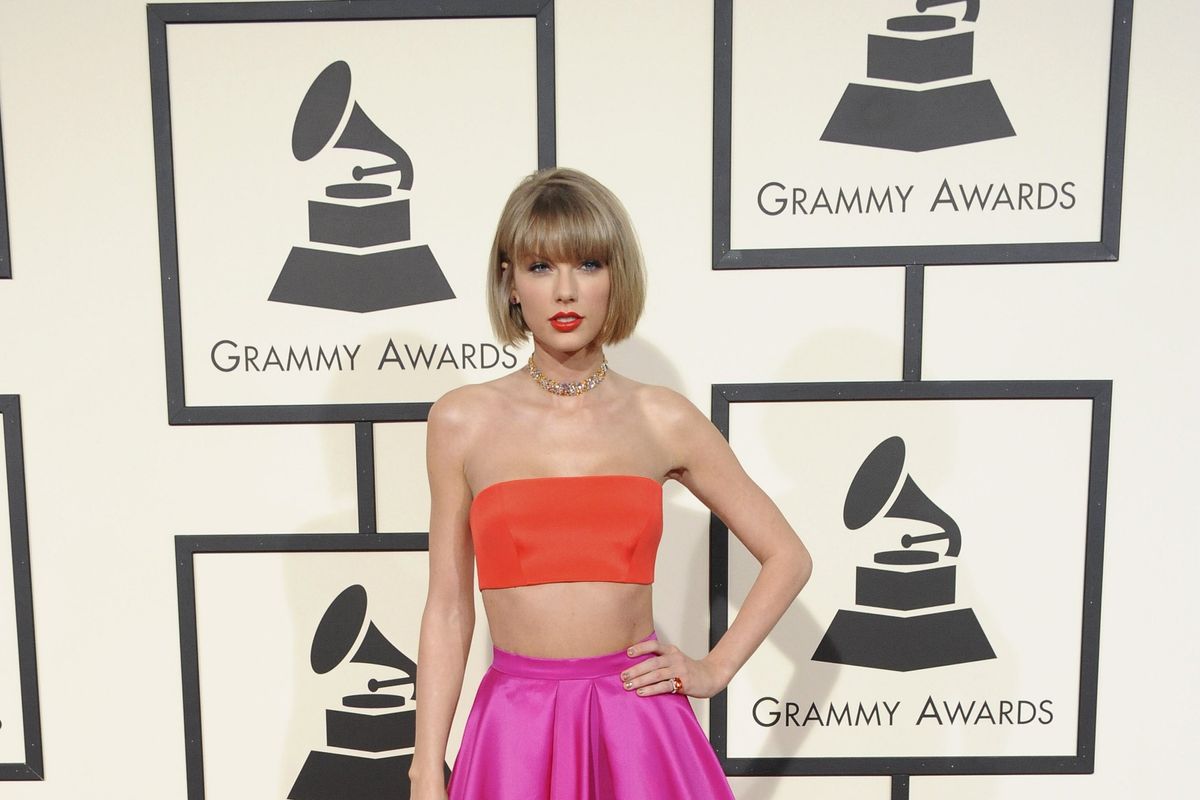 Photo by Tinseltown/ Shutterstock
After a decade of heart-wrenching, soul-shaking, and groundbreaking love songs and breakup anthems, Taylor Swift is finally singing about something bigger than herself.
Whether the criticism for being apolitical wore her down or she needed to rebrand to stay relevant by cultivating a newer, younger fan base, we're relieved. Swift's Reputation era left some fans disappointed. They expected her to tackle the media and her "reputation," but instead, Swift victimized herself and gave us nothing new or lasting. Her latest rollout is plastered with pastel rainbows, making some question if Swift is hinting at something about her sexuality, especially since her most recent single, "ME!," was a rumored coming out. With her new single, "You Need to Calm Down," Swift is finally beginning to break down her walls, calling out the negative nellies of the world and celebrating self-expression.
An anti-hate anthem isn't a new idea for Swift, but here she dedicates a whole verse to uplifting her LGBTQ+ fans. The notable verse smoothly articulates homophobia as a waste of energy: "Why are you mad when you could be GLAAD? / Sunshine on the street at the parade / But you would rather be in the dark ages / Makin' that sign must've taken all night." The sly spelling of GLAAD could go unnoticed, but her lyric "Shade never made anybody less gay" doesn't beat around the bush. She even celebrates gender expression, gutsily asking in the refrain, "Can you just not step on his gown?" "You Need to Calm down" is the adult "Mean": Swift uses the external instead of the personal to explore societal hate, effectively grounding her message in everyday examples.
For the first time in three albums, a Taylor Swift pre-album single is intriguing and insightful. While expectations were low after "ME!," "You Need to Calm Down" delivers a Swift we've never heard before: a grown woman speaking her mind. At last, she's hit her cool-girl stride, effortlessly blending vocals with spoken word components. With an awkward (albeit successful) transition from country to pop, the star struggled to grow and change with fans, but now Swift is rediscovering her voice. She's no longer the raw, thumping country-rock adolescent; she's an adult using her platform to speak out about greater issues. Hopefully, this Taylor sticks around.