Hip-hop today is as thriving as it's ever been. Even your parents know who Cardi B is. Migos might be the hottest group in the world as of this writing. 2017 was the first year in history that it became the most popular genre in the United States. If there's any problem with hip-hop right now, it's that it's becoming too popular, to the point where mainstream pop music threatens to dilute some of the heart of what made it great in the first place.
With all the extra cash flow coming in, rappers have been able to expand their horizons and take creative risks at a level we haven't seen before. One of the rewards we've seen as a result are better, funnier music videos. Artists like Tyler, the Creator and Young Thug made their bones doing subversive comedy, and now even those acts who haven't previously been known for their personality are getting into the game.
When Migos released their "Walk It Talk It" video last week, it was both "dumb-funny" and a step towards maturity for the group. The '70s throwback aesthetic was pure, and even though Drake kind of messes it up with his modern dance moves, the Migos members themselves stuck dutifully to the shtick.

Dressing up like the Isleys and doing this whole Hustle routine doesn't come out of nowhere, though. Migos have always prefigured themselves as "the culture"--the artists who define the sounds and look of the youth today. Referencing the groovy '70s seems like their way of acknowledging that, yes, this boy band dress-up thing they do may be corny, but it isn't just a gimmick: it's them, as artists, carrying the torch from those music taste makers that came before.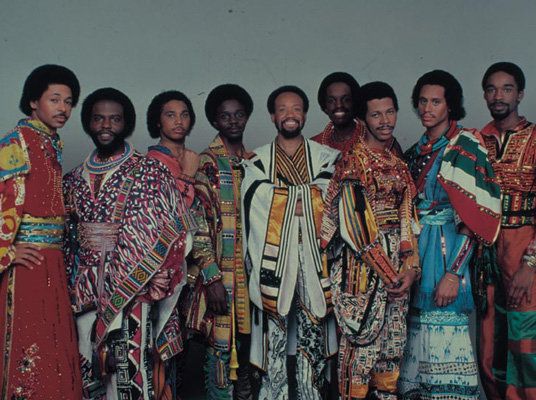 Dressing up is nothing new 1.bp.blogspot.com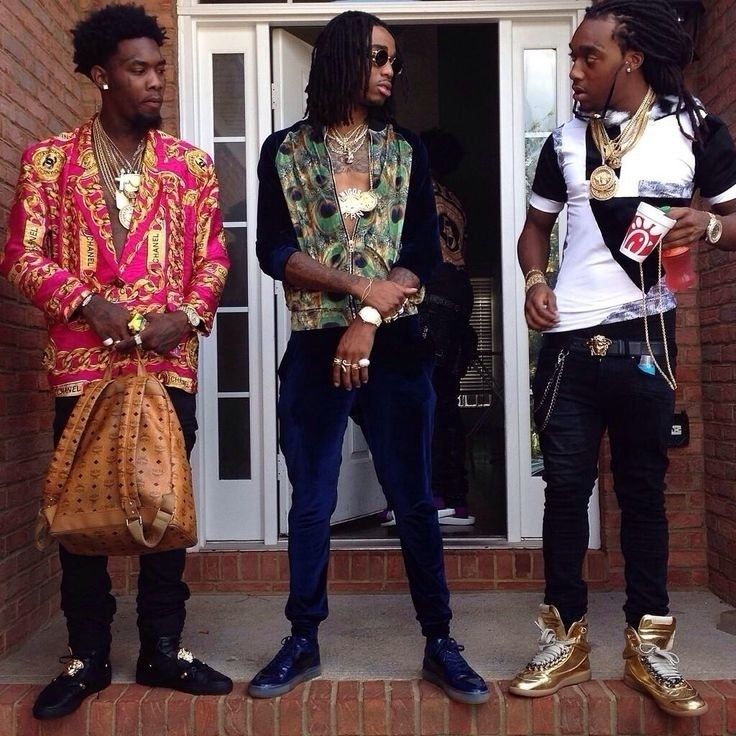 Looking fly i.pinimg.com
The Walk It Talk It video was directed by the same artist--Daps--who made the first funny Migos music video -for "T-Shirt"- off their first Culture album. It dropped only a few weeks after Offset's "Ric Flair Drip", which featured a ludicrous, geriatric Ric Flair doing his catch phrase, and ogling women young enough to be his granddaughters.
It will be a good sign if rap videos keep going in this direction. Historically speaking, humor has been a sign of good health for the genre--an indicator of artists ditching tropes, and being comfortable enough to experiment. " The Real Slim Shady" and "Pass the Courvoisier" arrived at a coming-together point of hip-hop and mainstream pop culture at the turn of the century. When Kanye did "Touch the Sky" and "The New Workout Plan", he ushered in an entirely new era of the game. A decade later, Tyler, the Creator with Odd Future did so much good satire that they actually managed to get their own sketch show on Comedy Central. Perhaps we're now approaching another wave.
If you're in the mood for it: here are, the top five funniest hip-hop music videos of the past couple years...

5. Ain't it Funny by Danny Brown
4. Moonlight by Jay-Z
3. Baby Blue by Action Bronson
2. Freaky Friday by Lil Dicky
1. Wyclef Jean by Young Thug
---
Nate Nelson is an NYC-based writer and podcast host.
---
POP⚡DUST | Read More…

Oscars 2018 | Big Predictions for the 90th Academy Awards
Oscars 2018 Preview: Best Picture

"Call Me By Your Name" ...and I'll Call You By Mine
From Your Site Articles
Related Articles Around the Web