Music Features
Cry at Parties, and Other Ways to Become One of Jack Antonoff's Female Collaborators
He's worked with Lorde, Taylor Swift, Lana Del Rey, Tegan and Sara, and Carly Rae Jepsen. Here's how to be next.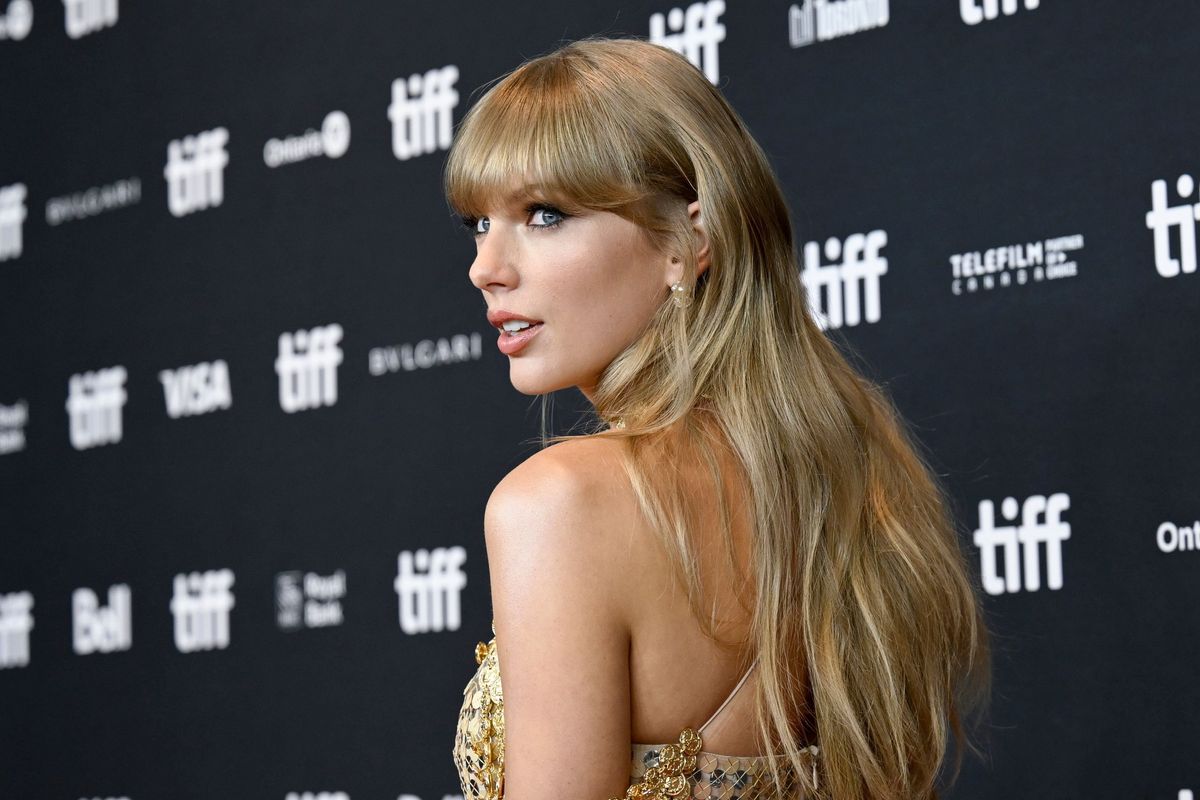 Evan Agostini/Invision/AP/Shutterstock
Jack Antonoff is one of the thousands (millions?) of Brooklyn-based male producers, but unlike most, he has worked with some of pop music's most fascinating female artists—including Lana Del Rey, whose Norman Fucking Rockwell will be coming out at some point this spring (release date still TBD).
He has also collaborated with Tegan and Sara, Sara Bareilles, Christina Perri, Grimes, Sia, Fifth Harmony, Banks, and P!nk, and recently expressed interest in working with Kesha and Julien Baker. His ever-growing list of widely loved female collaborators has begun to provoke resistance, like Noisey's JACK ANTONOFF YOU STAY AWAY FROM THE DIXIE CHICKS.

Although these artists all have different sounds, they are eerily similar in many ways, belying an underlying method to this Antonoffian madness. Here are some of the requirements for his typical collaborators.
1. Be the subject of thousands of thinkpieces
If there's one thing that Lana Del Rey and Taylor Swift have in common, it's that they've made people really angry—and very inspired to write about it. From Lana Del Rey's disastrous SNL performance and the subsequent neverending storm of outraged blog posts to Taylor Swift becoming the face of white feminism (alongside Lena Dunham—Antonoff's ex), Antonoff seems to go for singularly contentious figures.
Upon the release of "Look What You Made Me Do," Antonoff excitedly told The Guardian, "I remember saying: this is going to make thinkpieces on thinkpieces on thinkpieces!" Although Lorde hasn't provoked quite as much rage as those two, she's been spawning conspiracy theories since the release of "Royals". And let's not even start on the Grimes Internet storm following the Met Gala.

2. Have personal autonomy and/or some element of indie cred

Taylor Swift might be the exception to this rule, but across the board, Antonoff has chosen to work with artists who maintain some credit in alternative spheres, or who possess some level personal autonomy (just listen to Sara Bareilles's "Brave"). He seems to prefer collaboration rather than writing on his own or jumping on a track after it's done. He also seems to work with artists who refuse overtly sexualized imagery. In fact, most of Antonoff's collaborators are hugely successful female artists who satirize or subvert the archetypically scantily clad, shallow, love song-spouting popstar image (at least during their time with him; the promotional content for Norman Fucking Rockwell has all featured a makeup-free, T-shirt-wearing Lana Del Rey). For better or for worse, he seems to attract women who write their own words and emphasize their independence, whether they identify as feminists or not.
Lana Del Rey - How to Disappear and Venice Bitch Live at Apple Event 2018www.youtube.com
3. Be cool with commuting to Brooklyn

Antonoff doesn't come to you; you come to his Brooklyn studio. Maybe this is part of his brand, for Antonoff seems to have crafted a niche for himself as the go-to producer for those looking to avoid LA's impersonality; he's even been called the "antidote to Dr. Luke." This affection for homeyness seems to extend to his preferred working environment—his studio, which he modeled after his childhood bedroom, right down to the wallpaper printed with tigers.
4. Write about parties, but in a dark, jaded way

What do Lorde's Melodrama and St. Vincent's Masseduction have in common? They're both about hedonistic cultures of excess—but viewed from the sidelines, through waves of smoke and exhaustion. Melodrama takes the listener through a single party whereas Masseduction takes on Los Angeles's culture of pills and plastic surgery, but both lean into the glamour of these settings while observing them through a lens of wearied experience. Similarly, Lana Del Rey has always written about the dark sides of drugs, men, and bohemian freedom, and Banks' "Crowded Places" oscillates between love for performing and a fear of crowds. This fascination with the seam between abandon and the desire to escape it seems like a running theme for Antonoff, starting back with "We Are Young."
BANKS - Crowded Places (Visualizer)www.youtube.com
5. Be willing to pour your heart out

In 2017, Antonoff told the Ringer that he starts his songwriting sessions with the question, "What's the worst thing that ever happened to you?" This has proven fruitful; Lana Del Rey described her forthcoming album as more "sad girl shit." Antonoff hasn't yet worked with Julien Baker, but she writes some of the saddest songs around; he clearly has a thing for emotional honesty.
JACK ANTONOFF YOU STAY AWAY FROM JULIEN BAKER.
www.youtube.com
6. Love synthesizers

Antonoff's music production is defined by a mix of acoustic and electronic instrumentation and slick beats cast against rougher vintage sounds, but there's nothing he loves more than a good synth, preferably sent through a lot of filters. Describing Masseduction, he said that the album is a "push and pull of wild, synthetic sounds and deeply personal organic sounds." He can create huge soundscapes or strip back to nothing but a voice and piano, but there are always those synths somewhere in the background, waiting to launch any track to high drama.
St. Vincent - Masseductionwww.youtube.com
7. Be straight, white, and feminine

Jack Antonoff has primarily chosen to work with conventionally attractive, straight white women. While women in music are still underrepresented, on the whole, white women have the easiest time making it by far; and traditional beauty standards are still unfortunate and damaging requirements for many women looking to break into the pop sphere.
Based on this algorithm, Billie Eilish, Fiona Apple, Halsey, or Ariana Grande could be next, and Demi Lovato, Lady Gaga, Maggie Rogers, and Kacey Musgraves are also fair game. Why does he choose to work with these kinds of people? Is there something Freudian going on here? "I just want to be around women," he said in a Pitchfork interview. "It's not a sex thing — I'm heterosexual, but it's not coming from any place like that. It's just a comfort thing."

Ultimately, it's annoying that the music Jack Antonoff makes is so fucking good. If it weren't, his invasive presence beside some of the industry's most talented women would be insufferable. No matter how much he insists that his motives are pure, it's easy to intuit that there could be something off about the whole nice guy schtick, something underlying one man's desire to draw confessional narratives from and to produce music alone with so many women.

All that is speculation, but there is also a very long, real history of women's achievements in music being attributed to men. When it comes down to it, in spite of their superficial similarities, each of these women is a uniquely talented innovator and visionary, and each is the primary creator and orchestrator of her story.
And in the end, none of this matters when you're experiencing their music like it's meant to be experienced—falling into the neon blue pool of overwhelming beauty that is "Sober II" or crying at a party to "Mariners Apartment Complex" while slow-dancing with your half-drunk glass of wine.
Lana Del Rey - Mariners Apartment Complexwww.youtube.com
---
Eden Arielle Gordon is a writer and musician from New York City. Follow her on Twitter at @edenarielmusic.

---
POP⚡DUST | Read More...
The Future Is Here. and it is Gay.
Green Book is This Year's Best Feel-Good Movie About Racism