TV Lists
The Most—and Least—Anticipated TV Shows Coming in 2019
Lindsay Lohan will open a beach club as a 32-year-old trainwreck, and a reboot of Temptation Island will air on USA because the network doesn't care if the American public suffers.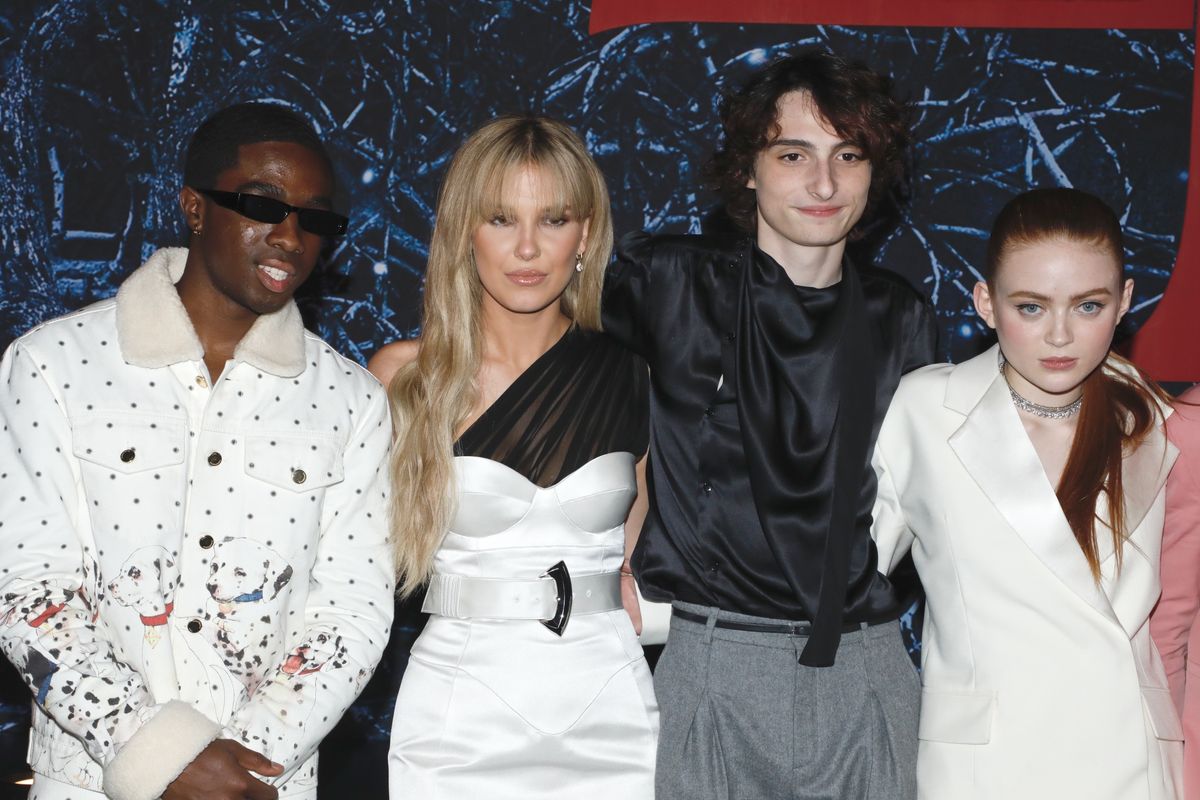 Photo by Gregory Pace (Shutterstock)
With January giving us the 2nd longest government shutdown and a depressing Dick Cheney biopic nominated as a Golden Globe Comedy, we need 2019 to be a good year for escapist TV.
---
After HBO released its new teaser at the Golden Globes, no one should have to leave their house this winter. HBO will deliver new seasons of fan obsessions like Game of Thrones and Big Little Lies, while NBC will resurrect the much-mourned Brooklyn Nine-Nine, adding its sixth season to its Thursday night lineup. Meanwhile, networks like MTV and the CW are slated to debut more shows that assault common decency and bully America with celebrity misbehavior and melodramatic teenagers played by thirty-year-olds.
Here are the most–and least–anticipated shows of 2019:
Most Anticipated TV Shows
Game of Thrones (HBO) April 2019
According to the teaser, Jon Snow will bring Daenerys to Winterfell. Sansa Stark will give her a steely, "Winterfell is yours, your grace." Season 8 will premiere in April and continue the saga of the Northern Lands.
Big Little Lies (HBO) Unconfirmed, 2019
Meryl Streep will join the already illustrious cast of Academy Award winning women. In season 2, Streep will take on the role of Celeste Wright, the mother-in-law of Nicole Kidman's character.
True Detective (HBO) January 13, 2019
Mahershala Ali will join the cast as Wayne Hays, a state police detective from Arkansas. The third season will investigate a crime in the Ozarks over a span of three decades. Hopefully it'll be a return to form.
Brooklyn Nine-Nine (NBC) January 10, 2019
The fan favorite will return this Thursday at 9PM with a reduced season of 18 episodes. Was Holt made police commissioner? How are Jack and Amy as newlyweds? This will also be Chelsea Peretti's last season, with mystery surrounding the circumstances of her character's exit.
Stranger Things (Netflix) July 4, 2019
The third season of the streaming sensation will premiere on Independence Day with a premiere episode that Netflix President Cindy Holland promises is "worth the wait." The show's creators have teased that the upcoming season is " bigger and better than last year."
Least Anticipated TV Shows

1. Lindsay Lohan's Beach Club (MTV) January 8, 2019
Lindsay Lohan's Beach Club 🏖️ Official Trailer | MTVwww.youtube.com
Lohan aims for a comeback as the 32-year-old (former?) trainwreck opens a beach club in Mykonos. Watch as she hires hosts, bartenders, and bottle servers but gives them the title of "ambassadors." It will probably be bland and cringe-worthy, but with Lohan's applicants saying lines like, "If I knew I was going to meet Lindsay, of course I would have put on clothes," it might sate your 2019 craving for guilty pleasure TV.
2. Temptation Island (USA) January 15, 2019
It's a reboot of the 2001 garbage hit from the first generation of reality shows, because USA network apparently doesn't care if the American public suffers.
3. The Hills: New Beginnings (MTV) October 15, 2019
The Hills Season 1 DVD Trailerwww.youtube.com
Another reboot of a reality show that depressed 90s kids, this horror show will feature Pamela Anderson and Tommy Lee's son, who's somehow 22 years old. Also awful: Mischa Barton will be returning.
4. Roswell, New Mexico (CW) January 15, 2019
Roswell, New Mexico Season 1 Trailer | 'Legend' | Rotten Tomatoes TVwww.youtube.com
In yet another reboot of a 90s series, this one features more of CW's bread and butter: attractive teenagers misbehaving–but this time one's a space alien.
5. Rodents of Unusual Size (PBS) January 14, 2019
RODENTS OF UNUSUAL SIZE - Trailer (BSDFF 2018)www.youtube.com
Louisiana's plagued by giant swamp rats. PBS calls this "a real-life horror 'tail.'" Run for your life.

POP⚡DUST | Read More...
The Bachelor's Colton Underwood's Virginity Is a (Bad) Joke
Margot Robbie Signs On to Play Barbie in New Live-Action Film
Chance the Rapper Doubted R. Kelly's Accusers "Because They Were Black Women"