Trueself
What is Yassification? How to Yassify Yourself
Yassification is the latest meme to emerge from the pop culture hellscape . But does it signify something larger?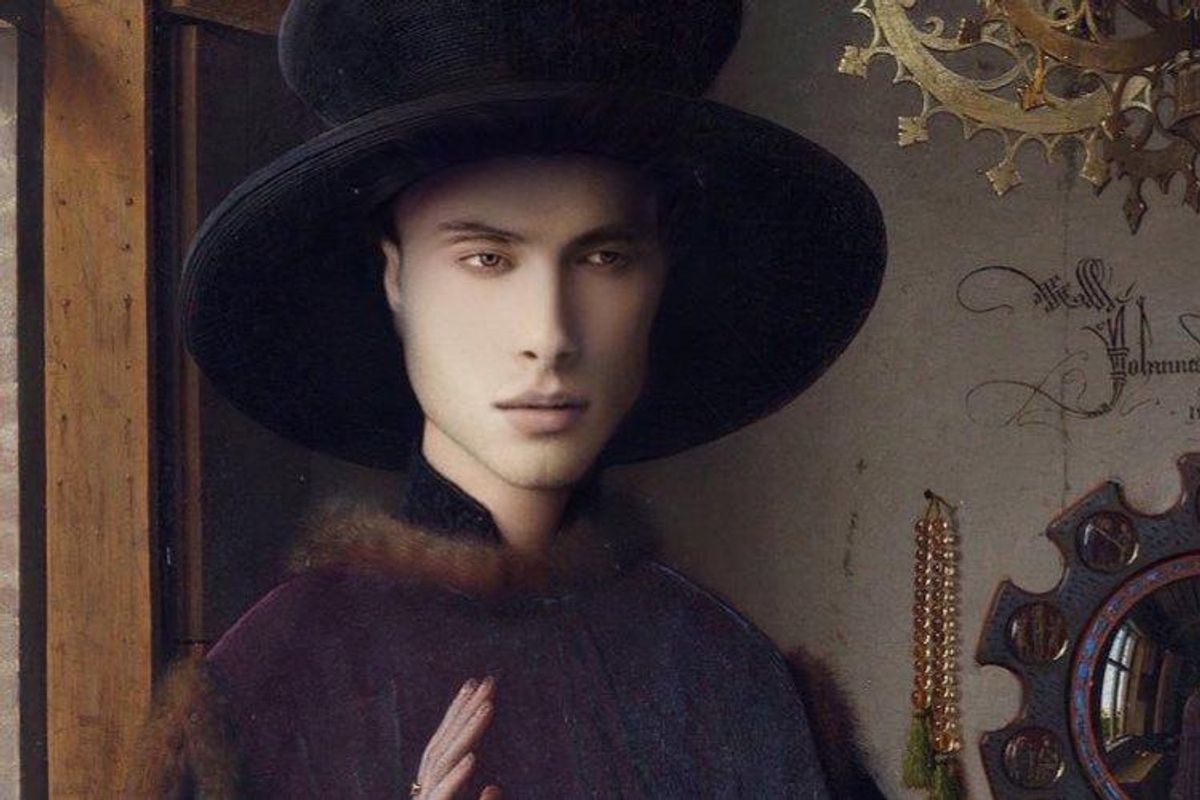 via @yassifybot on Twitter
Try explaining "Yassification" to anyone who hasn't noticed the ridiculous illustrations whirling about social media and you'll be hard pressed to make your translation understood.

---
I spent the holiday season attempting to talk bemused older family members through the nuances of such complex matters like TikTok, Kim and Pete Davidson, Megan Fox and MGK, and the internet's latest trend — "Yassification."
What is the Yassification trend? What does Yassification mean?
This semi-ironic internet trend blasted into popularity out of nowhere, causing everyone who encounters it to be as confused as they are amused. Everyone has their own definition.
The New York Times has the most literal, clinical analysis. Noting that "Yassification" is: "to apply several beauty filters to a picture using FaceApp, an A.I. photo-editing application, until its subject — be that a celebrity, a historical figure, a fictional character or a work of fine art — becomes almost unrecognizably made-up."
What follows is a play-by-play of how the "yassify bot" — or the app that renders the images currently circulating social media — works. But to get down to the real cultural significance of the term, more colloquial definitions are in order.
The term "yasss" is a somewhat antiquated — as in, pre-TikTok — slang term popularized by millennials … in an extremely earnest manner. Though the term connotes glee and praise, it evolved to what Gen Z call "cringe." So — par for the course — they adopted it ironically.
Yassifying photographic reconfiguration of a thing or person. It takes that pouty-lipped, duck face pose to nth degree — thanks to the FaceApp. The yassified version is right at home with those old "Beyonce slay" gifs but modified by the generation which is currently making a "BBL" a personality trait.
According to Urban Dictionary, Yassifying is: "the action of making something more like spicier or casting your yass spell. Red (Taylor's Version) is the yassification of red [sic]."
This comparison is apt because it gets at the added drama implied in Yassification — when layers of nuance applied like layers of photoshop. With Red — for example. Though Taylor's version was just about a note-for-note rerecording of the original, the added drama wrought by the years elapsed, the increased public interest, and the extended versions that add that final filter of camp. Not to mention the circus around "All Too Well (Taylor's Version)."
Yassification and the Prominence of Queer Aesthetics in Pop Culture
Speaking of its inherent campiness, Know Your Meme's definition is the most niche: "the process of something becoming more LGBTQ+ adjacent."
This signifies a casual adaptation of the term, one which does not rely on the filtered images alone but signifies the idea of them. Shawn Mendes breaking up with Camila Cabello was his Yassification. Britney being free is her Yassification. Adam Driver just merely standing next to Lady Gaga feels like a Yassification.
Adopting queer aesthetics or layering queer readings onto people and things isn't just for humor's sake. It also signals the increasing acknowledgement and celebration of queerness in pop culture.
Queer aesthetics have risen to prominence — especially in men. As Harry Styles has become one of the most prominent male style icons — even appearing on a momentous Vogue cover — men are now encouraged to challenge aesthetic norms.
With more men emboldened to sport longer hair and painted nails, gender roles are going mainstream so even the mainstream is getting yassified. It's important to support brands that acknowledge a queer culture that's paved the way for the TikTok boys to wear necklaces and chip their nail polish.
Is Noto Botanics Worth the Hype?
Noto Botanics is one of the coolest brands enriching beauty standards and actually making them stick — all while doing what's good for the communities who serve as its inspiration. Makeup artist Gloria Noto founded Noto Botanics with inclusion in mind. The products are multi-use, vegan, cruelty-free and . . . gender-fluid.
Noto blends skincare, body care, and make-up so you can easily incorporate it into any lifestyle. Filled with beneficial ingredients, the brand also makes sure to do good too, donating to charities that focuses on the LGBTQIA community.
Just by purchasing Noto Botanics, you're making moves to improve your skin and non-profits such as Planned Parenthood, LGBT Youth Center LA, the Okra Project, and Woman's Center DTLA.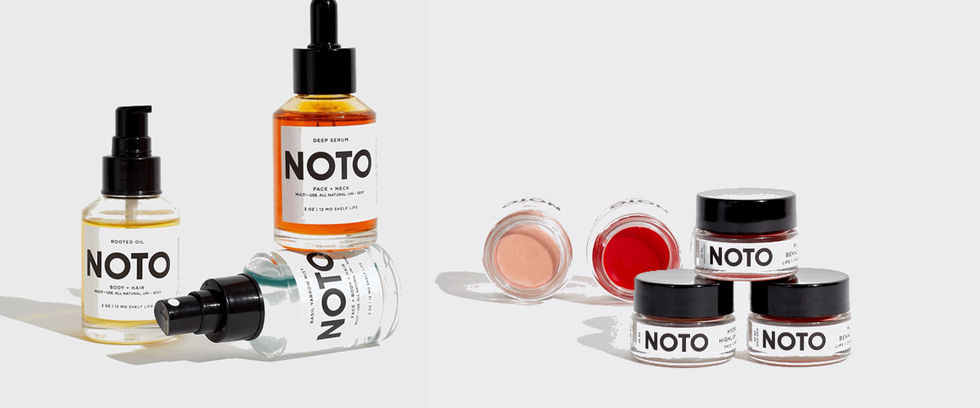 Get started with our favorite products:
Natural & Vegan Agender Oil: This hero product encompasses the brand's goal to making high-quality skincare accessible, The Agender Oil is a light — but quite effective oil — that's for everywhere and everyone. Your skin will thank you.
Natural Deep Serum: Add some nourishing, natural oils to your routine with this blemish-banishing serum. The rich blend of carefully chosen oils and extracts will provide the precise dose of vitamins and hydration for a long lasting, deep-set glow.
Organic Touch Multi-Benne Stain Pot (For Lips + Cheeks): If this product sounds like it does a lot, it's because it does. Noto Botanics' multi-use make-up is a true testament to their commitment to versatility and diversity. This stain can be used on your lips and cheeks to give you a uniform look without clogging your pores. Layer for more— or less (after all, less can be more, unless you're ?? — coverage without ever feeling like your makeup is caked on
While we're not trying to Yassify ourselves outside of Instagram, there's something to be said about that Yassified glow. Get as close as possible while actually supporting the culture Yassification came from with Noto.