MUSIC
Who's your artist of the decade?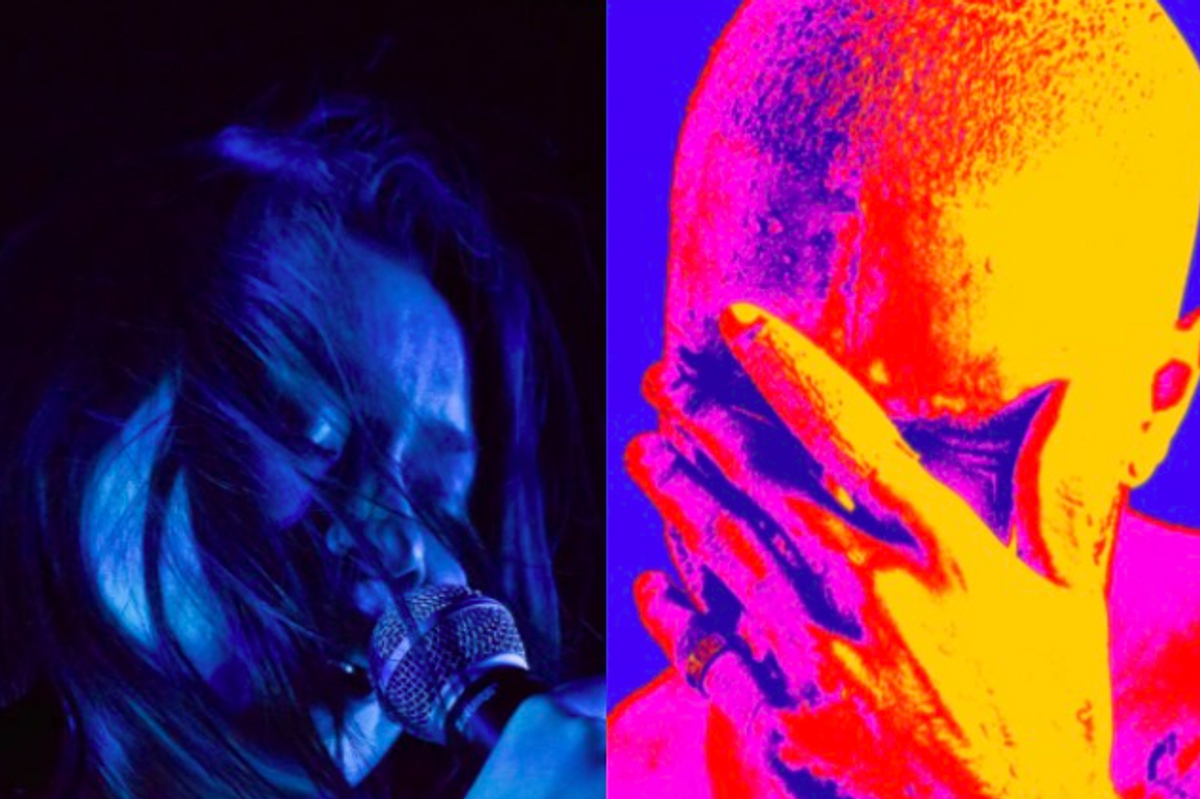 End-of-decade ranking lists are inherently flawed, dependent on a list of arbitrary criteria that's largely influenced by the overculture's equally arbitrary metrics of quality—yet we're making one anyway.
Despite their issues, end-of-decade lists and rankings are ways for us all to reflect on the sound and media we've consumed over the past ten years. The past decade saw streaming services, social media, and the widespread dissemination of DIY production completely re-terraform music, opening up space for post-genre innovation and new forms of political protest music.
While so many artists put out incredible work this decade, four in particular stood out to us at Popdust due to the quality of their music, their personas, and their cultural resonance. Here are our top artists of the 2010s.
Frank Ocean
Frank Ocean has received ample love from end-of-decade lists so far, but all of it is deserved. The 2010s were defined by Ocean's music, from 2011's earworm "Thinkin Bout You" to 2012's highly acclaimed Channel Orange. He made history with his legendary decision to release Blond independently just a day after releasing Endless and finishing his contract with Def Jam. It might be a stretch to say that his decision to break from the label could symbolize a larger global shift towards dissatisfaction with major corporations and big money, but regardless, his act of defiance made Blond's expansive generosity and creativity that much more influential.
Thinkin Bout You www.youtube.com
Blond twines infinite musical genres and emotional threads into one entity. It's gloomy and hypnotic, nostalgic and futuristic. It sounds effortless despite its constantly shifting rhythms and unpredictable flows, but it's incredibly complicated and intentionally made. On "Nikes" and "Solo (Reprise)," Ocean makes powerful references to Trayvon Martin, police brutality, and the Black Lives Matter movement, arguably one of the most important movements of the past decades. The album was also praised for helping to redefine queerness in pop music, and, in a huge decade for LGBTQ+ people, Ocean was at the center of that shift.
But Blond's political undertones take a backseat to its artistry. In the final song, "Futura Free," Mikey Alfred asks, "How far is a light year?" A light year is ~9.4x1012 kilometers, and "Futura Free" is exactly nine minutes and four seconds long.
Frank Ocean - Futura Free www.youtube.com
Mitski
Mitski Miyawaki started out as a classical musician, but 2014's Bury Me at Makeout Creek was a raw, sputtering, furious melding of abandon, fury, and poetic refractions of young-adult angst. Then 2016's Puberty 2 addressed the painful experience that is realizing growing up is a never-ending process, particularly in an America that endlessly silences and pigeonholes women of color. 2018's Be the Cowboy was a dizzying reflection on fame, loneliness, and creative practice, a primal scream at the end of a painful metamorphosis.
Mitski - Your Best American Girl (Official Video) www.youtube.com
Mitski's music is endlessly giving, the sort that takes on different shapes depending on when you listen to it and what you're listening to. She throws the grainy psychedelic qualities reminiscent of Jim Morrison over dark beats and places wailing guitars beneath searing lyrics. Her concerts and persona have become loci of redemptive rage and solidarity.

The quality of music and performance alone isn't enough to define an artist as one of the top three musicians of the decade, so although she would probably hate this entire statement, Mitski also stands out because she symbolizes an entire new genre of indie-alternative musicians (ranging from Angel Olsen to Phoebe Bridgers to Vagabon) who are redefining and exploding what it means to be a "woman in music." In the 2010s, which saw the rise of the #MeToo movement and intersectional feminism and nonbinary identities (things that had always existed, but were finally starting to break into the mainstream), Mitski's music—which excavates trauma and strength, self-love and self-hate, womanhood and personhood on the whole—encapsulated and shattered ideas about what an artist could be.
Mitski - Townie (Official Video) www.youtube.com
Bon Iver
Bon Iver released his bleary folk masterpiece For Emma, Forever Ago in 2007, and he took all our breath away with his expansive self-titled sophomore album (which had the windy, breathtakingly humble "Holocene" as its crown jewel). But his stylistic innovations really took off with 2016's 22, A Million, a.k.a. "the BULLSH*T numbers album," as my editor says. 22, A Million was deeply weird, chaotic, unpredictable, and highly refined, laden with musings on gods and nature and time that seemed as abstract as the Internet and everyday life can feel.
Bon Iver - "Holocene" (Official Video) www.youtube.com
Throughout his entire career, Bon Iver has broken boundaries with his lyrics, which express emotions despite refusing exact translations (or maybe because they subvert the trappings of language, tapping into something more primal). He uses words as instruments, playing with their shapes and cadences in a way that no other artist has been able to emulate.

As a cultural symbol, Bon Iver is as much meme as man. Known initially for his sleepy snowbound folk, he transitioned to autotuned features on Kanye West songs and later broke boundaries in electronic music and the multi-genre sphere. Though 2019's i,i lacked the raw creativity of 22, A Million, it felt richer and warmer than ever before, an artist's return to the home he had to leave to rediscover.
Bon Iver: Full Concert | NPR MUSIC FRONT ROWwww.youtube.com
On a larger scale, Bon Iver's music and persona might symbolize a large segment of musicians who, after initially being relegated to the folk genre (or another single sound), began to experiment with genres and themes, breaking them down and showing that close-minded rules about sound, lyricism, and reality itself simply did not have to apply. In the 2010s, genre broke down, identity politics came up, we started telling stories through memes and emojis, and Bon Iver opened our minds to universes and colors and sounds we'd never seen before.
Kendrick Lamar
Between 2012's Good Kid, M.A.A.D. City, 2015's To Pimp a Butterfly, and 2017's DAMN., Kendrick Lamar has created an exhaustive collection of work that set new standards for hip-hop and music itself. Kendrick's work is rigorous and liberated, egoistic and self-critical. It's the finest modern protest music we have today. A master storyteller, Kendrick is frequently referred to as the best rapper alive, and though his lyrics bridge the gap between raw, confessional emo rap and guilt and power and glory, it's his flow that makes him truly unparalleled.
Kendrick Lamar - Alright www.youtube.com
During the 2010s, Kendrick Lamar became culturally omnipotent, snagging a Pulitzer, headlining Coachella, and pulling together the Black Panther companion album, contributing to the film's massive and long-lasting resonance. In a decade arguably defined by hip hop, Kendrick was constantly pushing the boundaries of what the genre could be. He'll probably be remembered in the same way we recall Bob Dylan today—the voice of a revolution we didn't know we were in the midst of, though in hindsight, we've been singing along this whole time.
Beyoncé - Freedom (ft. Kendrick Lamar) www.youtube.com


Runners-Up: Rihanna, Drake, Lana Del Rey, Beyoncé, Kanye West