MUSIC
Are you tasked with hosting a Halloween party this year? Let us help you with the music.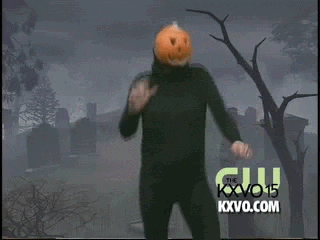 Howl you doing boys and girls? What's up, my witches?
Spooky season is drawing nearer, and with Halloween falling on a Thursday this year, it means that there is only one weekend to curate a spooktacular party playlist, and one opportunity to throw a fa-boo-lous Halloween party. It is no easy task, but if you want your guests to shake their BOOty, eat, drink, and be scary all night long, Popdust has just the playlist that will give your friends pumpkin' to talk about.
Welcome to the Black Parade by My Chemical Romance
Another karaoke go-to, My Chemical Romance's 2006 emo anthem will garner even more drunk carolers than "Zombie" did, but once again, just pat yourself on the back. Look around at your intoxicated guests as they wrap their arms around each other and belt out, "When I was a young boy." They're absolutely smashed. This party is an absolute success. "Welcome to the Black Parade" is another 5-minute-long endeavor, so if MCR isn't your cup of tea, use this time to get some water, check the status of your apartment, maybe go talk to that cute girl you eyed a few hours ago who's friends with your former fraternity brother's cousin. Ask her what she's dressed as (even though you know it's the sexy cat costume from Spencer's Gifts).
Follow the playlist on Spotify!