MUSIC
Are you tasked with hosting a Halloween party this year? Let us help you with the music.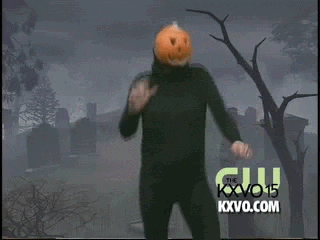 Howl you doing boys and girls? What's up, my witches?
Spooky season is drawing nearer, and with Halloween falling on a Thursday this year, it means that there is only one weekend to curate a spooktacular party playlist, and one opportunity to throw a fa-boo-lous Halloween party. It is no easy task, but if you want your guests to shake their BOOty, eat, drink, and be scary all night long, Popdust has just the playlist that will give your friends pumpkin' to talk about.
Midnight City by M83
Enough karaoke for right now, it's time to get back to dancing. Ideally, "Midnight City's" bounce will enter as you're talking with sexy cat girl. She'll talk about how she loves this song, and how they used it in their Keane State Tri Delta promotional video to try and attract pledges. She'll ask to show you the video sometime, you'll say maybe after this song, because this song deserves everyone's full drunken attention.
Follow the playlist on Spotify!