MUSIC
Are you tasked with hosting a Halloween party this year? Let us help you with the music.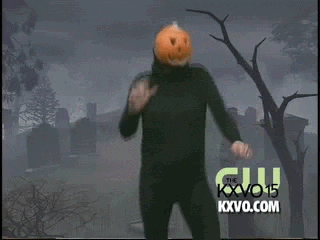 Howl you doing boys and girls? What's up, my witches?
Spooky season is drawing nearer, and with Halloween falling on a Thursday this year, it means that there is only one weekend to curate a spooktacular party playlist, and one opportunity to throw a fa-boo-lous Halloween party. It is no easy task, but if you want your guests to shake their BOOty, eat, drink, and be scary all night long, Popdust has just the playlist that will give your friends pumpkin' to talk about.
5% Tint By Travis Scott
Another fittingly eerie yet catchy intermission song, the piano chords help this song creep along and keep the spooky vibe alive when Travis sings "who's that creeping through my window?" Refill your beverages, maybe catch up with the boys, shotgun some sando's, spark a spliffy. This song will generate some attention, as rabid Travis Scott worshipers are everywhere these days, but for the most part use it as a time to rejuvenate and re-up.
Follow the playlist on Spotify!