MUSIC
Are you tasked with hosting a Halloween party this year? Let us help you with the music.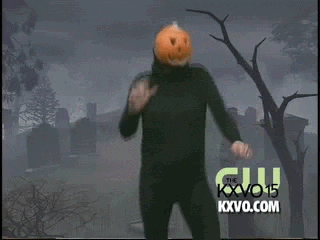 Howl you doing boys and girls? What's up, my witches?
Spooky season is drawing nearer, and with Halloween falling on a Thursday this year, it means that there is only one weekend to curate a spooktacular party playlist, and one opportunity to throw a fa-boo-lous Halloween party. It is no easy task, but if you want your guests to shake their BOOty, eat, drink, and be scary all night long, Popdust has just the playlist that will give your friends pumpkin' to talk about.
(I Just) Died In Your Arms Tonight by
In a last ditch effort to get the party going again, Cutting Crew's "(I Just) Died In Your Arms Tonight" serves as your Hail Mary. It'll rile some people up with its anthemic chorus and overall cheese factor, but can also serve as candid background music when you realize the girl in the cat costume left hours ago.
Follow the playlist on Spotify!