MUSIC
Popdust's Spooktacular Halloween Playlist
Are you tasked with hosting a Halloween party this year? Let us help you with the music.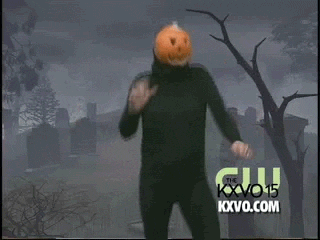 Howl you doing boys and girls? What's up, my witches?
Spooky season is drawing nearer, and with Halloween falling on a Thursday this year, it means that there is only one weekend to curate a spooktacular party playlist, and one opportunity to throw a fa-boo-lous Halloween party. It is no easy task, but if you want your guests to shake their BOOty, eat, drink, and be scary all night long, Popdust has just the playlist that will give your friends pumpkin' to talk about.
Batdance by Prince
Batman's jumping all around, the Joker screaming "Get the funk out!, " the gnarly dance routine, the slappin' beat, all of it adds up to a guaranteed Halloween smash. Plan for your guests to start tapping their feet at this point, maybe crank the volume a bit, and start letting the playlist take over the room.
Follow the playlist on Spotify!