As the gift-giving season rolls in, the age-old question pops up: what cool gifts can you hook the guys up with? If you're anything like us, you're tired of buying cliché gifts like golf accessories, whisky, and aftershave — and you're in need of some inspiration.
No worries, our editors are on the case. If you're sick of the same old, same old and want something actually useful, think about gifting them a sleek new wallet from Ekster. Let's be real, the current one is practically begging for an upgrade.
To make your life easier, our editors have rounded up a batch of wallets from our favorite brand in the industry — Ekster. Take a breather, kick back, and let us help you snag an awesome wallet for each dude on your gift list this year!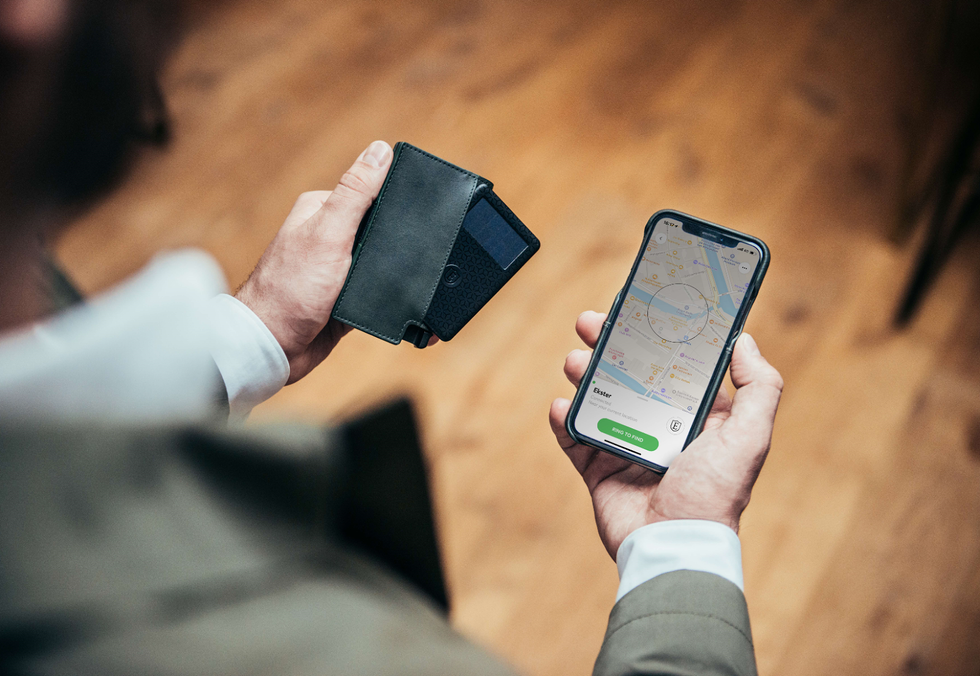 This wallet checks all the right boxes, making it a surefire hit. It's slim with a timeless leather look and can stash up to 12 cards. Plus, the built-in aluminum cardholder smoothly fans them out with just a button click — pretty cool. With 9 color options, the Ekster Parliament not only blocks RFID theft, but can also be tracked by adding the Ekster tracker card.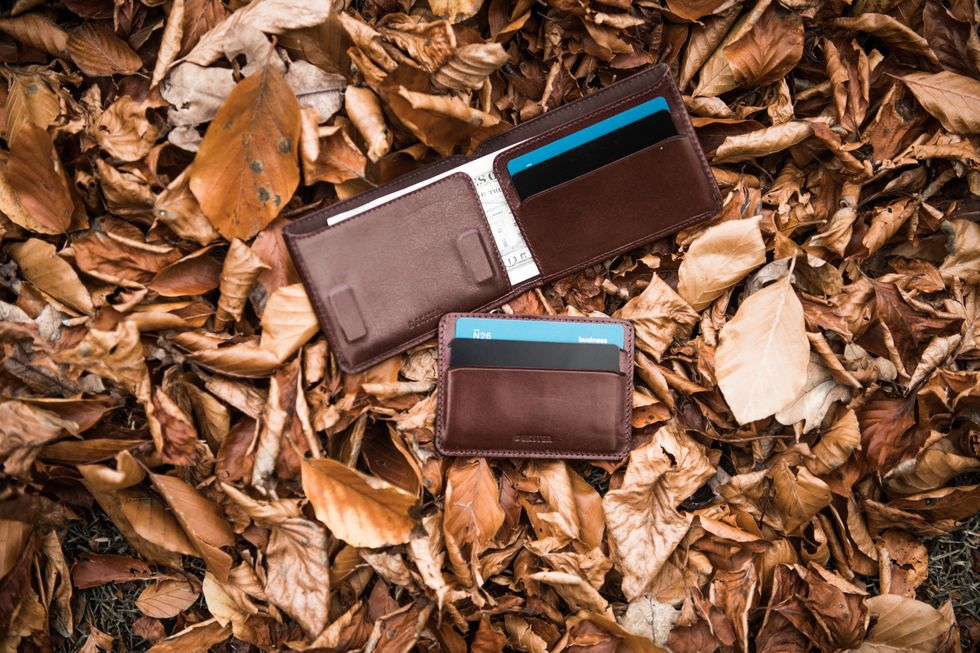 For the dude who digs a blend of classic vibes and a modern edge, Ekster's timeless leather bifold comes in three shades. Thanks to its detachable magnetic card sleeve, this stylish wallet lets you keep it minimal or pack more when needed — fitting 1-12 cards and bills. Throw in the Ekster tracker card, and you've got yourself a wallet that's practically impossible to lose. At just $59, this deal is a total steal!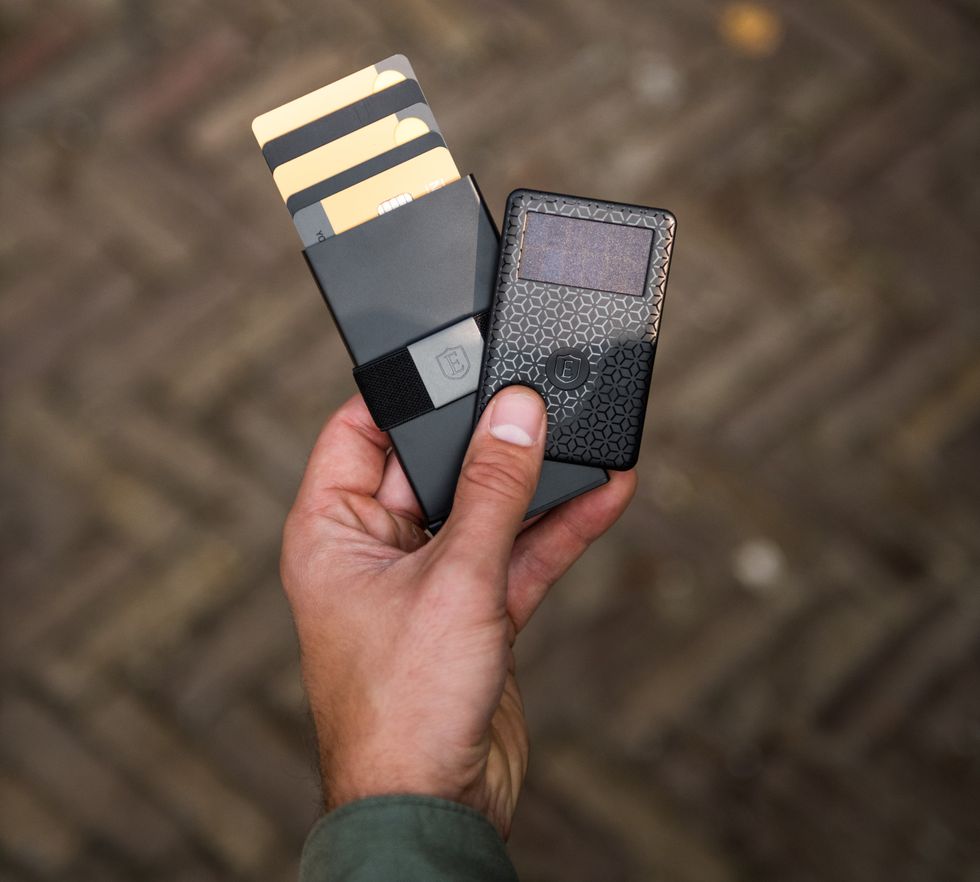 Just like Ekster's Parliament Wallet, their Aluminum Cardholder boasts the nifty card pop-up feature. It accommodates up to 12 cards, with an expandable metal backplate allowing you to carry more without the bulk. Crafted from space-grade 6061-T6 aluminum, this is undoubtedly the top pick for a front pocket wallet in 2023. Ideal for the guy who's always complaining that his wallet is too chunky for his jeans!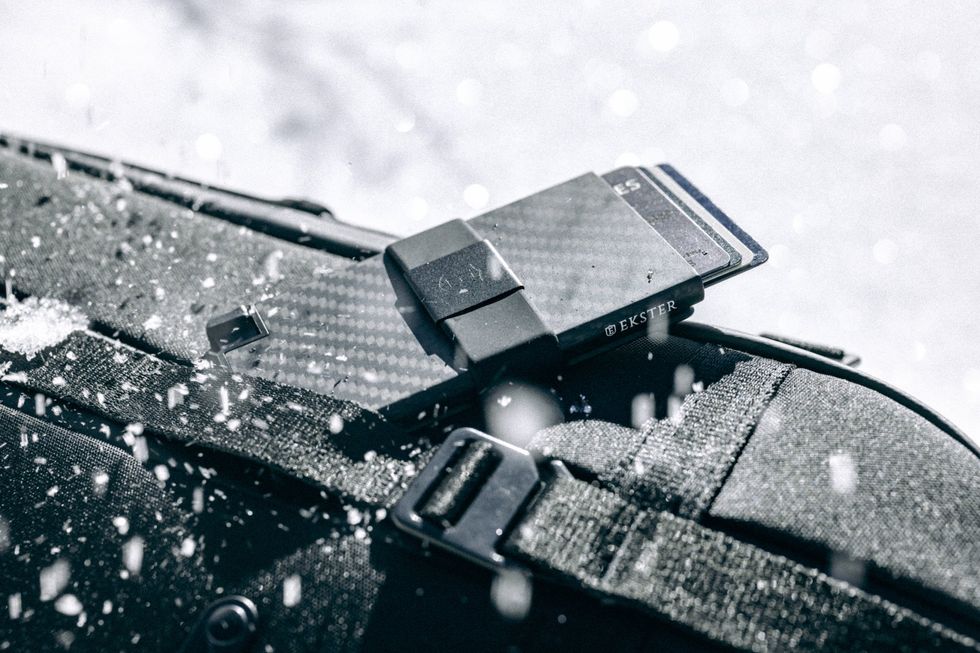 For outdoor enthusiasts who need a robust wallet, this is the one. Made from 3K space-grade carbon fiber, the Carbon Fiber Cardholder is Ekster's strongest and lightest cardholder yet — accommodating 1-12 cards and bills. Like the others, it effortlessly fans out your cards with the click of a button. The sleek, expandable metal backplate allows you to carry more without compromising its slim profile, and RFID offers protection against data theft.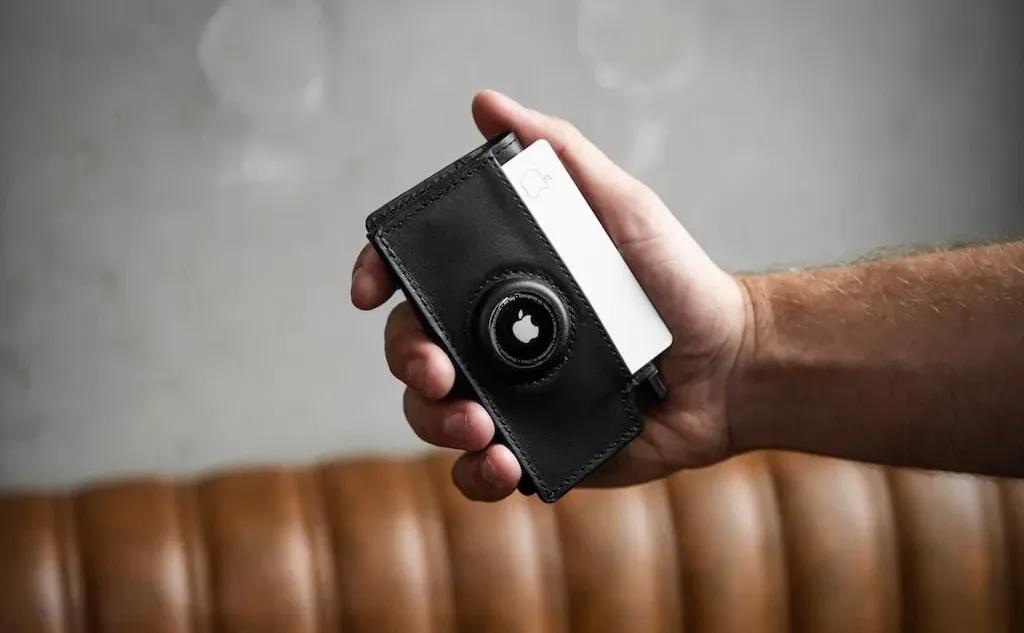 Similar to the other cardholders, this is a minimalist wallet made with environmentally certified leather, meticulously crafted for rapid card access and slim storage. It conveniently fans out your cards with a simple button click while providing RFID protection. Additionally, this wallet has an integrated custom pocket for Apple AirTag, ensuring you can track it with the FindMy app — ideal for the tech-obsessed guy.
Final Thoughts
Picking the perfect wallet involves a lot of factors — material, size, tech features, card capacity, and style. Whether he's tech-savvy and modern or prefers a timeless, classic look, Ekster has the ideal wallet for every guy. Make this gifting season unforgettable by choosing the perfect Ekster wallet for the men in your life.