It's been 10 years since Will, Simon, Jay, and Neil roamed the halls of Rudge Park Comprehensive, so clearly a reunion is in order. The British comedy's original stars Simon Bird, Joe Thomas, Blake Harrison, and James Buckley will all appear on "The Inbetweeners 10th Birthday Party," a two-hour, one-night-only special set to air on Channel 4 sometime next month. Despite the entertainment industry's compulsive need to reboot everything, "The Inbetweeners" will be getting no such treatment. Instead, the special will be a true celebration of the beloved series, featuring behind-the-scenes stories, memorable clips, unseen footage, surprise guests, and tributes from famous fans. Awards will be bestowed on memorable moments ranging from Best Bullshit to Best Sex Scene.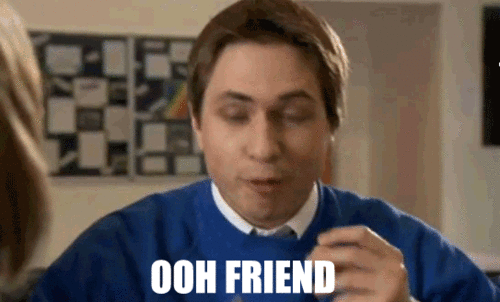 Buzzfeed
"The Inbetweeners" ran for three seasons from 2008 to 2010 on the UK's E4, and begat two feature-length movies. Beloved both critically and commercially, the high school comedy was praised for its ability to capture not only the universal rejection and despair of awkward teen years, but its ability to do so with cringe-inducing accuracy.

In 2012, MTV released an American remake, though it was cancelled after only one season. (Joe Thomas, of the UK version, attributes the failure of the American version to its inability to use profanity or show the characters drinking, saying "That's kind of the whole show.") While American audiences didn't take to the show in the same way they did "The Office," "Veep," or "Shameless," the original has gained a steady US following since it was released on Netflix.
"Will, Jay, Simon, and Neil spent years failing to sneak into the best parties, so I'm very pleased to throw one that they're definitely invited to," said Channel 4 Head of Live Events Tom Beck in a statement. "I just hope Will brings his mum."
BEST OF THE INBETWEENERS | All The Funniest Moments | Series 1 www.youtube.com
---
Rebecca Linde is a writer and cultural critic in NYC. She tweets about pop culture and television @rklinde.
---
POP⚡DUST | Read More…

HBO Announces Game of Thrones Season 8 Release Date
"Toy Story 4" is Coming Next Summer… But Why?