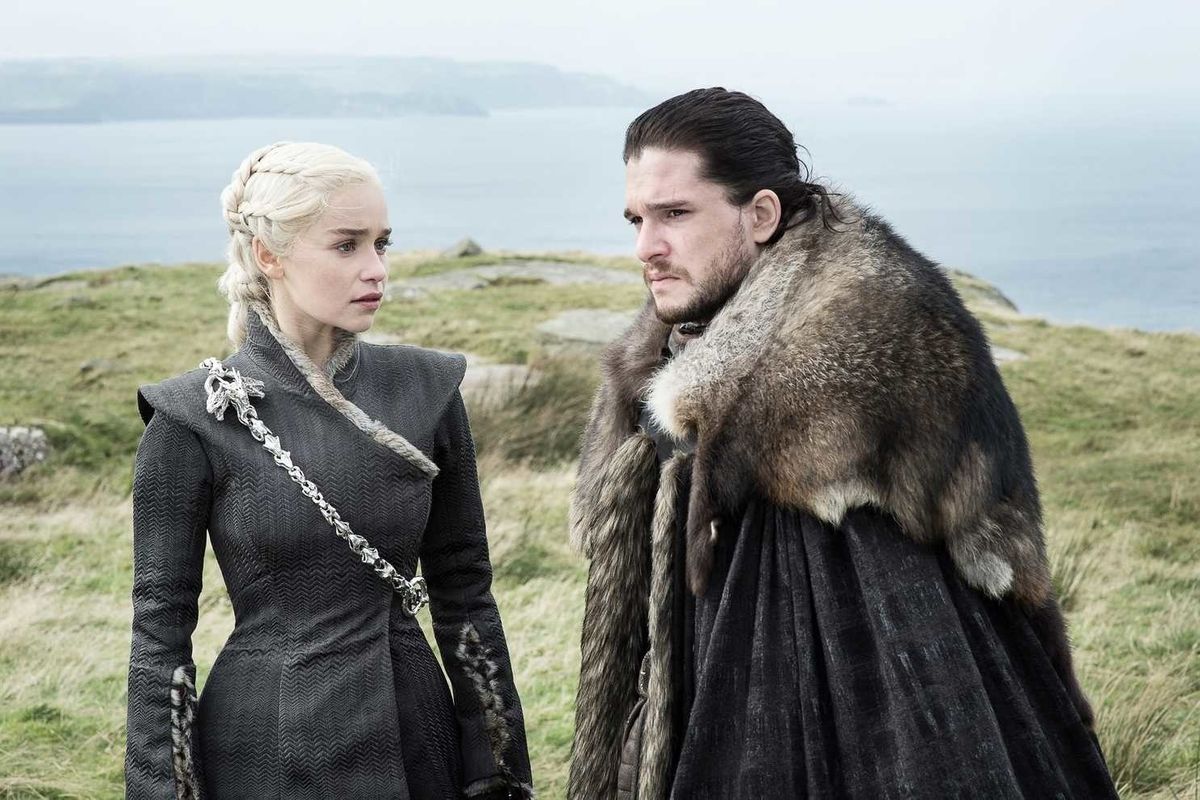 Get your fur cloaks ready, HBO has finally announced that the eighth and final season of Game of Thrones will premiere in April of 2019. The news of an April release date is a welcome surprise for fans who had to wait until July last year for Season 7 to air.
#ForTheThrone | Game of Thrones (HBO) youtu.be
The network broke the news with a promotional video showing a montage of exciting moments from the past seven seasons. It ominously ends with Jon Snow saying, "There is only one war that matters, and it is here," before cutting to an image of the White Walkers. While we're all really just hoping for some more Jon and Khaleesi action, fans can rest assured that there are some epic battle scenes in their future.

The final season of the popular show will consist of six movie-length episodes, and hopefully some plot resolutions to assuage fan's fears that there's just too much to wrap up in such a short period of time. Luckily, no matter what season 8 brings, we can take comfort in the fact that HBO has already ordered a pilot for a new show set in the GOT universe.
---
Brooke Ivey Johnson is a Brooklyn based writer, playwright, and human woman. To read more of her work visit her blog or follow her twitter @BrookeIJohnson.
---
POP⚡DUST | Read More…

Pete Davidson Criticized for SNL Skit: Unpatriotic or Just Bad Art?
What Good Are Monsters? Why We're Drawn to True Crime