Culture Feature
PokemonGO is demonstrating how quick, cohesive structural changes to a product can make it more appealing and more welcoming to users during the Coronavirus crisis.
TechRadar
In the Summer of 2016, all the cool kids were outside, armed with an excuse to spend time in the sunshine, commingling in large groups, their phones weaponized in the war against indolence.
That Summer, PokemonGO was released, forever changing the entertainment landscape. The game was predicated on movement, requiring so-called "trainers" to physically walk around in order to access most of the game's features. It was an immediate sensation. Niantic, PokemonGO's parent company, made $832-million in just the second half of 2016 in which their product was available (according to Sensor Tower). Millions of players swarmed the streets, stampeding after rare Pokemon.
Pokemon Go - Vaporeon stampede Central Park, NYCwww.youtube.com
Players traveled through locales, collecting items and Pokemon along the way, and battling other creatures in predefined "Gyms." For profit, Niantic relied on sponsored in-game content, and a thriving micro-transaction market. An early adopter of the free-to-play model, PokemonGo offered players rare items in exchange for cash, so those with means could more easily reach higher levels, catch stronger Pokemon, and claim further dominion over the Poke-world.
Niantic has spent the four-ish years since PokemonGO launched continuously expanding the game's world. Trainers can now battle each other in real-time, and participate in "raid battles," group-based experiences offering otherwise unattainable rewards. And yet, despite years of accoutrements, the core values of the game have remained the same. And that strategy worked. Niantic had its best year ever in 2019, earning $894-million, 10% higher year-over-year since 2016.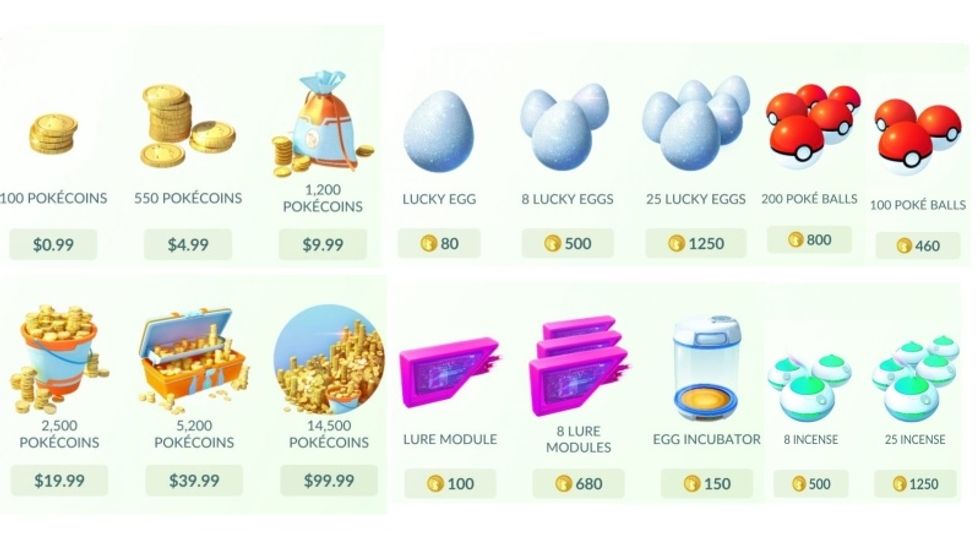 Pokemungo.blogspot.com
But due to the Coronavirus, global movement has been restricted, and interpersonal contact must be eliminated. One might assume this would cripple a game like PokemonGO, one built upon interaction, cooperation, and movement. After all, mobile-games live and die based on momentum. But Niantic has quickly and fundamentally changed PokemonGO so as to make the product totally playable even alone, even indoors. PokemonGO has demonstrated exactly how companies could be staying relevant in the midst of the COVID-19 outbreak: By introducing stopgap measures ASAP to keep consumers engaged, even if those measures seem counterintuitive to the product's original mission statement.

Niantic has removed almost all movement-based necessities previously inextricable within gameplay. Meager walking requirements have either been removed entirely (like in the case of the game's newest and much-touted feature, Trainer Battles, formerly requiring a set amount of steps to access) or lessened dramatically. Niantic has filled their in-game store with free items, so players can continue building their collections without visiting the physical locations where such items are only otherwise available. Raid Battles can now be accessed remotely. One by one, the barriers to playing indoors, alone, and for free are falling.
Obviously, changing the core experience of the game is an audacious step, one that assumedly took many hours of brainstorming and coding to achieve, not to mention all the marketing needed to sell this new version of the game to players. And the introduction of free items to the store will, to some extent, de-incentivize players to spend money there in the future. But this is what businesses need to do in order to ensure customers continue to use their products. Niantic is investing in continued player engagement and taking a necessary gamble on long-term success over short-term profit maximization.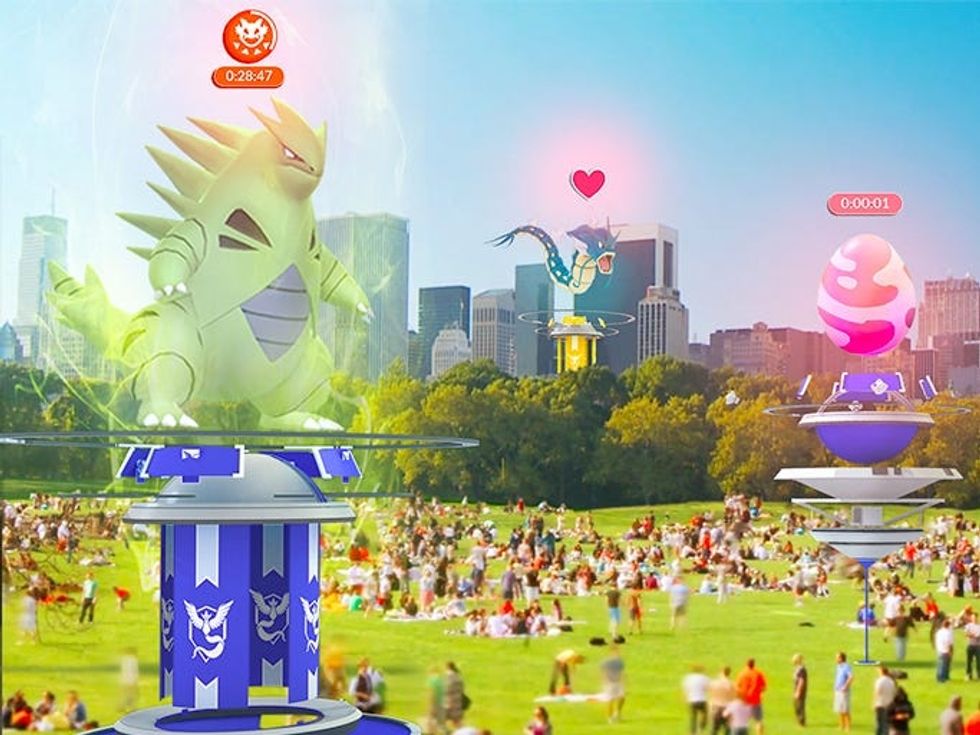 Business Insider
Small tweaks to a product's core design are not going to help it survive the economic and social fallout of the Coronavirus pandemic. Even basic structures must be reconsidered and re-tooled in order for services and products to remain prescient to consumers. Smaller margins may be necessary in the interim, at least until some semblance of economic normalcy is restored. A company continuing to push now-obsolete services won't be a company much longer.

We can assume that, eventually, people will again be empowered to go back outside, to congregate in groups, to physically participate in a game like PokemonGo. Already, Niantic is priming players to expect rollbacks of some recently-implemented features once the situation is under greater control. But that's tomorrow.
Niantic's strategy is similar in effect to state governments allowing restaurant delivery of alcohol, a broad overhaul intended to help businesses avoid otherwise-imminent bankruptcy. In the city of Boston, famous for its bevy of archaic, literally-Puritanical liquor laws, Massachusetts Governor Charlie Baker received no pushback when signing a delivery-liquor bill into effect. Restaurants in Massachusetts are now authorized to sell produce and other groceries, too. These changes have an intended expiration-date, but might help stem business bleeding in the short term. Ditto PokemonGO, now more concerned with maintaining an interested player-base than profit. But many businesses are more stubborn, rejecting change in the hopes that the world as we knew it will soon return.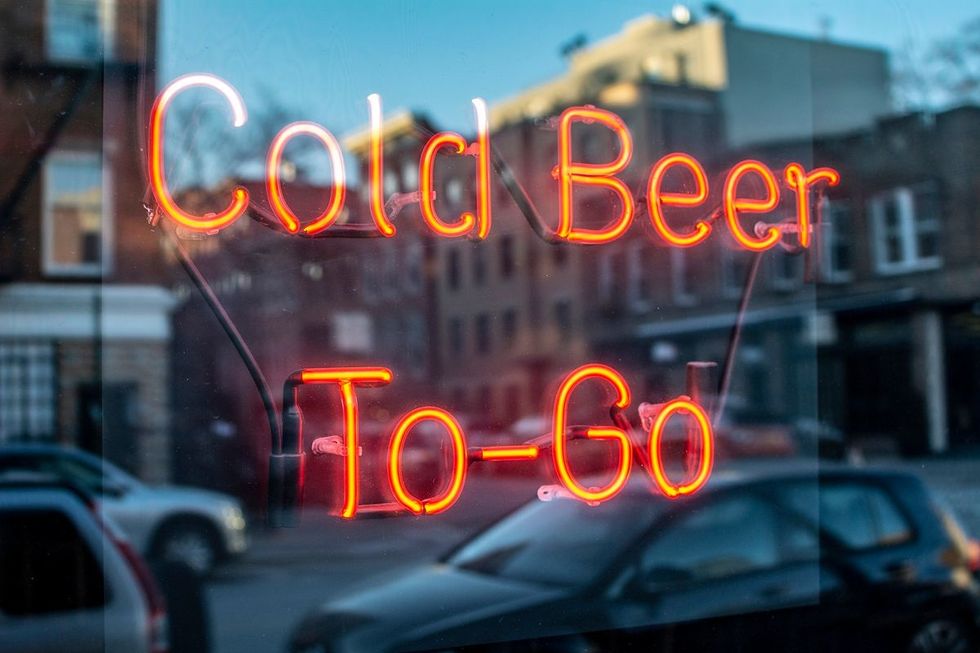 Eater Boston
Additionally, many businesses simply don't have the option to change their products on the fly. Unfortunately, no matter how quickly businesses innovate (if they even can), tens-of-millions of people
will
still lose their jobs, money
will
become tighter, and businesses
will
flounder once revenue streams dry up. But any company able to adapt their business model for short-term success should do so. They should give up on even crucial features of their product or core ideals of their business model if those features keep consumers from engaging. Niantic understands this, and is a prime example of the necessity of immediate structural change.
PokemonGO
is, absurdly, the perfect example of how businesses should respond to this time of unprecedented crisis: Risk that may not immediately yield profit, but is sure to keep customers engaged.