Frontpage Popular News
Your Weekend Playlist: New Music To Listen To Friday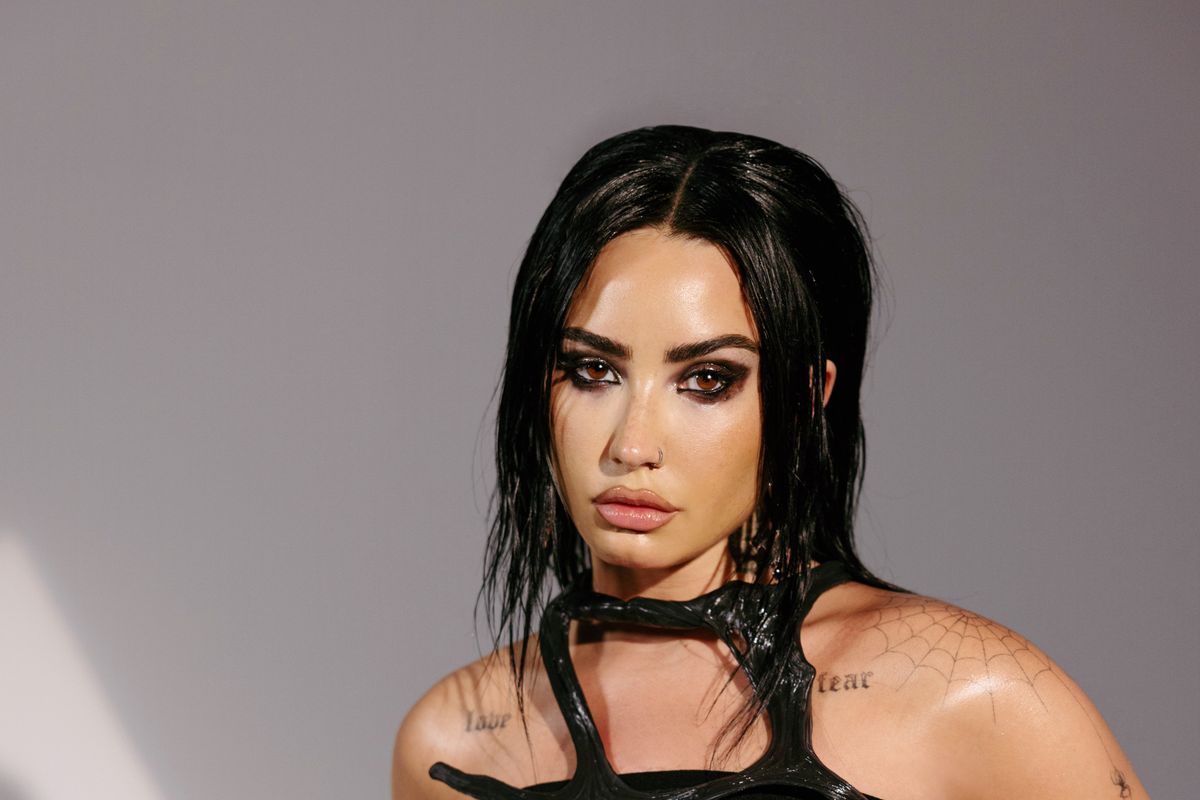 ANGELO KRITIKOS
I think I can speak for the collective when I say this week has felt long and arduous. I feel like I've used every last shred of energy saved up to even survive all the workweek, so needless to say, I'm exhausted. But, that's not stopping me from gearing up for another week of new music.
---
If you don't know by now, we have a weekly thing going here. I round up all of these new, glorious releases every Friday and you, dear reader, run to your streaming platform of choice and listen! It's a mutually beneficial relationship, one that I look forward to weekly.
This week is no different, we've got heavy hitters coming out with new music now that the summer is essentially over. The Disney Trinity is returning to music soon: Demi Lovato, Selena Gomez, and Miley Cyrus all have music coming within the next two weeks. It's almost like it's 2006 and I'm tuning into a Disney Channel Original Movie soon.
And then, even further on the horizon, we have Olivia Rodrigo's GUTS looming. But let's not get too ahead of ourselves here, it's only August 18! And while it may be my roommate's birthday, it's also a week full of new music.
Let's Get Listening!
Demi Lovato - "Confident (Rock Version)" 
Demi Lovato has one of the strongest vocal ranges in the music industry- which makes her voice perfect for rock and roll music. She's able to hit all the notes that pierce your soul, added the heavy drumbeat and scathing electric guitar to give us the versions of her old pop songs that feel fresh. It's apart of her new REVAMPED album, coming September 15, which features rock versions of all our fave Demi songs.
We first saw the new rock era of Demi on her 2022 HOLY FVCK tour, and fans have been anxiously awaiting to hear Demi's new spin on old faves. Alongside her all female band, Demi Lovato reinstates herself as the queen of genre-blending sound, a true musical genius.
Khloe Rose - The In Between (album)
Khloe Rose is our feature artist of the week: someone who has the ability to sing, write, and play multiple instruments deserves their own segment...especially when that someone is 19-year-old Khloe Rose. She's created a flawless album with The In Between, which includes the title track about those in-between moments in relationships...where you can't quite figure out what's happening.
It's a refreshing feeling to have all of your emotions put into words, which is exactly what her music provides. It's therapeutic to listen to, and her music is insanely catchy. She's one to watch these days, if you're a fan of artists like Olivia Rodrigo and Taylor Swift- check out Khloe Rose.
Icona Pop - "Fall In Love"

Icona Pop makes music for those who are ready to let loose and have a good time. The duo has given us bangers like "I Love It (ft. Charli XCX)", "All Night", and "Desire" with Joel Corry, but now they're here with "Fall In Love." It's the perfect taste of their new album, out September 1, CLUB ROMANTECH. "Fall In Love" feels fun, lighthearted, ethereal in ways, and makes us feel all the emotions falling in love does. Icona Pop says,
"'Fall In Love' is about that moment when you fall sooo hardfor someone it's almost like hitting a wall; you get all dizzy and almost lose touch with the ground andcan't focus on anything else. The track is kind of an experiment for us to play around with our poppierside; we wanted to play around with mixing up our lyrics, but approach the melody almost like you wouldwith a sample, except it's just us singing."
Mantra of the Cosmos - "X (Wot You Sayin?)"
Mantra of the Cosmos is like if you assembled the Avengers of UK music and put them into a band. Consisting of successful musicians from iconic bands, this group knows what they're doing. I mean, when you put together Shaun Ryder (Happy Mondays, Black Grape), Zak Starkey (The Who, Oasis), Andy Bell (Oasis, Ride), Bez (Happy Mondays, Black Grape) and latest members, Brix Smith of The Fall, you know you're getting the best music.
Their latest single "X (Wot You Sayin?) is pure fun. A refreshing drumbeat and creative lyrics meld into harmonica runs to create a genre-blended single. Every single member of this band put a little of their magic into the song, which is prevalent when you're listening.
Surf Mesa - "First Time (ft. Stevie Appleton)"

Surf Mesa is making a name for himself quickly as a sought-after producer and someone who can make a banger track every single time. Ever since his essential debut with "ily (I love you baby)", the world has been enjoying Surf Mesa's ability to produce Beachy tracks that send you to the coast of California every time you press play. "First Time" with Stevie Appleton is classic Surf Mesa- chill, instilling within you some sort of wanderlust to be wherever the water is and the drinks are.
Following hit singles like "Manzanita," it's an exciting time to be a fan of Surf Mesa. He doesn't disappoint, giving you what you didn't know you needed.