Topdust
Here's What We're Drinking All 'Try January' - Thanks To Drizly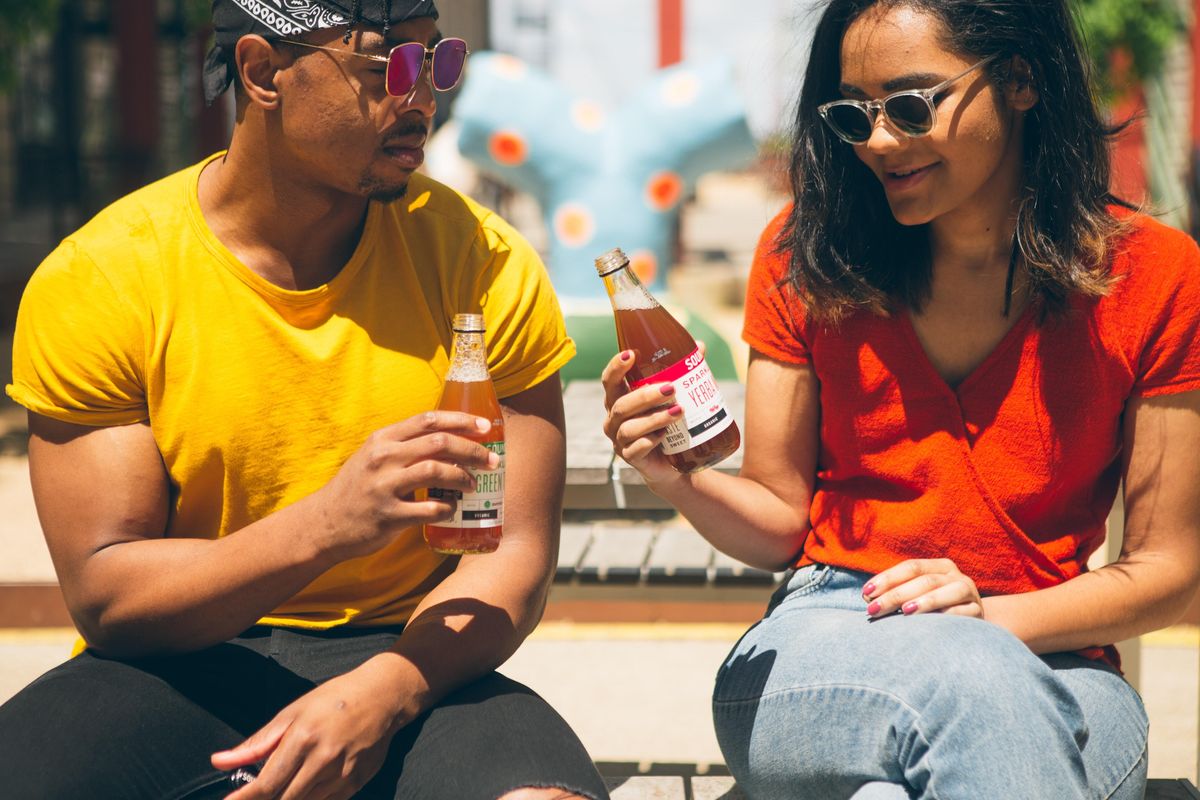 Photo by No Revisions on Unsplash
Of course, the New Year is here. And many are pledging to go dry for the year or at least through the end of January.
Although we aren't against setting resolutions, this year we're turning Dry January into a 'try' month. Let's expand our palettes and savor smooth drinks that taste amazing and help us celebrate every moment. Plus, there's one less stressy resolution to check off on February 1st!
---
Even mega-mogul Kim Kardashian has hung up her outdated alcohol restrictions and is kicking back and unwinding this month:
"I started to drink a little bit at the age of 42. Coffee and alcohol. I feel like I just gotta let loose a little bit." -Kardashian shares with Gwenyth Paltrow in People Magazine.
Here's our go-to Try January cocktails and beers thanks to Drizly:
The Rob Roy
Very similar to the iconic Manhattan, except this cocktail calls for scotch instead of American whiskey. Rumored to have been created at the Waldorf Astoria's original location on Fifth Avenue, the Rob Roy is sophisticated and fantastic for those venturing into the wondrous world of whiskey.
This great conversation starter will have you savoring every sip.
Ingredients:
2-oz Blended Scotch whiskey
1-oz Italian vermouth
2 Dashes of Angostura bitters
Fiddlehead IPA
Calling all hop-lovers. This delicious IPA in a gorgeous can features a mellow bitterness you'll love. It pairs perfectly with fatty foods - that's sausage, deep-fried meats, or French fries. Since this exceptional IPA counterbalances salty, fried food, it's a win-win for gamedays, barbecues, and venerated tailgating parties.
Blue-cumber Lime Margarita
Stay cool all through 2023 with this refreshing margarita. It's a frothy mix of fresh cucumbers, lime juice, and agave. For those seeking to avoid bitter drinks, no worries. The agave's sweetness balances well with the zesty lime juice.
It's an exquisite blend of tequila and orange liquor that's sure to kick off any party!
Ingredients:
1.5-oz Blue Nectar Silver
.75-oz Cointreau
1.5-oz Lime juice
1.5-oz Agave
3-4 Slices of cucumber
Topo Chico Hard Seltzer
Light, refreshing, and always an excellent choice - no matter the occasion.
Inspired by the legendary taste of Topo Chico Mineral Water, this hard seltzer comes in an array of flavors. There's Strawberry Guava, Tangy Lemon Lime, Exotic Pineapple, and yummy Tropical Mango. Oh, and did we mention the seltzers are gluten-free, have only 2g of sugar, with 100 calories per can
French 75 or . . . Le Soixante Quinze
Named for the fast-firing 75-millimeter field gun used during World War I. This cocktail packs a mighty punch.
This effervescent cocktail offers a boozier kick than your run-of-the-mill Mimosa. And it pairs well with that plateful of French toast at your next Sunday brunch.
Ingredients:
1-oz Hendricks gin
½-oz Lemon juice, freshly squeezed
½-oz Simple syrup
3-oz Champagne (or other sparkling wine)
Garnish: Lemon twist
For Try January and beyond, we'll be turning to Drizly for all things drinks, party supplies, and even snacks!