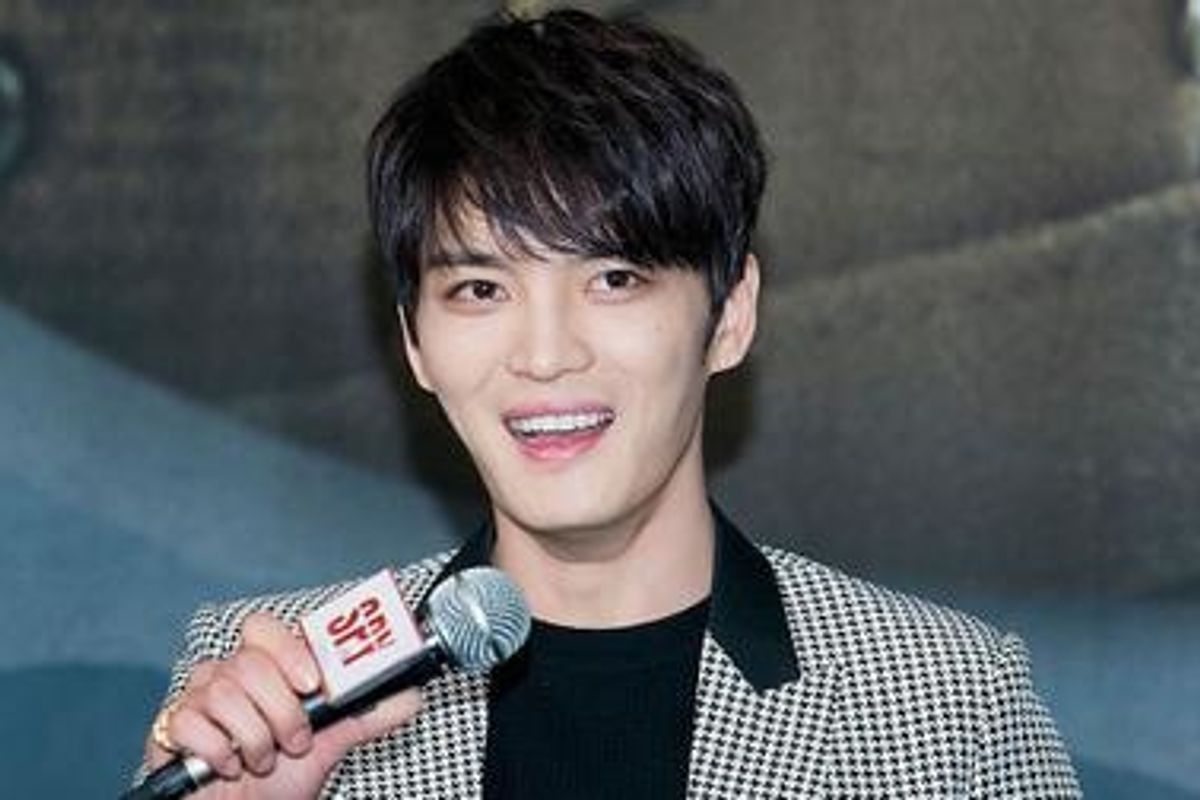 In Kansas, a man was arrested for "making a terrorist threat" after coughing on an 11-year-old girl and telling her she was gonna get COVID-19.
In Las Vegas, a man was arrested after wandering in a WalMart pretending to have coronavirus symptoms. He said it was a prank. The coronavirus crisis has led to more American deaths than 9/11 and continues to ravage the world and strip families of their loved ones. So why did JYJ's Jaejoong think it was okay to claim to have the virus as an April Fools' Day prank? The answer: He's an idiot who doesn't take this seriously.
Yesterday, the 34-year-old announced on Instagram in a now-deleted post that he had tested positive for coronavirus. Fans around the world mourned the diagnosis, and before the K-pop idol could say "jk," his fake illness was making headlines. His label, C-Jes Entertainment RGC, in Korea even responded to the initial reports and were quickly working to determine his whereabouts in Japan so they could see who he'd interacted with and get those individuals tested.
The star has since issued an apology, which you can read in full English translation below, but we can all agree from the bottom of our hearts that this was a seriously d*ck move.
"I am also personally aware that it was something that shouldn't be done.
First, over the social media post I wrote, I want to express my sincere apologies to the people who have suffered because of COVID-19 and to the people who were disrupted in their administrative work.
Bad judgment. I knew that's what this was.
The current lack of awareness of response methods and the dangerousness of the virus outbreak.
I wanted to convey that message because I hoped that people would be more aware and therefore we could minimize the number of people who suffer because of COVID-19.
It's so scary to think that things like people spending time outside in the warm weather as spring arrives, or coming in contact with others in an enclosed space while making use of leisurely time as the start of the semester is postponed, could cause a secondary or tertiary resurgence in COVID-19 cases.
My father also recently had lung cancer surgery and he went to the hospital often.
When I saw the medical staff and patients at the hospital, I felt a bit angry and I wished that people thought of the virus as not someone else's problem, but their own problem.
Contrary to the people who actually are working hard to get us out of COVID-19, there are many people who enjoy their leisure time while dressing just as usual and not wearing a mask. When I heard that, I thought there needed to be more awareness.
In many different kinds of media and on the internet, there are both big and small requests for people to take caution, but there are people who do not listen to that, and I wanted to convey the dangerousness of the current situation to them one way or another. "Please, listen. Please. Don't get sick."
There are also confirmed cases among the people I know. This made me feel certain that this is not something that is happening far away, and it made me more scared.
Self-reflecting after losing someone is no help at all.
It's frustrating and hard but I want to try a bit harder than now and get through this difficult time together. My post today… it went very far, but I thought that if people paid a large amount of interest to it, then they might listen. This method has hurt a lot of people and I am receiving criticism for it.
For causing distress, I sincerely apologize to the government agencies and medical professionals who are working hard because of COVID-19 and to the many people who are following instructions to give up on their lifestyles and are doing all they can to overcome this."