MUSIC
The poet and singer-songwriter's legacy already makes her one of the greats.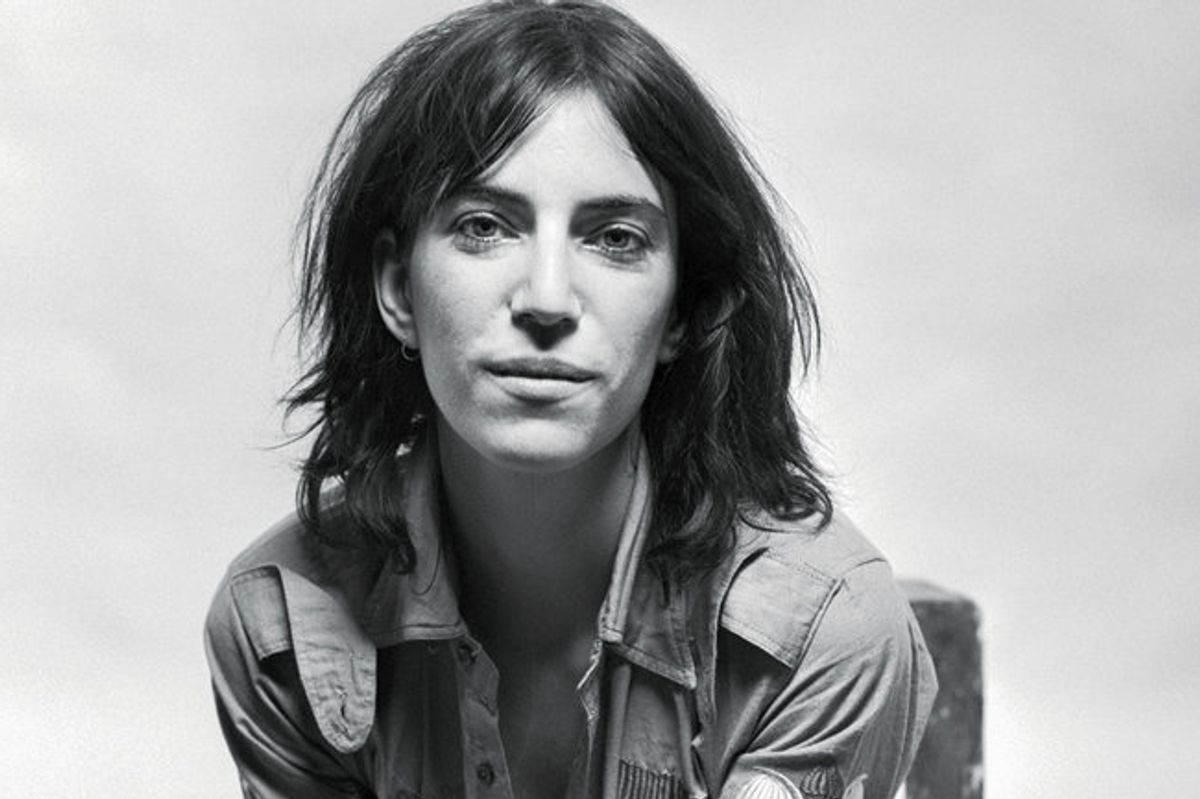 In 1967, a young poet named Patti Smith moved from New Jersey to Manhattan, New York.
With no money to her name, the aspiring artist worked at various bookstores around the city, including a brief stint at the famed Strand Bookstore near Union Square. Through these jobs, she met photographer Robert Mapplethorpe, who, a few years later, would snap the cover shot for Smith's debut album Horses, a record that would help define New York City punk for decades to come. Even today, on Smith's 73rd birthday, her story and music remain crucial components of New York's expansive rock scene.
Smith documented her intense—and at times tumultuous—romantic relationship with Mapplethorpe in her 2010 memoir, Just Kids. During their many years living together, they juggled their respective art forms while struggling to dig themselves out of poverty. For a period of time, they lived at the iconic Chelsea Hotel, a historic landmark referenced in songs by Bob Dylan, Joni Mitchell, Graham Nash, and Bon Jovi. Smith was a longtime fan of jazz and classic rock artists like the Rolling Stones, though it took some coaxing for her to realize her potential in making music of her own. She befriended Bob Neuwirth, a singer-songwriter and associate of Dylan's, who encouraged Smith to put her poetry to melodies. She gave her first public reading in 1971; from there, her career gradually inclined.
Though Smith and Mapplethorpe's romance eventually ended—he came out to her as gay after a trip to San Francisco to explore his sexuality—they remained lifelong friends. Smith dated Blue Öyster Cult keyboardist Allen Lanier, and she was once even considered for the role of lead vocalist in the band. In the early '70s, Smith began writing album reviews for publications like Creem. She didn't keep up the gig for long, however, deciding she wanted to make her own records instead of critiquing the work of others. During these years, Smith also contributed a few lyrics to Blue Öyster Cult songs and released a handful of poetry books.
Smith began performing rock music in the mid-'70s, recruiting bassist Lenny Kaye, guitarist Ivan Kral, drummer Jay Dee Daugherty, and pianist Richard Sohl to comprise the full Patti Smith Band. They released their first single in 1974, "Hey Joe / Piss Factory," featuring a spoken-word introduction that references Patty Hearst, an American heiress who was infamously kidnapped. Smith's rhythmic, conversational delivery on the songs emblemized her transition from poet to full-fledged rock star.
Patti Smith : Hey Joe - Piss Factory 7" www.youtube.com
Horses, featuring arguably one of the most iconic album covers of all time, arrived the following year. In Just Kids, Smith wrote about the black-and-white photo's spontaneous nature and Mapplethorpe's use of natural light in his apartment. "The only rule we had was, Robert told me if I wore a white shirt, not to wear a dirty one," Smith told NPR. "I got my favorite ribbon and my favorite jacket, and he took about 12 pictures. By the eighth one he said, 'I got it.'" On her reaction to the photo now, she wrote: "I never see me. I see us."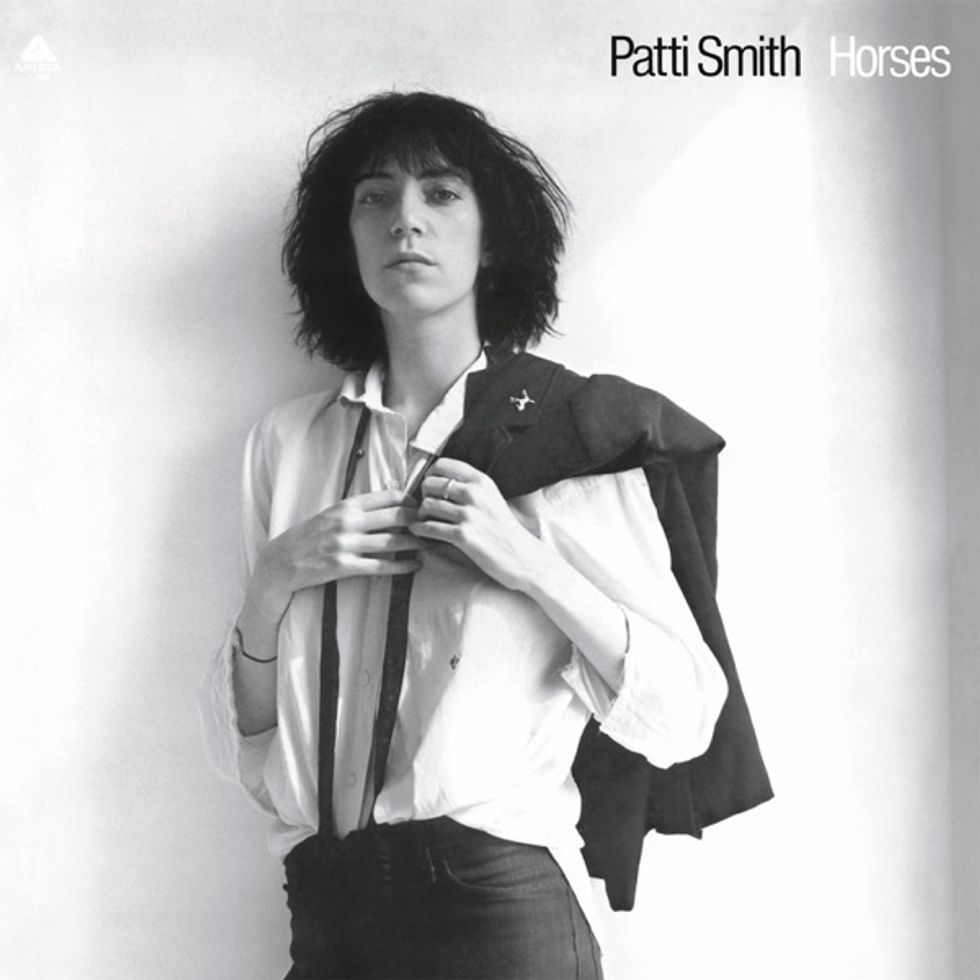 Smith married former MC5 guitarist Fred "Sonic" Smith in 1980, and then took a break from music during the following years to spend time with her family in Michigan and raise her two children, Jesse and Jackson, with Fred. Fred died in 1994 of a heart attack, followed shortly by the unexpected death of Patti's brother, Todd. The impact of these losses inspired her to revive her career: She moved back to New York and began touring again.

During the course of her career, Smith has released 11 solo studio albums, and her writing can be read in over 20 books. She's been nominated for four Grammy Awards and was inducted into the Rock and Roll Hall of Fame in 2007. At 73, her legacy is stronger than ever, being cited as an influence by the likes of R.E.M.'s Michael Stipe, Madonna, U2, Courtney Love, and Florence and the Machine. Comedian John Mulaney recreated the Horses album cover in a promotional photo shoot for "Saturday Night Live."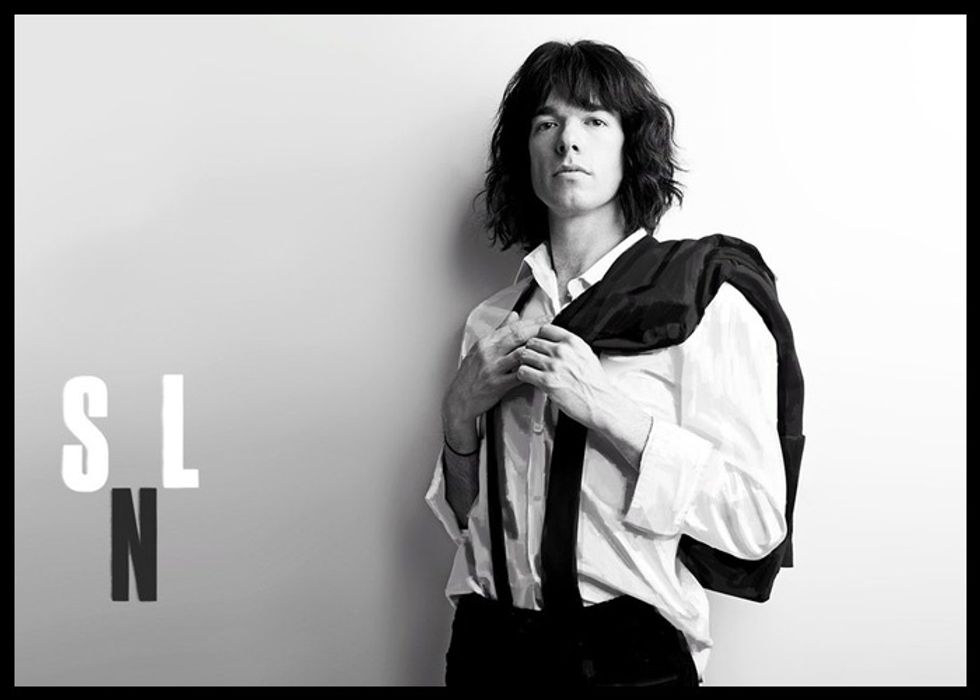 To those who have felt a connection to Smith's music, poetry, and memoirs, she speaks to struggling artists, young New Yorkers, and broken lovers alike: Those who are passionate enough about their art will always find their own success.