Culture News
Stephanie Meyer is finally releasing "Midnight Sun." Let's regress back to the heyday of "Twilight" and explore what that might mean today.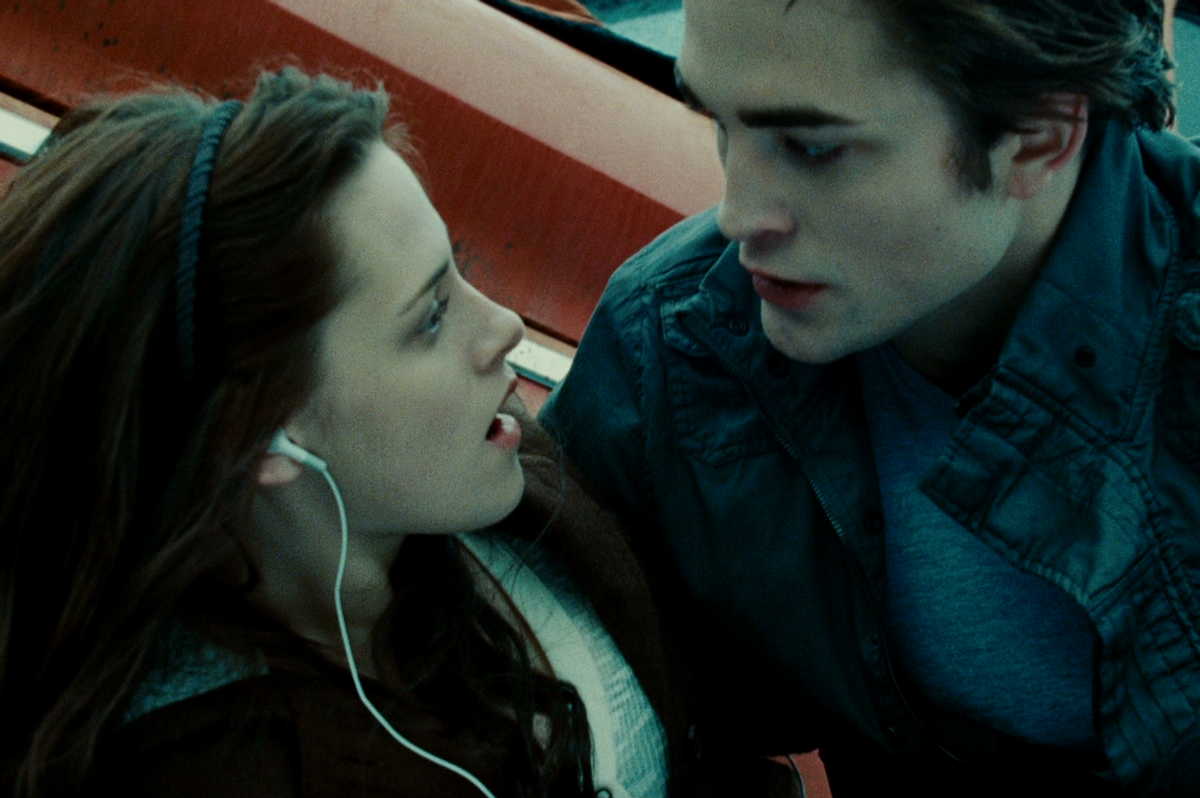 Vampires never die. Neither does The Twilight Saga.
Since Stephanie Meyer released the first Twilight novel in 2005, the franchise has never stopped growing, mutating and eventually attaining immortality. There were the movies and their respective stars; there was the fanfiction juggernaut that culminated in the Fifty Shades series. And now, well over a decade after the first book came out, Meyer is publishing a spinoff.
---
Midnight Sun is officially coming out on August 4th, 2020, according to an announcement posted on Stephanie Meyer's website on Monday, May 4th. An early draft of the manuscript leaked in 2008, leading Meyer to abandon the project. "I thought seriously about delaying this announcement until things were back to normal," she said in a statement. "However, that felt wrong, considering how long those who are eager for this book have already waited."
The announcement generated so much excitement that the website crashed, sending rabid fans to Twitter. All these fans—many of whom fell in love with Twilight as preteens or teenagers and are now in their 20s or 30s—expressed a kind of gleeful incredulity at the franchise's rebirth. Twilight, apparently, has not died off, and neither has our love for the book or its endlessly maligned and much-beloved characters.
me in 2020 with stephenie meyer about to do an announcement after i swore my twilight phase was over: https://t.co/sevBR0BC51

— #BLM // met zendaya and got drunk 🦋 (@#BLM // met zendaya and got drunk 🦋) 1588593991.0
Twilight has also been tirelessly criticized. It's been utilized as a classic example of badly written female characters and abusive relationships, as evidence of the power of fanfiction, as a Gothic parable, as a story about racism and Mormonism and abstinence. Most of the time, critics find it rather bland.

Here's a random example: In a review of the book Normal People, Alison Herman describes Sally Rooney's novel (recently adapted into a lusty onscreen TV show), "It's Twilight for people who are too cynical to get swept away by the bland naiveté of stories like Twilight." Twilight, of course, is a teen romance about vampires, and Normal People is a completely different romance about humans, yet Twilight has the cultural capital and ubiquity to merit a reference in a 2020 review. For a bland book, this one is a juggernaut.
In 2020, even the Twilight feminist critique is cliche, perhaps even antifeminist or at least anti-teen girl. "Twilight is… a movie made specifically for teens that carries with it no sense of retrospective wisdom," writes Randall Colburn for Consequence of Sound in an article entitled "Twilight Should Never Have Been Reviewed for Adults." But "as pre-teens, we are nothing if not earnest about our feelings. We've yet to be numbed, to be cautious, to be scarred; love is not only real and possible, but it must be articulated, it must be scooped from your inner recesses and flung at the object of your affection," Colburn continues.
What does this all mean for Midnight Sun, which will most likely be devoured primarily by adults? It's anyone's guess, but Twilight's immediacy—its total self-absorption, its drama, its complete devotion to the sordid love of its main characters (there's an 87 year age difference)—also makes it timeless, the perfect distraction, even an ideal regression. It seems that this was Meyer's intent, anyway.
Midnight Sun will be told from Edward's point of view. After all that's been written about the abusive nature of Edward and Bella's relationship, this all feels a bit reminiscent of Suzanne Collins' forthcoming Hunger Games prequel, which will dive into the mind of the series' primary antagonist, President Snow. Snow is a psychopathic dictator, making him a bit different from Edward. Then again, Edward was perpetually tormented by a longing to tear Bella apart with his teeth. It seems we are far from finished with the endless, often oddly satisfying project of exploring the psyches of damaged, destructive, very hungry men.
Naturally, Bella and Twilight have had their own prolonged periods of feminist reclamation. Twilight did create a new demographic of moviegoing young women, kickstarting a wave of empowering (whatever that means) fantasy series like Divergent and of course, Hunger Games. Similarly, Fifty Shades was flawed in its depiction of BDSM, but just as Twilight fueled rich teenage lust, E. L. James' series awoke a whole generation of mothers to their repressed kinkiness. If Twilight wasn't empowering, it was an awakening for a lot of young girls—an awakening to lust, to imagination, to creativity (in the fanfiction sphere), even to queerness. If it ended in regret and renunciation, well, isn't that to be expected?
Maybe the last word should be left to Kristen Stewart, AKA Bella herself. "Anybody who wants to talk sh*t about Twilight, I completely get it," she said in an Interview Magazine discussion with Patti Smith. "But there's something there that I'm endlessly, and to this day, f*cking proud of. My memory of it felt – still feels – really good." It seems some things truly do last forever.
"Stephenie Meyer releasing Midnight Sun a Twilight novel told from Edward's point of View in 2020" Me: https://t.co/22TSyKhwkE

— tink 🌸 (@tink 🌸) 1588596973.0
Related Articles Around the Web