An irregular blip in the news cycle sees Major League Baseball dominating headlines in the sports world in the middle of winter.
We are approaching that time when players report for Spring Training in warmer climates across the country, but professional baseball is already in the hot seat. In November The Athletic originally broke the story of how the Houston Astros organization had devised and executed an elaborate sign-stealing scheme throughout the 2017 season, which ended with the Astros winning the World Series. Mike Fiers, then a pitcher with the club, confirmed the cheating both in the regular and postseason by using center field cameras to provide real-time feeds to the team's dugout, which allowed them to relay messages to hitters that tipped what pitches were coming.
Major League Baseball's Commissioner, Rob Manfred, had implemented rule changes prior to the start of the 2019 season, as it became known amongst league officials that as many as six teams were potentially using technology to relay signals to their players. The MLB made it very clear that this use of tech wouldn't be allowed under the new rules and that managers and general managers would be held accountable for compliance. On Thursday new, yet unsubstantiated, information came out regarding the Houston Astros' use of "buzzers" that acted as alternative signals for hitters instead of the old method of trash can banging. Photos of what looks like a small device protruding from underneath Jose Altuve's jersey have been circulating across social media platforms, along with plenty of angry takes from MLB players and fans.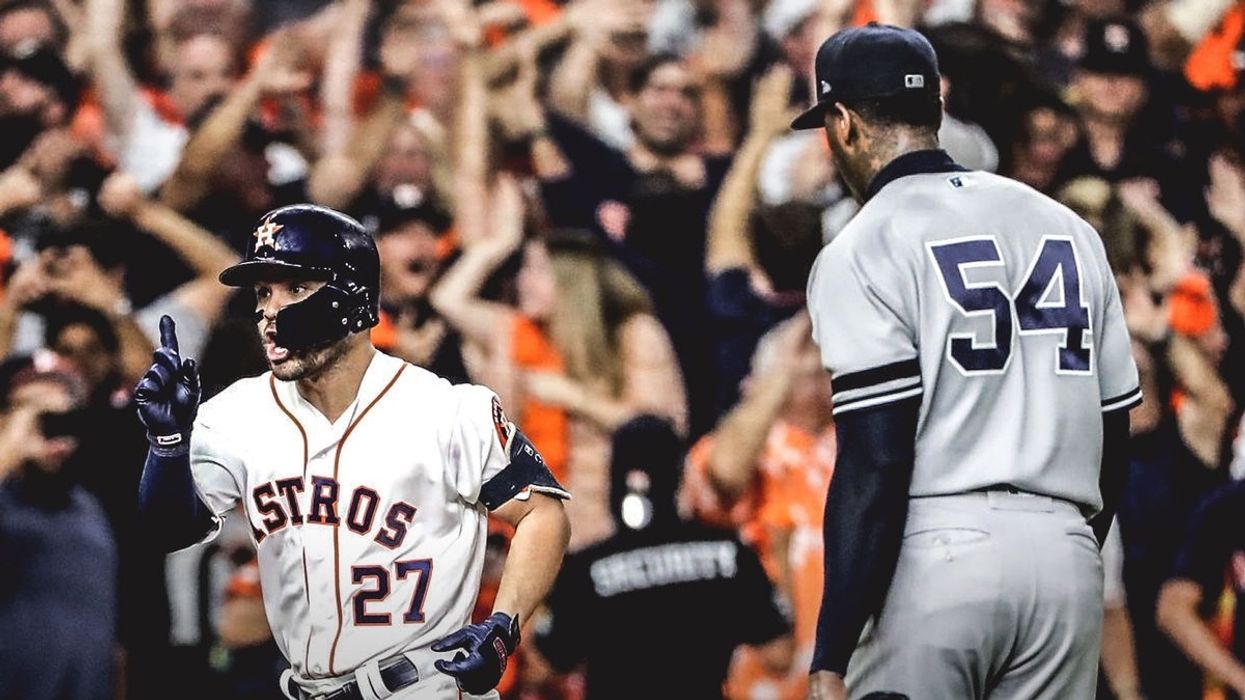 Jose Altuve after hitting the series-winning home run in the 2019 ALCS to send the Astros to the World Series.
The aftermath has brought sweeping punishment for the organization and those associated with it since 2017. A.J. Hinch (manager) and Jeff Luhnow (general manager) of the Houston organization were both fired on January 13, but the scandal's reach wasn't limited to the Astros team. Alex Cora, who was a bench coach with the Astros in 2017, took the role of manager with the Boston Red Sox in 2018 and went on to win a World Series title in his first season with the club. Carlos Beltran played with the Astros in 2017 and just this offseason accepted the role of manager with the New York Mets. Both Cora and Beltran have been relieved of their duties, as well.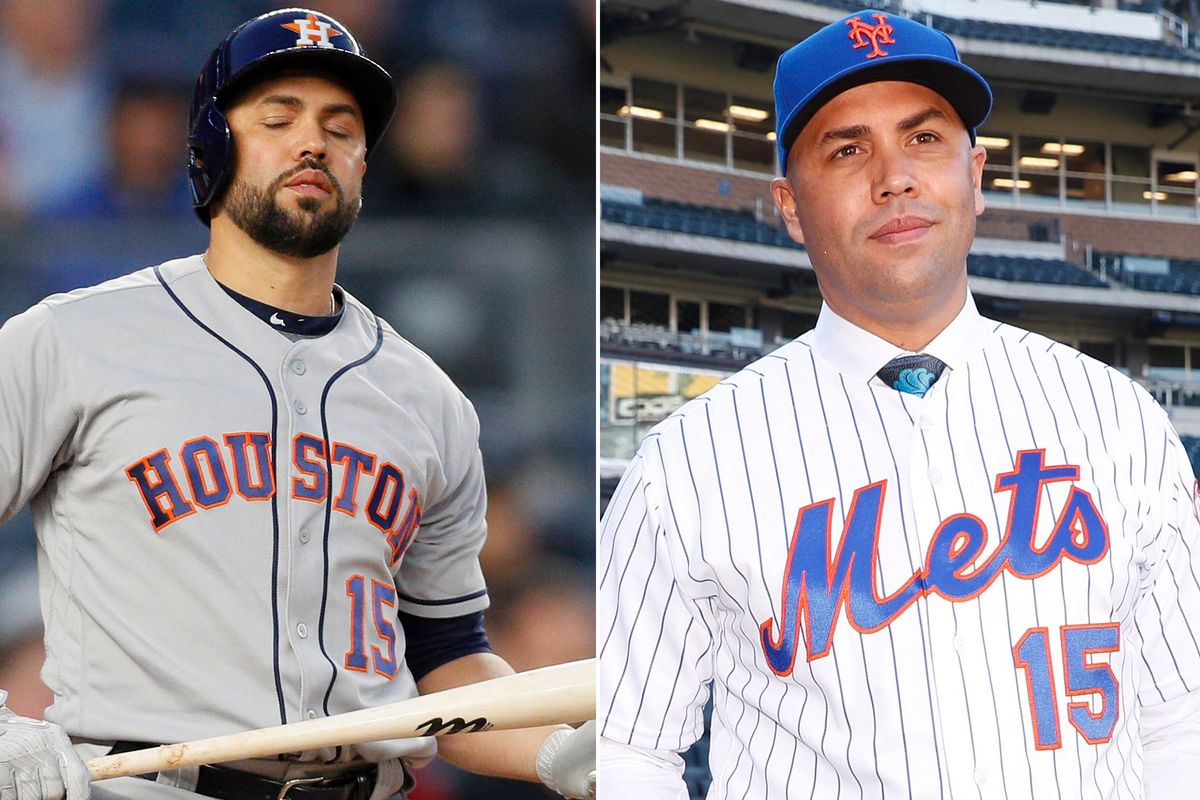 Carlos Beltran during his time as a player with the Astros and after accepting the manager position with the New York Mets.Paul J. Bereswill, Charles Wenzelberg
The Houston Astros have also had major penalties levied against them, which includes loss of draft picks, the maximum fine of $5 million, and one-year suspensions for both Hinch and Luhnow. The club is currently scrambling to find replacements for them just a few months before the start of the regular season. The Astros players will certainly–and deservedly–receive plenty of criticism, if not hatred, from opposing fans and maybe even opposing players.

Major League Baseball has had many scandals and instances of cheating throughout its history, dating all the way back to 1877 with the Louisville Grays, when some players were found to be intentionally losing games for personal profit. Most recently, the steroid era of baseball has resulted in mandated tests of players for performance-enhancing drugs. Many of the games' greatest historical players have been prevented from being inducted into the Baseball Hall of Fame, including Barry Bonds, Alex Rodriguez, and Roger Clemens.
Rose, Major League Baseball's all-time hits leader, accepted a voluntary lifetime ban from professional baseball on August 24, 1989, for his role in placing bets on his team during his time as the Cincinnati Reds' manager. In his autobiography, My Prison Without Bars, Rose did finally admit to placing bets during that time but only on his team to win. Rose is famously quoted as saying, "I'd walk through hell in a gasoline suit to play baseball," and he played like it, too.
Now he's asked to be reinstated. In a 19-page letter submitted to Rob Manfred, Rose's lawyer makes his case:
"[I]n recent years, intentional and covert acts by current and past owners, managers, coaches, and players altered the outcomes of numerous games, including the World Series, and illegally enhanced both team and player performance," the letter reads. "It has never been suggested, let alone established, that any of Mr. Rose's actions influenced the outcome of any game or the performance of any player. Yet for the thirty-first year and counting, he continues to suffer a punishment vastly disproportionate to those who have done just that.

"Given the manner in which Major League Baseball has treated and continues to treat other egregious assaults on the integrity of the game, Mr. Rose's ongoing punishment is no longer justifiable as a proportional response to his transgressions."

For as much as professional baseball has gotten wrong since its inception, they have a chance to do something right and induct Pete Rose into the Hall of Fame. Last June, Rose told Stuart Varney that he didn't believe that he would ever be inducted into the Hall of Fame while he was alive.
While this is probably still true, baseball could stand some good publicity right now, with current stars embroiled in a widespread cheating scandal. If anything, the flagrant cheating executed by the Astros highlights that it's high time to forgive Rose for his minor indiscretion. If Rob Manfred were to announce the removal of Pete Rose's lifetime ban, it could result in the board of directors of the Baseball Hall of Fame to change their stance on Rose's ban. As Pete Rose approaches 79-years-old, time is running out for him to experience the honor that has been withheld from him as one of baseball's greatest players.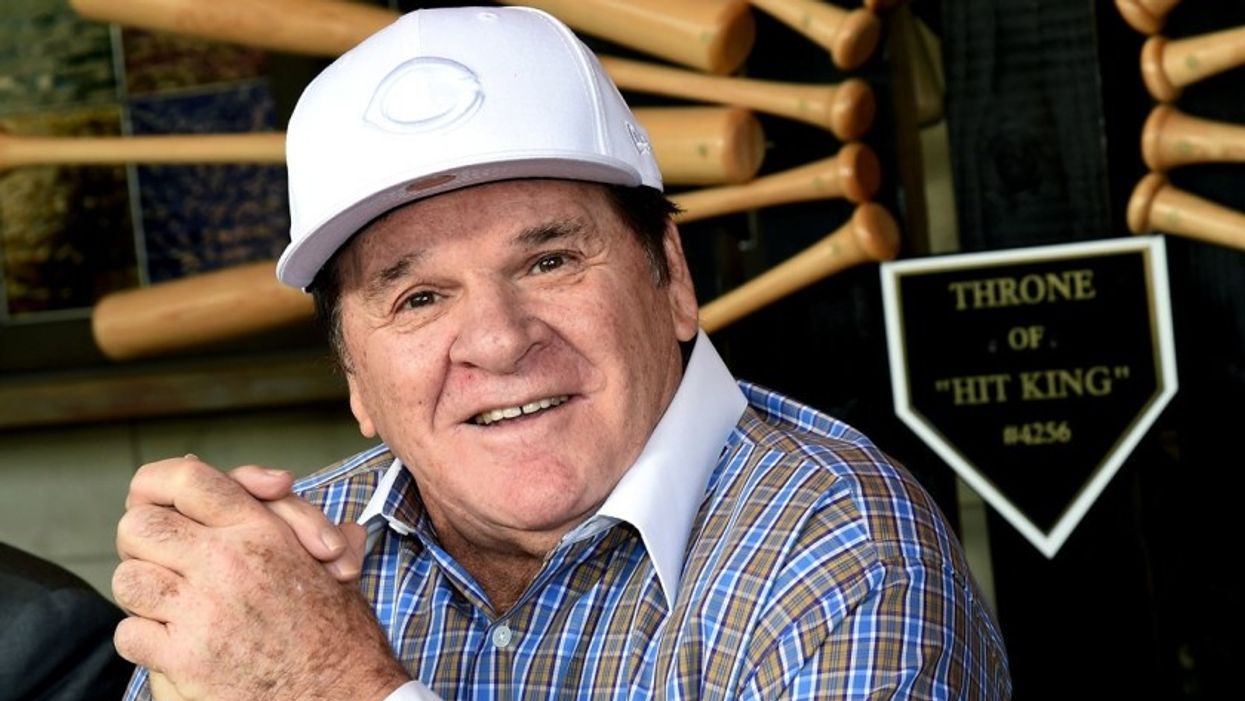 Pete Rose Major League Baseball's all-time hits leader with 4,256. Ethan Miller / Getty Images
Baseball fans are typically traditionalists and protective over the sanctity of the sport. As Terrance Mann told Ray Kinsella in Field of Dreams, "The one constant through all the years, Ray, has been baseball." But the sad progression of how players and managers desperately gain competitive advantages have blackened the eyes of baseball for the better part of its existence. The national pastime was once held sacred, and every young kid dreamed of stepping up to the plate in Game 7 of the World Series with the bases loaded, their team down by 3 runs in the bottom of the 9th inning. But none of them envisioned hitting that game-winning grand slam with the help of cheating.