Bad Business just dropped Day Job Guys, a six-track EP full of velvety-smooth yacht rock vibes.
Made up of Alex Vans, Jay Troop, and Floris Beore, Bad Business hails from New York City, where the trio lives, works, and records their stylishly retro-flavored brand of music, influenced by Steely Dan, Hall & Oates, The Doobie Brothers, and Ambrosia.
Day Job Guys comprises five tracks. The title track starts things off with a buoyant beat driving lightly-flavored trilling synths and a sparkling piano. Bright guitar licks add colorful flourishes to the tune, as Vans' silky tenor imbues the song with cool, laid-back textures. Dreamy, delicious, drifting vocal harmonies give the chorus a radiant glow.

"Ride Along" rides a funk-lite, creamy jazz melody. The crisp rhythm supplied by the drums and thumping bassline complement the scrumptious coalescing tones of the piano and the sweetly braying horns. The launch of the sax solo fills the tune with expansive sensuality. "Keep Me In Your Heart" is a beautiful love song, flowing with an easy intimacy. There's a tantalizing, elusive feel to the music reminiscent of Ambrosia's soft elegance blended with Michael McDonald's cool, suave tones. This might be my favorite song on the EP.
"Turn It On" features Oh He Dead. Buff, gleaming guitars exude a polished sheen of sonic energy forming a soft rock melody rife with lustrous vocal harmonies. The music emanates a simmering energy that's magnetic and persuasive, cool and fresh.
"Prophets In The Sand" delivers an undulating, rippling melody suffused jazz dynamics. Swelling guitar riffs traveling on oozing synth colors give the tune a subtle sonic effluvium that ramps up when the blazing guitar solo makes its entrance, providing just a hint of psychedelic ambiance prior to the sax taking over with intense urgency.
Day Job Guys is excellent. Smooth melodies, infectious rhythms, shimmering horns, and luscious vocal harmonies make this EP yummy. This is chill yacht rock at its best.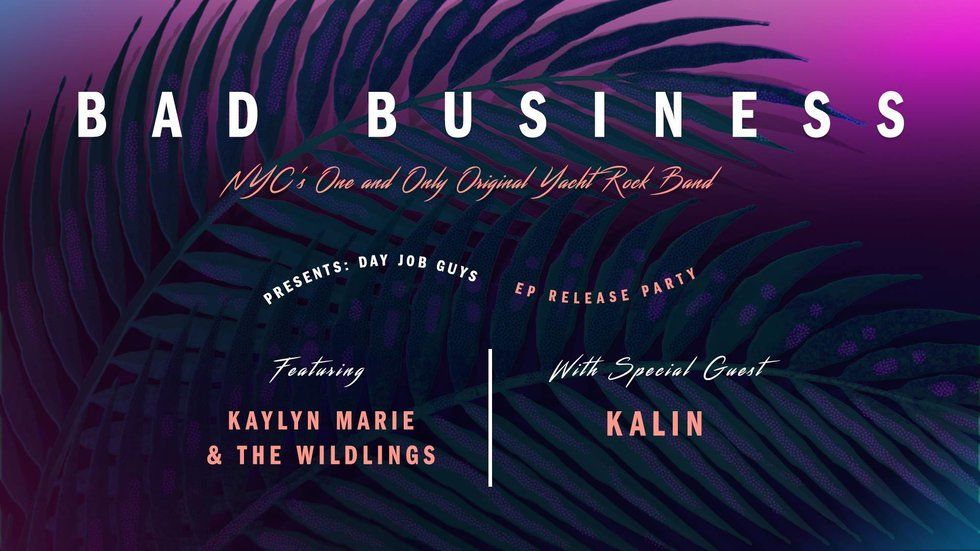 newyork.carpediem.cd
---
Randy Radic is a Left Coast author and writer. Author of numerous true crime books written under the pen-name of John Lee Brook. Former music contributor at Huff Post.

---