MUSIC
The Spanish band's first new song of the year faces the solitude of tour life.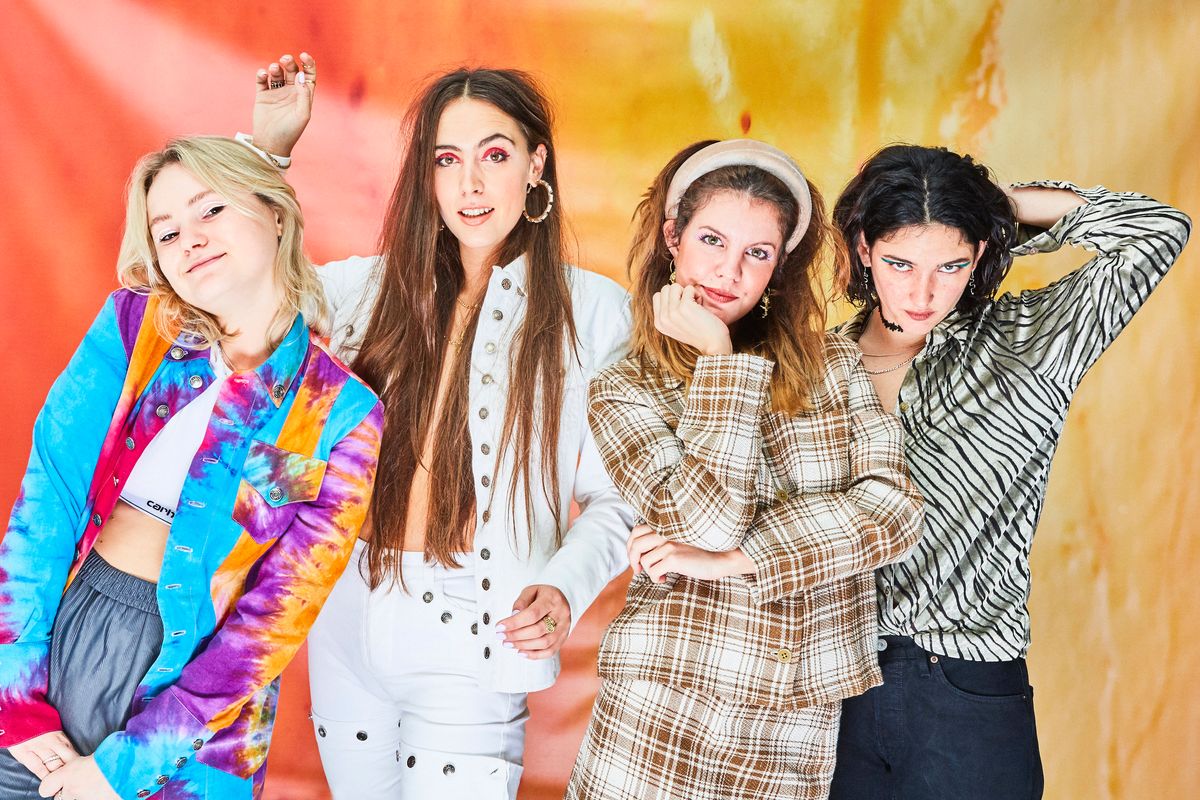 Andrea Savall
Though Hinds call Madrid, Spain their permanent home, the nomadic lifestyle that comes with nonstop touring often means they're quite literally on the other side of the world from their loved ones.
From the geographic distance to nine-hour time differences, the indie rock four-piece are still adjusting to this unique strain of loneliness. Their first new song of the year, "Riding Solo," grapples with both the physical and emotional detachment that comes with being on the road in faraway places. How is it that you can feel both everywhere and nowhere at once? Hinds attempt to answer that riddle on the new song, a breezy, smooth-sailing sing-along that begs to be belted during long car drives on remote highways. Backed by a chugging guitar riff and a whistle-like accompaniment that calls to mind old western soundtracks, "Riding Solo" exudes a vagabond's freedom, however pained.
Hinds - Riding Solo www.youtube.com
"Feeling lonely is one of the most common human feelings, right?" Hinds say of the track. "Well, being a musician doesn't really help. Your whole life is constantly moving and the only thing that remains is yourself. And dealing with yourself, oh gosh, we all know how boring and angering that can be."

Few might be able to relate to Hinds' wandering lifestyle, but the song's underlying message rings true for a broader audience: The only person you have to spend your entire life with is yourself, so you better get comfortable with them.
Follow Hinds Facebook | Instagram | Twitter