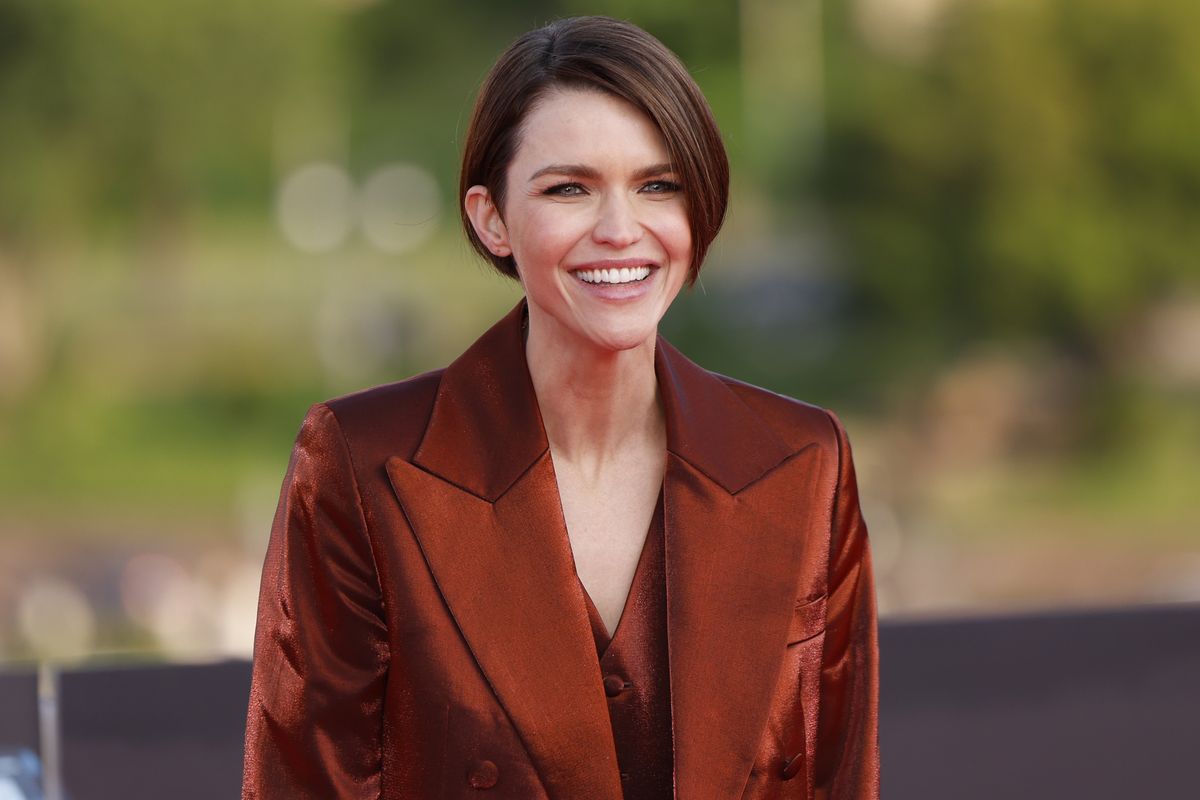 Photo by Vianney Le Caer/Shutterstock
Full Name: Ruby Rose Langenheim
Date of Birth: March 20, 1986
Born: Melbourne, Victoria, Australia
Occupation: Model, actress, television presenter, DJ
Status: Single
Children: 0
---
She's gorgeous, talented, and "Down Under's" darling. A model, actress, and so much more, the remarkable Ruby Rose is a real gem. Whether she's a photographer's muse or busy making movies, Rose always rules. From her unique style to her cool attitude, this Aussie is simply awesome. Here's more to know about Rose and why she's so wildly popular.
Her Start on Screen
She may be best known for her work on Orange is the New Black or her "femme fatale" roles in various action films, but before Rose was introduced to Americans, she was an Australian MTV presenter. From there, the modeling work came rolling in with a great gig as the face of Maybelline along with work for other brands and campaigns. Soon Rose was hosting TV shows like The Project and Australia's Next Top Model.
OITNB
While Rose dipped her toe in the acting pool for a few years prior to becoming something of a household name, Orange is the New Black thrust the actress straight into the spotlight. The series was a hit and Rose's character, Stella Carlin, was a fan favorite. 2015 was her real breakout year and OITNB played a helping hand in Rose's rise to fame.
On the Big Screen
The silver screen is where Rose currently shines. She has starred in The Meg, Pitch Perfect 3, Resident Evil: The Final Chapter, and John Wick: Chapter 2 to name a few of her films. Rose is full of energy and passion, captivating audiences no matter the role. She's especially exciting in action films where her special mix of beauty and brawn is nothing short of spectacular.
Up to "Bat"
Next up for Rose? A gig on the CW as the latest Batwoman. The character is said to "have a passion for social justice and a flair for speaking her mind." Who better to deliver the goods than Rose? She's bold and brave, just like Batwoman. December 2018 is when we'll first see Rose play the part in a highly-anticipated Arrowverse crossover event.

Drop-Dead Gorgeous
Rose is simply ravishing. Her killer looks are hard to miss. She's daring with her style and constantly changes her look, keeping us on our toes. Here are some standout fashion moments a la Rose…
---
Melissa A. Kay is a New York-based writer, editor, and content strategist. Follow her work on Popdust as well as sites including TopDust, Chase Bank, P&G, Understood.org, The Richest, GearBrain, The Journiest, Bella, TrueSelf, Better Homes & Gardens, AMC Daycare, and more.
---
POP⚡DUST | Read More...
Ruby Rose is Kate Kane – AKA Batwoman