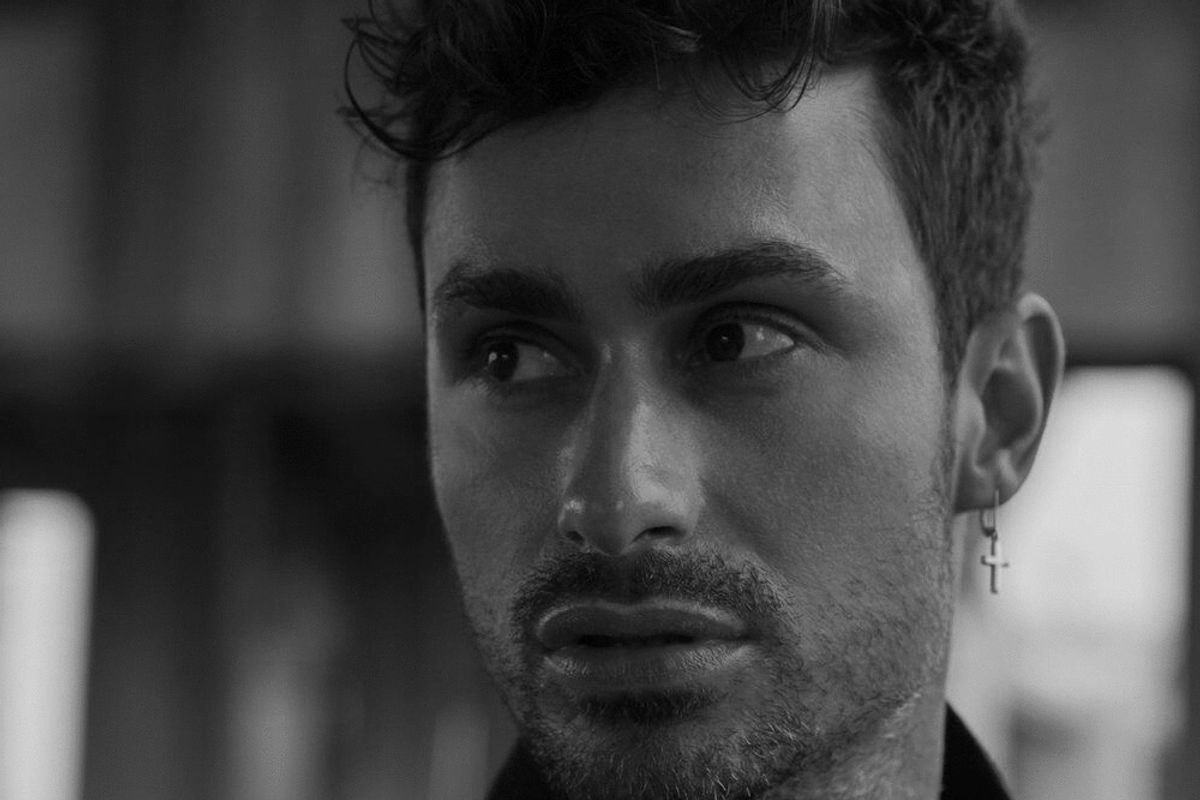 Photo Credit: Allister Ann
C. SHIROCK, aka Chuck Shirock, recently dropped a new music video for his song, "Confess Your Love."
Currently living in Nashville, Shirock is well-known as the founder, frontman, and composer for the band SHIROCK. After going through a bevy of personal changes, the singer opted to re-invent himself. He decided to go solo.
Explaining his decision, Shirock says, "I viewed it as a continuation or an evolution or sorts. It's been incredibly freeing and liberating to chase whatever turns me on...to create without inhibition."
Born in the U.S., the peripatetic Shirock lived in the Philippines and Scotland as a child, and then relocated to Nashville to study music. He's been featured on MTV, NBC, and ABC, as well as performed at festivals in the U.S. and the UK, sharing the stage with Twenty One Pilots, Cage The Elephant, and Manchester Orchestra.
C. SHIROCK - Confess Your Love youtu.be
According to Shirock, "'Confess Your Love' was written about a chance encounter and meeting my partner for the first time in Tulum, Mexico. The song tells the very literal story of our beginning, and captures those first moments of falling in love, and the risk when you open yourself up to someone. The video co-stars a beautiful Mexican model and actress, Nohemí Hermosillo, and is a story about those little moments that can change everything."
"Confess Your Love" opens with a sparkling synth-scape, lustrous gleaming textures, and a measured, pulsing flow. Full of passionate desire, intimacy, and taut vulnerability, the pop-flavored melody builds until it achieves elevated sumptuous hues riding layers of iridescent keyboards.
Shirock's voice, rich and evocative, ranges from mellow melodicism tight with desire to a scrumptious falsetto, intense and focused.
"Confess Your Love" coruscates with brilliant harmonics, urgent devotion, and sublime moods in artful sequence.
---
Randy Radic is a Left Coast author and writer. Author of numerous true crime books written under the pen-name of John Lee Brook. Former music contributor at Huff Post.

---
POP⚡DUST | Read More...

INTERVIEW | Indie-Pop Singer Navakaine Talks Coming-of-Age
Water and Man Release 'Phantasie'