MUSIC
The album reaffirms Curren$y's lyrical consistency, and reminds us of his monumental prowess in 2019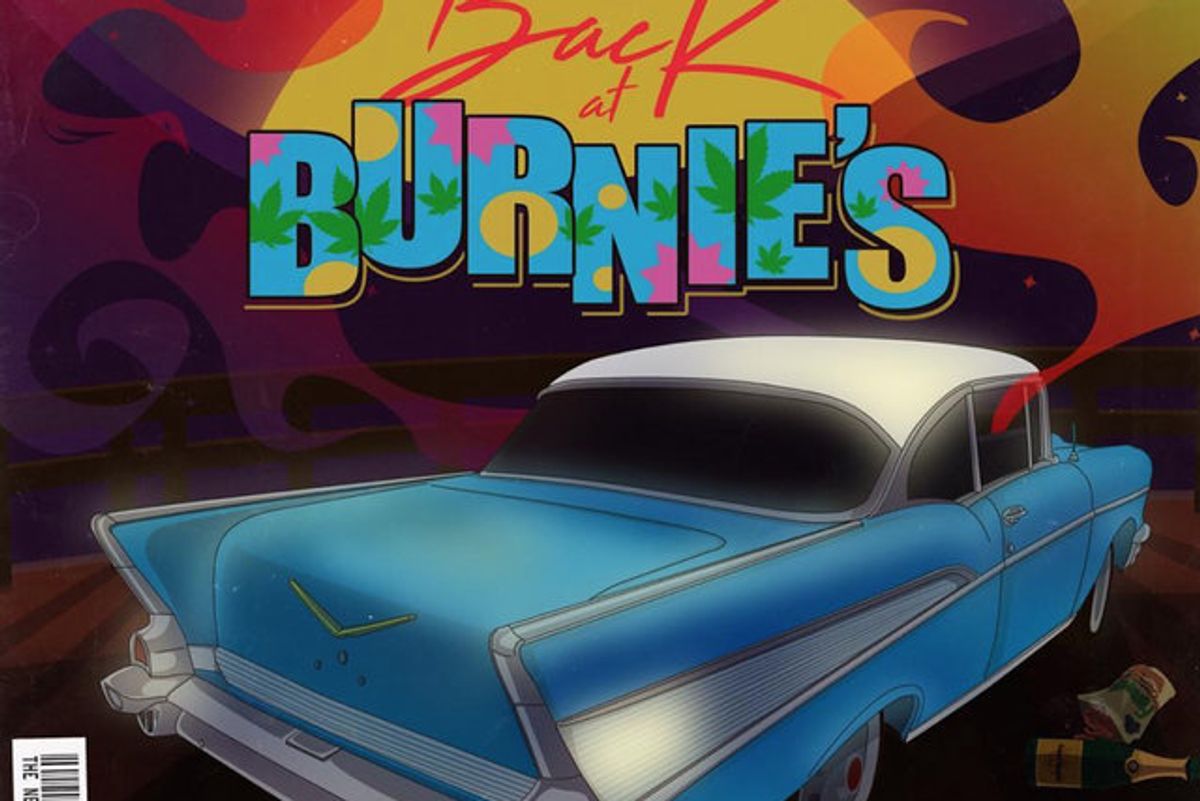 C.J. Wallis
In 2011, Curren$y's album Weekend at Burnie's was one of the dignified emcee's most cohesive projects.
Curren$y - Still feat. Trademark & Young Roddy (Official Video) www.youtube.com
It was still a Curren$y record at its core, with the rapper continuing to exemplify a proficiency in woozy, nonchalant narratives. "Them haters tryna deplete my shine like Venetian blinds," he rhymes, "but son do what the sun do: rise." However, Weekend at Burnie's awoke the mainstream public to the prolific talent of Curren$y. It was the rapper's fifth album and fourth release of 2011. Every single project was critically lauded and slowly chipped away at the presupposition that "Spitta Andretti" was merely a weed rapper. "To focus on [Curren$y's] cannabis appetite is to ignore some of the things that make him one of the more dependable working rappers," wrote Pitchfork.

Over the last decade, the veteran emcee has only ramped up his musical output and workload, even after becoming a parent last year. On Back At Burnie's, the long-awaited sequel and eighth Curren$y outing of 2019, the rapper closes out his decade with a project that is both equanimous and stately. Curren$y sounds right at home, his Hip-Hop anecdotes remaining equivalent to an insouciant shrug. But a lot has changed since 2011, and Curren$y knows that is worth noting. "My first ride in a phantom was with my homie Lil Wayne," Spitta reflects on "All Work." "Now I got one myself, and I'm ridin' in my own lane." 2011's "Money Machine" found Curren$y asking politely to be invited to the party and to "reserve him somewhere" to park, but on 2019's "Money Is a Drug," Curren$y acknowledges that eight years later he can "park his sh*t anywhere." The perks of fame are pedestrian to Spitta, his lucrative lifestyle so normal now that's it's barely worth the commentary. "Pinky rings, diamond chains, just a gang of players having things," he says with composure on "Arrangement."
Curren$y - Money Is A Drug (Audio) www.youtube.com
Spitta Andretti remains as accredited, if not more so, than a majority of today's most elite rappers, but he has adamantly avoided the mainstream spotlight that has shone on a countless number of his friends. But he's forever remained in their confidence, offering his wisdom, collaborative kinship, and car advice whenever they need it. He was one of Cash Money's original members and has worked with everyone from Lil Wayne, Wiz Khalifa, Snoop Dogg, Juicy J, and Rick Ross to Westside Gunn, Freddie Gibbs, and Madeintyo.

Over a decade later, he remains a monumental presence in Hip-Hop, and on Back At Burnie's reminds listeners of his unshakeable authenticity: "I never switched the sauce, been myself from square one." But fret not, as it wouldn't be a Curren$y album without its moments of quirky syntax. "I talked a mermaid out of the water the other day," he flexes on "Nautica." "All on my yacht, we lit up the pot, floated away." Maybe it's lyrical honesty, perhaps it's just intelligent story-telling, but regardless, when Curren$y says it, he always means it.