Humor
A San Francisco designer retold The Original Trilogy in the style of the London Tube Map.
Not many people sit down and watch George Lucas's classic trilogy and then think to themselves: What if this was a public transit map? What if we viewed every destination the various characters encounter on their journey as subway stubs? Luckily, Jacob Berman not only had that thought but spent several weeks acting on it. It should be mentioned that he has made numerous maps in the past, so he clearly sees the world and its culture in terms of cartography.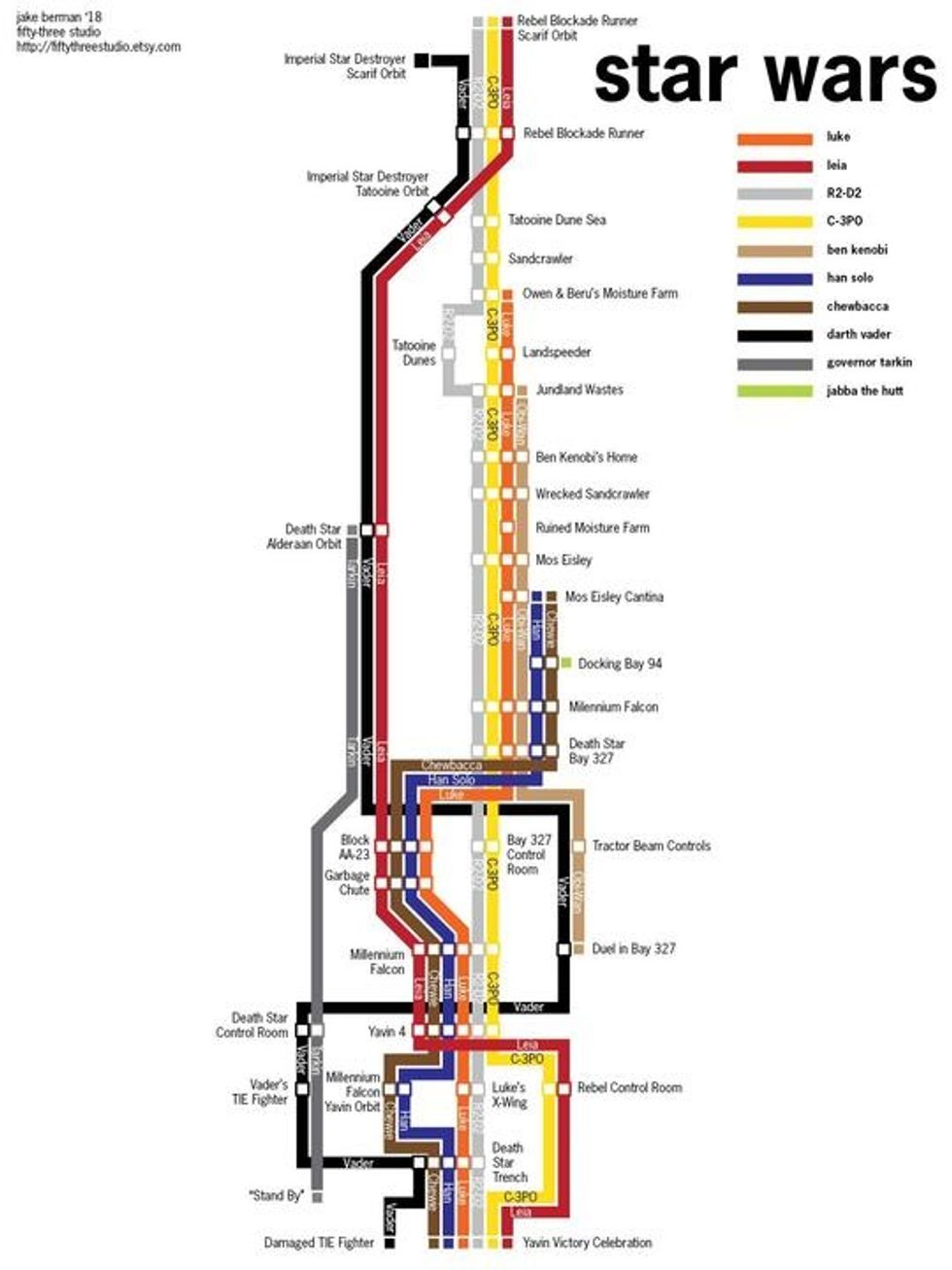 Fifthythreestudio, Jacob Berman
Now, of course there is no better way to incur the rage of internet geeks than by remastering anything Star Wars-related. So Mr. Berman attempted to reduce the rage by posting a drafted version in the place with the most concentrated rage: Reddit.

In his own words, he was "torn apart by people who were quite passionate about the subject." If you want to see a classic Reddit explosion, checkout the whole post here. It has some important facts about the original film, including the fact that "C3-PO was throwing dead Jawas into a fire." I, for one, didn't know that.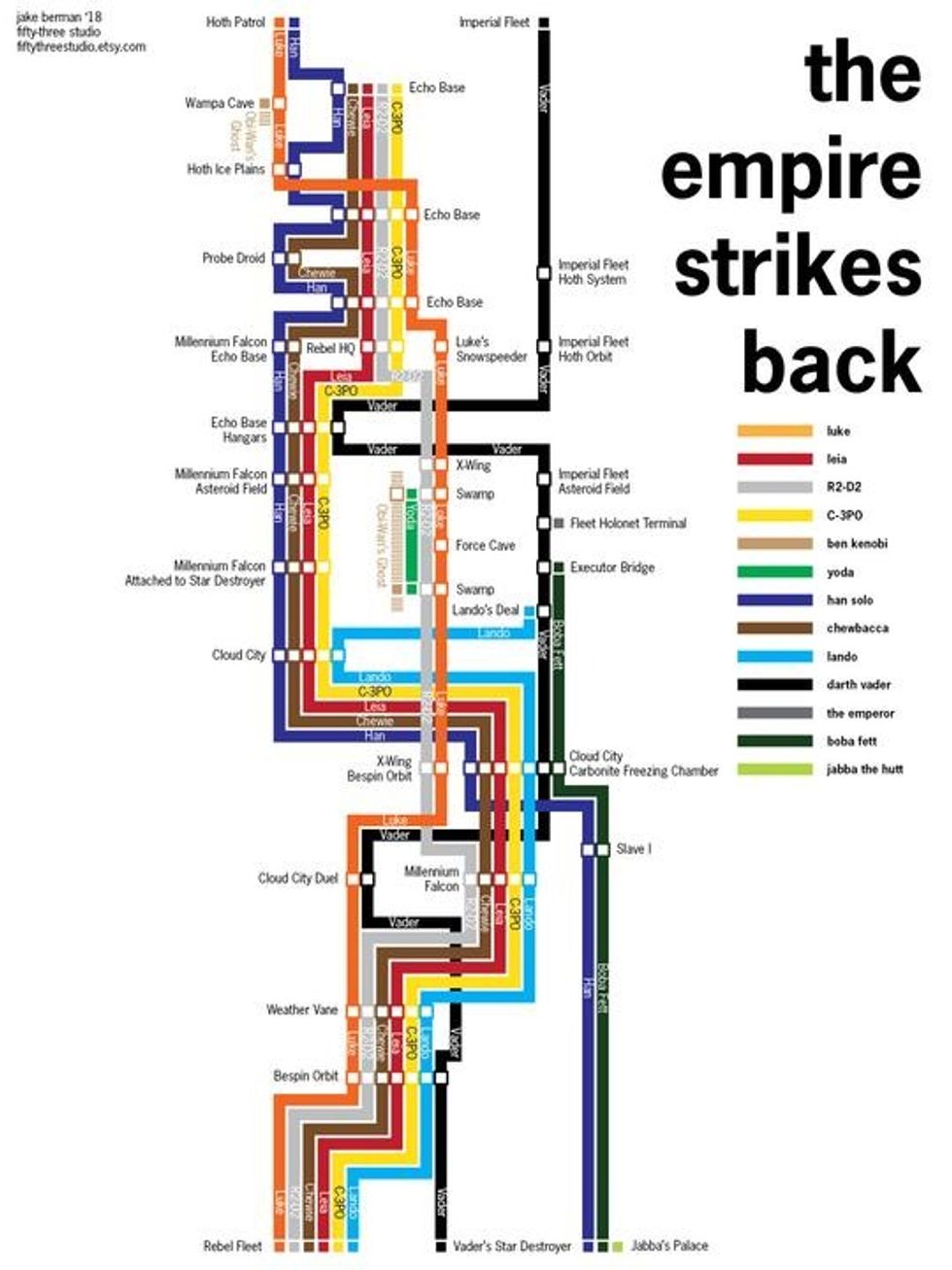 Fifthythreestudio, Jacob Berman
Also, the Reddit post led to some amazingly specific jokes about Star Wars and the New York City Subway system, including parodies of its delays such as, "THIS SAIL BARGE IS CURRENTLY RUNNING EXPRESS. EXPRESS EXPRESS EXPRESS EXPRESS. WE WILL NOT BE MAKING STOPS BETWEEN 59TH STREET-JABBA'S THRONE ROOM AND 125TH STREET-SHUTTLE TYDIRIUM."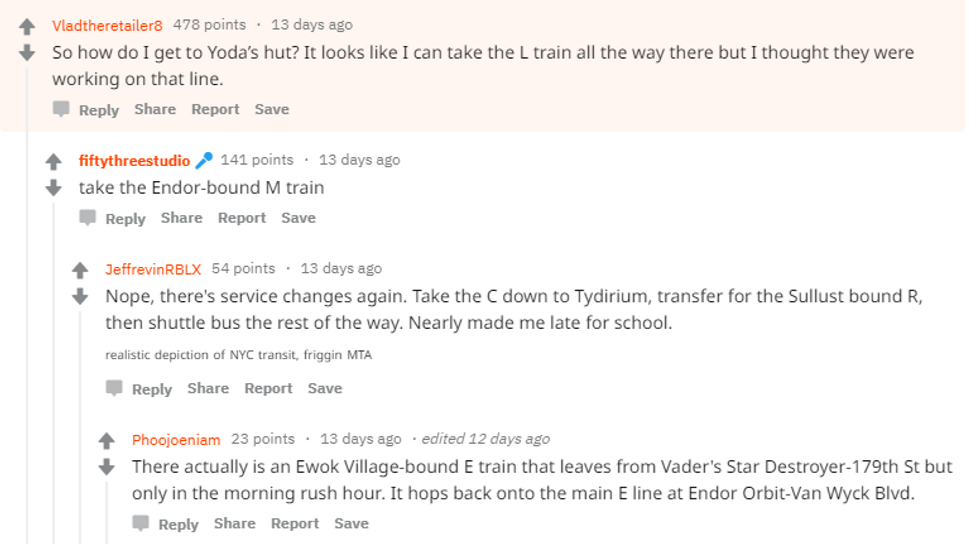 Reddit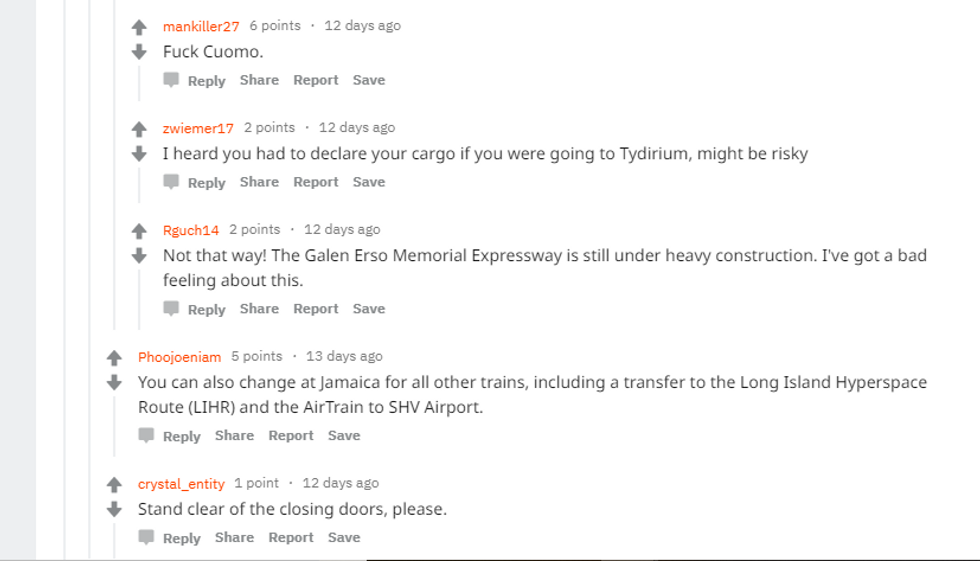 Reddi
Nonetheless, Berman used the exchange as constructive criticism and integrated the helpful feedback into his final products. Check them out and stay tuned to see if he is going to validate the prequels by incorporating them into his next designs! Or, god forbid, see if he draws inspiration from the new films.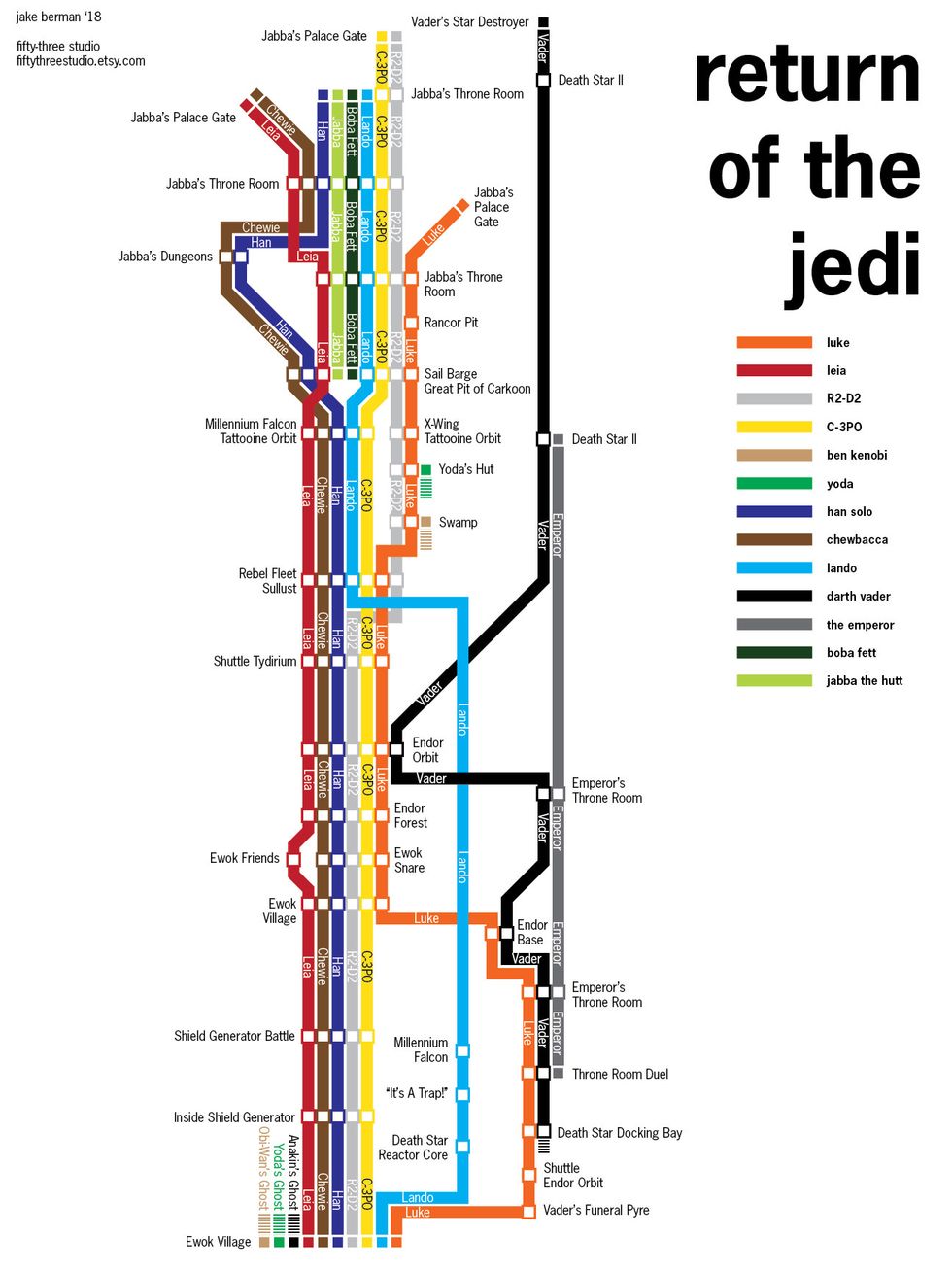 Fiftythreestudio, Jacob Berman
From Your Site Articles
Related Articles Around the Web