FILM
In Seberg, Kristen Stewart portrays film legend Jean Seberg, whose support of the BPP led to a horrific FBI harassment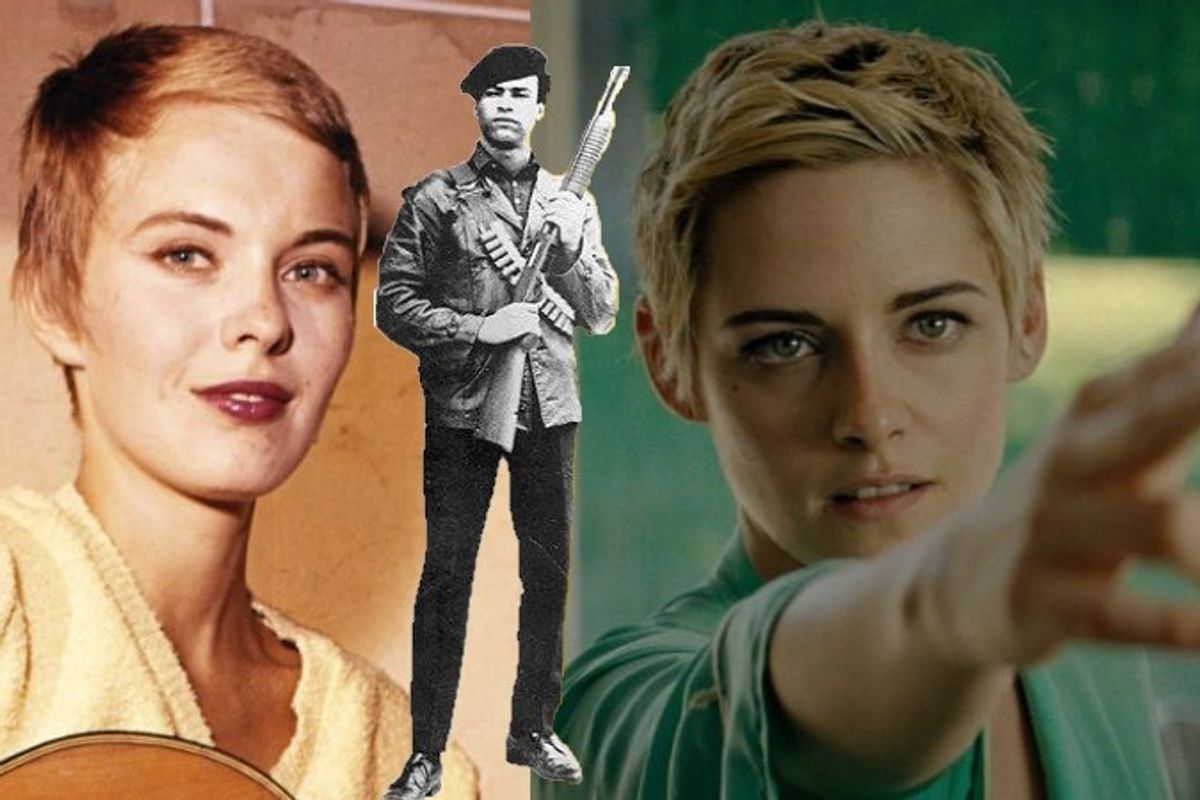 Yahoo
Actress Jean Seberg began her acting career at the age of 18 with a starring role as Joan of Arc in 1957's Saint Joan.
Director Otto Preminger selected her from over 18,000 entrants in a talent search for the role of the teenage martyr—burned at the stake for fighting for her beliefs. Seberg would later earn a reputation in French New Wave cinema as possibly "the best actress in Europe," but by the 1970s Seberg's career would end in much the way it began: martyrdom. Kristen Stewart's new film, Seberg, seeks to tell that story.
Seberg was 40 years old when she disappeared from her home in Paris in August of 1979. It took Parisian authorities more than a week to discover her body decomposing in the backseat of her parked car with a note that read, "Forgive me. I can no longer live with my nerves." Her death was deemed a probable suicide—the proximate cause being a potent mix of barbiturates and alcohol—but many have traced her downfall to events that preceded her disappearance by more than a decade. Events that involved FBI surveillance and a chance meeting with a member of the Black Panther Party.
It was on a flight to Los Angeles in October of 1968 that Jean Seberg first met Hakim Jamal—a prominent member of the Black Power Movement. They were both married, but Seberg was drawn to progressive causes and figures of revolutionary struggle more so than she was constrained by monogamy. She and Jamal began a short-lived love affair that reportedly ended when Jamal's wife placed a phone call to Seberg's father in Iowa. But Seberg's connection to the Black Panthers was already established.

She would go on to provide the movement with thousands of dollars in funding and was even arrested on misdemeanor charges thought to be connected to "running guns" for the BPP—not long after then-California Governor Ronald Reagan passed gun-control legislation that targeted the Panthers' open-carry protests (a style of protest that is now popular among gun rights advocates who hold Reagan in the highest regard). This is how Jean Seberg ended up on the wrong side of the FBI's COINTELPRO operations.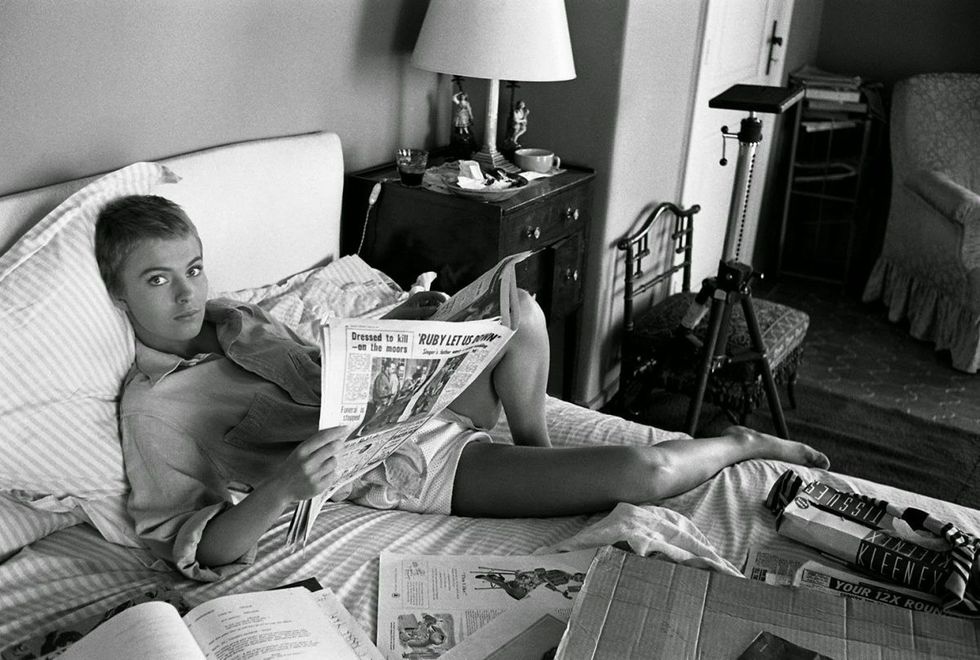 If you're wondering why anyone would make a movie celebrating a woman who supported a violent terrorist organization, you too have been made the victim of the FBI's smear campaign—though not as acutely as Jean Seberg and the Black Panthers. Along with blackmailing Martin Luther King Jr. and encouraging him to kill himself, the FBI under J. Edgar Hoover sought to quash dissent within the American populace by infiltrating "subversive" organizations to promote infighting and discredit their causes. While those subversive groups included the likes of the KKK, they were not limited to that ilk. Hoover's megalomania would direct the FBI COINTELPRO (short for Counter Intelligence Program) against movements supporting feminist, racial justice, environmental, and anti-war causes.

Whatever became of the Black Panther Party's various chapters—as COINTELPRO encouraged internal schisms and violence—it's important to consider how the organization started. Black communities around the country were being neglected and harassed by the institutions that nominally served them. Poverty was destroying families, and the police often did more harm than good in ways that our country continues to reckon with. The Black Panthers set out to serve their communities with both charitable programs and vigilante groups that were intended to provide the benevolent protection that municipal police forces did not. Jean Seberg's first donation to the organization was in support of the Black Panther's free breakfast program.
Not long after the FBI worked with Chicago PD to drug and assassinate prominent BPP member Fred Hampton in his own home, they decided to take down Seberg with a smear campaign intended to "cause her embarrassment and serve to cheapen her image with the public." It was around this time that Seberg stopped being offered serious roles in Hollywood, likely as a result of being secretly blacklisted—along with Jane Fonda and others who supported the BPP. But the truly hateful attack came in 1970 in the form of a story that the FBI managed to get published in Newsweek, claiming that Seberg—who was pregnant at the time—was carrying the child of a Black Panther. This libelous story and negative attention that came with it purportedly caused Seberg so much distress that it triggered premature labor. She gave birth to a tiny daughter who died two days later.
Seberg spent the rest of her life in and out of depressive episodes and under continual surveillance by US intelligence services as she traveled Europe. She was the target of wiretapping, stalking, and burglaries, all at the behest of the US intelligence apparatus. Is it any wonder she had issues with her "nerves?"

Seberg attempted suicide on numerous occasions before her death, though there are circumstances that make her death suspicious. Kristen Stewart's efforts to capture her spirit in Seberg—including shot-for-shot recreations of Seberg's iconic performance in Breathless (1960)—have received praise, while some have criticized the film's treatment of historical events as "superficial." Regardless of the film's success in telling this story, it's important for all of us to maintain a cultural memory of martyrs like Jean Seberg.
We must never forget the lengths that entrenched power will go to in undermining any threat to their position. They will use petty differences and disinformation to turn us against one another. Only in solidarity can we achieve revolutionary change. Seberg, starring Kristen Stewart and directed by Benedict Andrews, is out now in select theaters.