LibertyProject
Make Greta Thunberg Proud: 8 Amazing Digital Earth Day Celebrations
Take action with these online Earth Day events.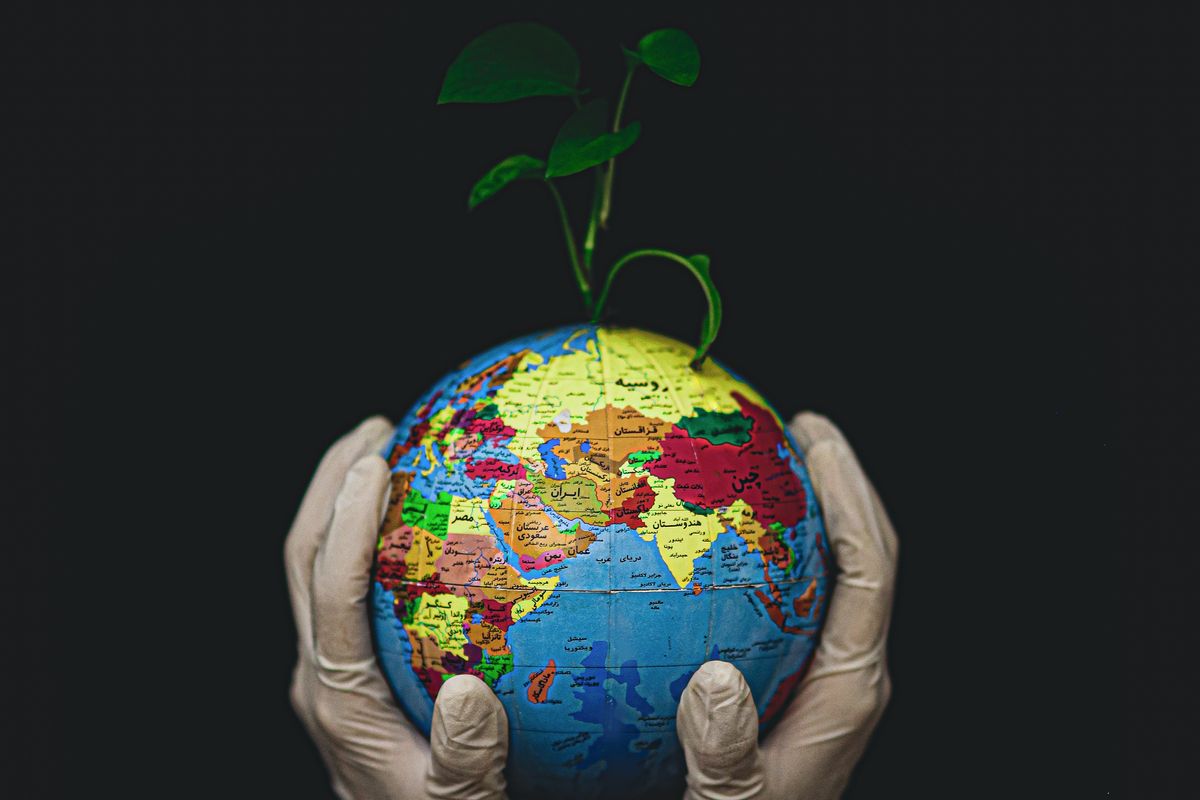 Photo by Fateme Alaie on Unsplash
It's the 50th anniversary of Earth Day.
Before COVID-19 hit, it was supposed to be a day of massive collective in-person action in the fashion of the first Earth Day, which brought 20 million people to the streets and sparked the environmental movement.
---
Today, everyone is inside because of the pandemic, but Earth Day's actions are still taking place—albeit online. Here are a few inspiring, informative, and motivating Earth Day-inspired events that you should know about today.
NYC's Future Coalition has compiled a monstrously large and magnificently informative live-stream that combines beautiful musical performances with raw and illuminating interviews. Participants include Jane Fonda, Al Gore, Joaquin Phoenix, Rachael Ray, Questlove, Alexandria Ocasio-Cortez, and many, many more luminaries, activists, innovators, spiritual thinkers, and beyond. It aims to encourage participants to engage with politics, to vote, strike, and divest for all of our futures.
Watch the livestream at earthdaylive2020.org. You can also easily register to vote on their website, and rally to register your friends to vote by texting "earthvote" to 56525.
On April 22, 23, and 24, Extinction Rebellion NYC, Sunrise Movement NYC, and other partners are hosting a multi-day action dedicated to addressing the big-money backers of climate change.
Wednesday is a digital strike, and the organizations are encouraging people to make protest signs and post them on social media with the hashtag #EarthWeekNYC. Demands include a Green New Deal on the federal level, divestment from fossil fuels and funding for frontline communities on a statewide level, and a Renewable Rikers act in NYC. If you've ever wanted an excuse to bother Joe Biden and Andrew Cuomo, this is it. Blueprints for signs and more information can be found at earthweeknyc.com/strike.
Thursday is focused on the people funding the climate crisis: big money and the fossil fuel industry. On Thursday, April 23 from 8 AM to 10 PM, Extinction Rebellion NYC will host a livestream featuring "individual stories of people suffering as a result of big finance's role in funding the climate and ecological crisis." The organization is also offering actions that everyone can take, such as calling Wall Street CEOs and writing a message to fossil fuel funders Black Rock.
Friday is a day of teaching. You can attend Sunrise Movement's workshop on rent strikes and mutual aid from 6-8PM on Friday night. More information will be available soon.
In honor of Earth Day, Black and Indigenous storytellers and activists and artists will come together to share their wisdom and work. The event takes place on Zoom from 7:30 PM CT on Wednesday and Thursday.
"As we are currently facing pandemics & crises of climate, we must listen to the lessons of our most ancient grand(earth)mother & her sacred melanated, queer, Black, Indigenous, & femme children," the event description reads. "The stories & wisdom we pass on are taught to us intimately through our existence as Her children of different Indigenous nations, cultures, genders, & skin tones. Our art & stories connect us to each other by connecting us to Her & the elements. It is our responsibility to tell Herstory & to protect Her. In doing so, we have to ensure the survival & revitalization of Indigenous lands, knowledges, languages, cultures & peoples everywhere."
RSVP at actionnetwork.org/events/bipocwisdom.
4. Earth Day Live Map
The big boys who own EarthDay.org are running a massive livestream, starting at 9AM on Earth Day. Their website also hosts a map that allows you to check out local events in your area. There's even an app that allows you to send in data about your local environment.
"The enormous challenge — but also the vast opportunities — of action on climate change have distinguished the issue as the most pressing topic for the 50th anniversary," the website reads. "Climate change represents the biggest challenge to the future of humanity and the life-support systems that make our world habitable."
earthdaynetwork - Twitch
5. EarthX2020 and National Geographic
EarthX2020 and National Geographic are hosting a multi-day festival dedicated to exploring the crossroads between environmental action and tech. Explore live events here.
House of Yes might be shut down—but they're offering plenty of programming designed especially for Earth Week! Wednesday is a special Earth Day Live broadcast (12-6PM), and Thursday, Friday and Saturday will see Earth Love Week take to the airwaves (12-6PM daily).
"Earth Week is a celebration of creation and a creative collaboration between artists, musicians, climate experts, ocean conservationists, sustainable fashionistas and more - all for the cause of saving our home planet!" their website reads. "Explore virtual art installations, educational panels, uplifting soundscapes, dance party empowerment, and environmental initiatives designed to inspire you to change the world."
Members include the Broadway Green Alliance, Sunrise Movement, and more. Donations go to Oceanic Global. Tickets available here.
This Friday, the organization inspired by Greta Thunberg's Fridays for Future strikes will host a 24-hour livestream dedicated to sharing stories and spreading information about climate science and action.
"This will be a day of global unity, where Fridays For Future groups in as many different countries as possible will get to share their experiences, how the climate crisis has impacted their communities and what change they want to see," their website reads.
Watch it here.
On Saturday, April 25, from 1-4PM ET, Citizens' Climate Lobby will have their own Earth Day celebration. Christian climate scientist Katherine Hayhoe will be the keynote speaker, and there will be several breakout rooms dedicated to training prospective and experienced climate activists. Workshops include "Climate Advocate Training" and "Climate Organizing During the Pandemic."
"As a pandemic upends our world, it reminds us of what really matters: the health and safety of our families and our loved ones, our communities and countries. Join Katharine as she connects the dots between our health and the health of our planet, and explains how burning fossil fuels and climate change threaten them both," the website reads.
Register here.