New Releases
MILCK's new single "If I Ruled the World" paints a picture of a world where everyone has affordable health insurance and fast WiFi.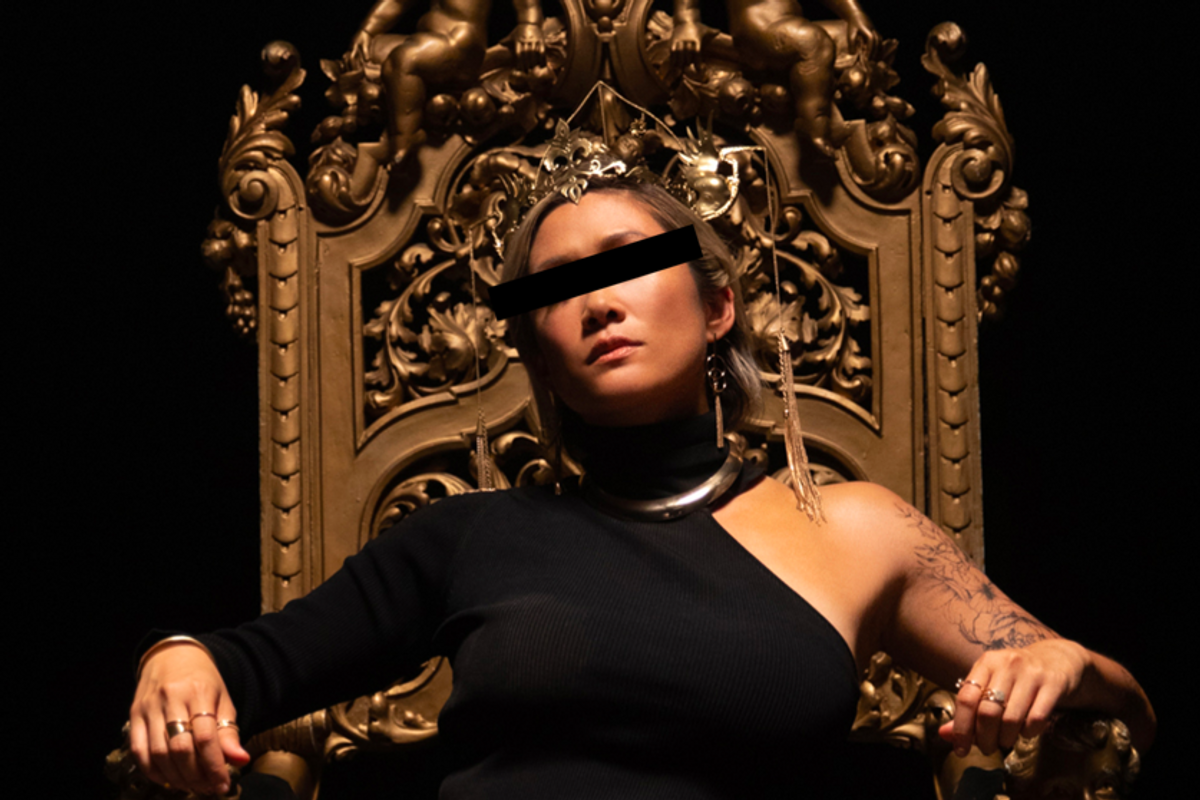 In 2016, MILCK became one of the leading voices of the burgeoning anti-Trump resistance movement with her rawly emotional power ballad "Quiet," which went viral after she performed it at the first Women's March.
Now, with the next presidential election approaching, and with nearly four years of Trump down and four more looming, MILCK is still making good on her promise to sing out. But over these past few years, she hasn't been beaten down or fallen prey to anger, frustration, or apocalyptic foreboding. Instead, her newest single protests reality by offering a vision of a new world.

"If I Ruled the World" is about what would happen if the woman known as Connie Lim was allowed to shape the future. "In my journey since 'Quiet,' I have found that focusing on the world we want is far more powerful than focusing on what we don't want," she said. "Activism doesn't always have to be arduous. We can find joy within our fight. It's my vision for a better world."
The song's lyrics paint an optimistic picture. If MILCK was in charge, everyone would recycle, the WiFi would be faster, and women wouldn't judge themselves based on their weight. If she ruled the world, nobody would be slammed with huge bills from doctor's visits, and "instead of feeding fear, we'd be feeding half the planet." If Milck ruled the world, schoolkids would have days full of music and trips to the ocean and workdays would include naps and "age would be a source of pride."
The song is MILCK's first single off her forthcoming EP, Into Gold, which is about "the journey of a woman leaving a safe relationship in search of her authentic place in the world." While she seems to be in a better place now, Lim has been open about her struggles with domestic violence, depression, and anorexia. Those forces made their way into "I Can't Keep Quiet," in which MILCK's voice cracked and trembled with quiet strength. Now, having grown into a star, her voice has grown along with her, and she reaches new heights on "If I Ruled the World."
The whole song emphasizes belief that change—both personal and political—is possible. Four years after she broke through, MILCK officially has made good on her promise to speak out. Instead of keeping quiet, she's kept blooming, dreaming of possibility, casting love out into the void. "If I Ruled the World" is a sweet, optimistic vision of systemic change—but what else has ever actually changed the world? It's an ambitious vision, but MILCK has one clear message for us: It's achievable if we fight for it together.
Listen to "If I Ruled the World" here:
MILCK's forthcoming EP, Into Gold, is out February 21st.

Related Articles Around the Web