MUSIC
The indie beach rock group delights fans with California vibes in their new EP.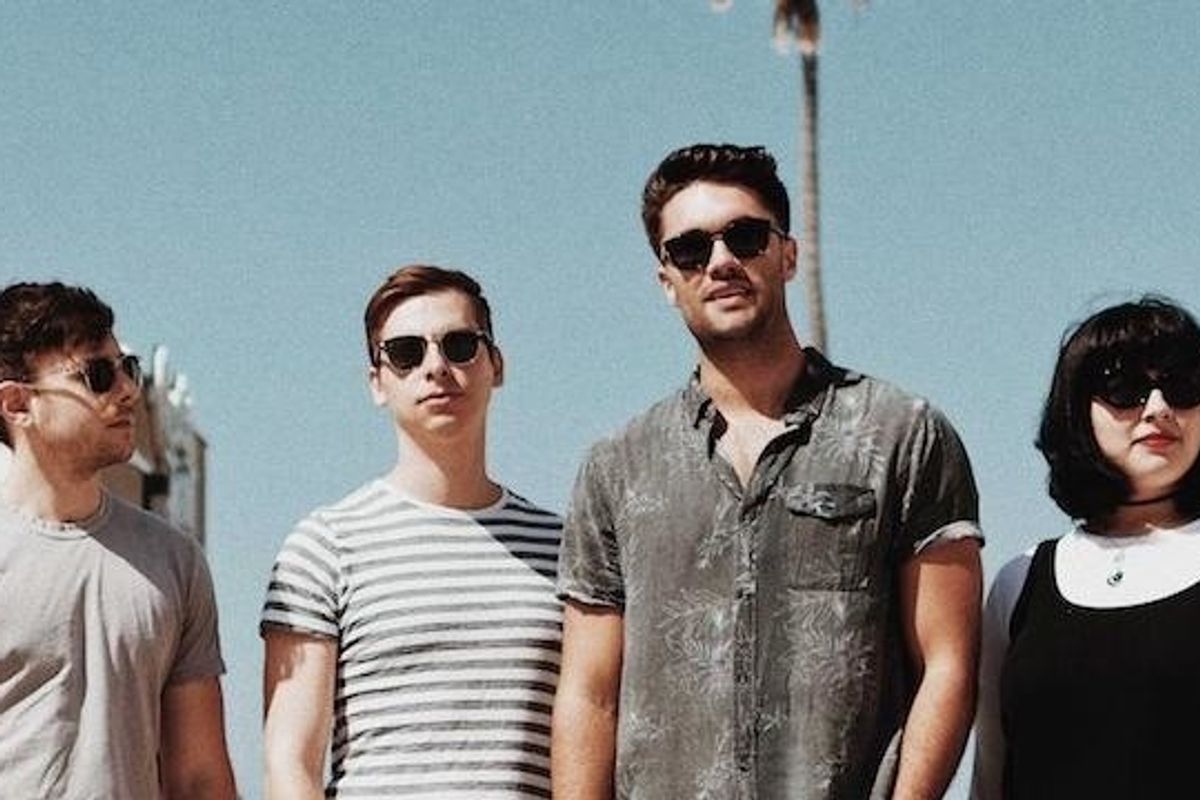 The indie surf-rock quartet, Elovay, just released a brand new EP called Sort It Out that has already garnered major attention.
The 5-track release is a result of the group teaming up with Grammy nominated producer Billy Mohler (Lady Gaga, Kelly Clarkson, Awolnation, Macy Gray, Liz Phair) to give Elovay fans a rhythmic, indie-rock masterpiece.
The record is bursting with sun-soaked, beachy California twang that'll make you feel like summer is just starting to heat up. The ultra-cool music video features the band cruising west coast streets in a top down convertible, wearing shades. It perfectly captures the spirit of the laid-back song.
ELOVAY - Sort It Out (Official Music Video)www.youtube.com
The band's first single "Sort It Out" quickly got picked up by Spotify's "Fresh Finds" playlist, and the music video has proved to be a hit on MTV in Australia and New Zealand. At the release of "Say Anything," Live Nation's "Ones To Watch" premiered the music video. If you want even more Elovay in your life, head to Taco Bell next time you're craving a nacho supreme, and you may just hear "Sort it Out," since it's currently playing in 5,600 Taco Bell locations.

With this catchy tune, you'll be feeling summer vibes even as the leaves change!
Follow @elovaymusic on Instagram for updates on the band!
POP⚡DUST | Read More…
BOX OFFICE BREAKDOWN | It is About to Get Filthy Rich
R.I.P Moviepass pt. II: an Update
READY TO POP | Henley, The Dill & More Wear a Wild-Child Heart on Their Sleeve