Frontpage Popular News
Bad Day To Be An Influencer - How Tarte And False Eyelashes Made Headlines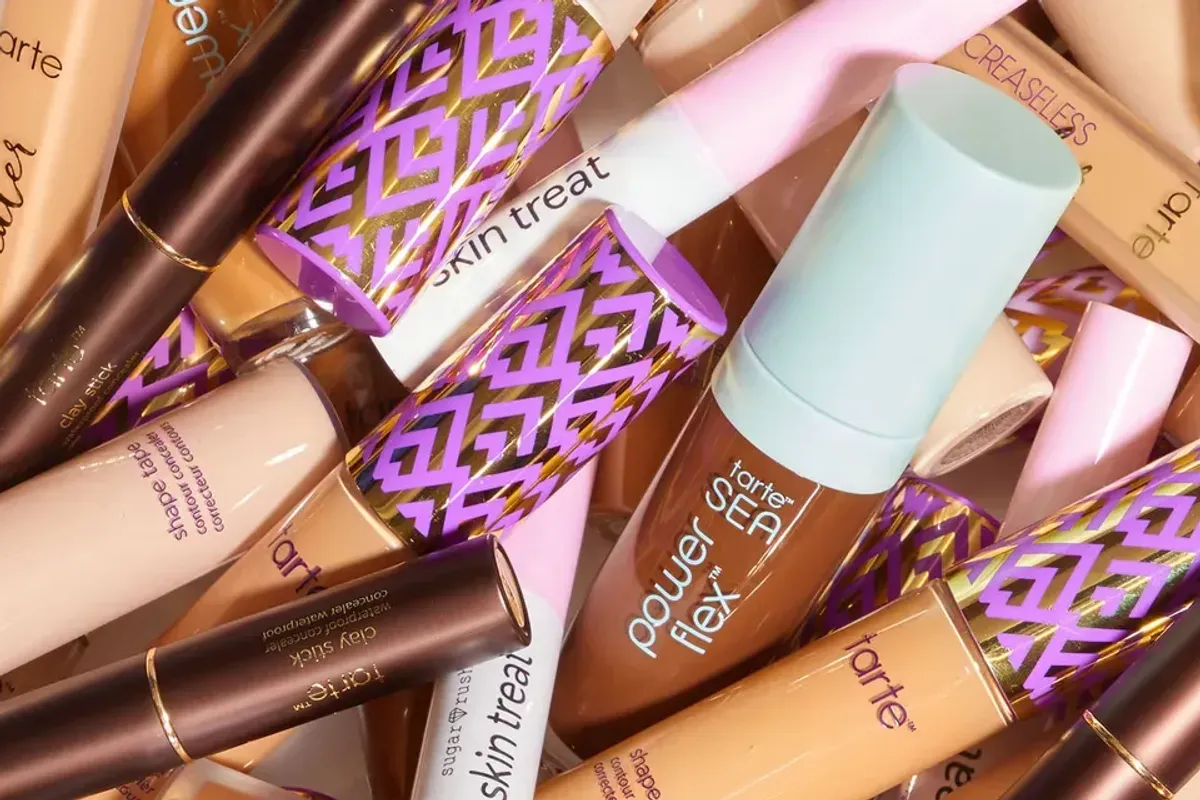 Tarte
We entered 2023 fully under the grip of influencers. Names like Alix Earle and Monet McMichael perch in front of their ring lights and we eat up every bit of info about each and every product they use in their makeup routine. In fact, not only are people in love with these influencers, but every product they mention typically leads to nationwide sellouts.
---
The power of the influencer is not by accident. While social media apps like the ever-powerful titan TikTok are known for their algorithm that show you specific posts based on your interests, this also means a lot of advertising goes on behind the scenes. You may be watching a full minute long video that is essentially a paid-for ad by a brand.
And brands will spare no expense to convince you their product does the impossible. Whether that be longer lashes (more on that later) or a golden bronze sunless tan, there's a constant stream of videos with an overjoyed, overpaid influencer who "has stumbled across the product to change your life." And we all believe it.
But as time goes on and TikTok influences us to the extreme, people have begun to find flaws in influencer marketing.
The glass has shattered on the influencer mirage. Consumers have seen them using hair extensions when promoting hairspray, false lashes to accompany a miracle mascara, or using a completely different product and acting like it was another.
Let's just say there's been some drama within the beauty industry – so much so that Jeffree Star has risen from YouTube's ashes and come back to honestly review makeup. Again, not on my 2023 bingo card.
So, if you've missed the drama, or want to know who you can trust, trust me - a random girl on the internet who has too much time on her hands and no beauty endorsements to date!
The Tarte Dubai Trip 
In January, Tarte organized a trip for 29 influencers and their plus ones to travel to Dubai and use/post about their products. And I mean, who would say no to this? You and your favorite person get to go to DUBAI and mess around for free? Sign me up.
But the cracks eventually started to show which was all displayed in a TikTok by Barstool's Jack McGuire. For one, Tarte sent every influencer to Dubai first class on Emirates Airline, where one ticket alone costs around $22,000 (multiply that by two for their plus ones). So $255,000 alone on plane tickets.
And then there's the stay in villas at the Ritz Carlton Dubai. Which are so expensive you can't even find pricing online. Not to mention the money they had to pay each influencer to post their products and show up – Alix Earle charges $70,000 per post alone.
So how can a brand built "on credit cards and a dream" afford such a luxury marketing ploy? It's suspicious and tone deaf in a world where people can barely afford the rising cost of $7 eggs. When the influencers were barely posting about Tarte products themselves, the jokes began to write themselves.
The whole event showed how out of touch Tarte may be with their consumers. While the company refutes all allegations and "conspiracy theories," I'm not sold. And besides the viral Juicy Lip Balm, I rarely see any of their products in anyone's daily routine anymore.
The Mikayla-L'Oréal Drama
So things were touchy with the influencer world in the wake of the Tarte Dubai trip. But beauty guru Mikayla Nogueria, known for her bubbly makeup reviews and selling out products, reviewed L'Oreal's new Telescopic mascara. She was seemingly baffled by the amazing results, and so were viewers…for different reasons.
Quicker than you can say "Dubai," fans took notice of how it appears Mikayla put extensions on midway through the video to make her lashes look fuller.
There have been witch hunts accusing brands like Makeup By Mario of using the beauty filter when debuting his foundation. No one knows who to trust anymore.
As previously mentioned, Jeffree Star has come back out of beauty review retirement to restore the public's faith in beauty guru humanity. Times have gotten so dark that we're actually unaware of what works and what's a paid advertisement.
Which Brands Aren't Scams? 
While things may look bleak, luckily I've tried just about every brand of makeup under the influencer sun. Give these influencers their Oscar because I truly believe that they love these products every time. But things aren't always as they seem.
I've gotten patchy foundations, terrible formulas, and cute packaging over quality products. I know a thing or two about being scorned. However, there are a few brands that I will trust every single time, with or without the influencer stamp of approval.
Right now, the trend is "de-influencing" products that garnered hype on TikTok for no reason. To save you the blood, sweat, and tears, here are some makeup brands that influencers actually got right: