Since Tom Petty's death nearly a year ago, fans have been waiting to see what his estate would release from the vault.
After a mysterious countdown clock took over Petty's website this week, they revealed that his Heartbreaker bandmates (Mike Campbell and Bentmont Tench) and family (wife Dana and daughter Adria Petty) have put together a large box set titled American Treasure available for preorder now.
This new anthology, which makes up six vinyl records or four CDs, has music that spans the entirety of his forty-year career, including previously unreleased songs. Mixed in with old beloved album tracks are live versions, alternate studio recordings, and songs that have never been heard by anyone outside the "Clubhouse," as the Heartbreakers used to call Petty's home recording studio.
As a glimpse into what we can expect to get from American Treasure, they released the previously unheard single "Keep A Little Soul," from the Long After Dark sessions. As fans collectively held their breath around the world, we were all able to breathe a sigh of relief. It's great. It's more than great. It's perfect. It's got a catchy hook, subtly meaningful lyrics, and a melody that makes you want to roll your windows down and turn the dial up. It's classic Petty.
The selection of this song as the first musical tribute to Petty's legacy shows what kind of legacy his family wants for him. Throughout his career, his songs and his own actions have framed him as both as a lover and a fighter. He was a romantic, in his relationships and in his view of justice. He wanted fairness. He wanted to be understood. He wanted, essentially, what all of us want. "Keep A Little Soul" manages to touch on all these things.

As the title would suggest, he reminds us of the importance of staying true to yourself. "Don't be afraid to live what you believe." He reminds us of the importance of staying true to each other. "Don't be afraid to depend on me." But the undercurrent to all of the existential crises of the human condition that Petty tackles is this: don't forget to have a little fun. "It doesn't matter." This song, and accompanying the music video are essentially telling us, his fans, "Live the life you want; I certainly did."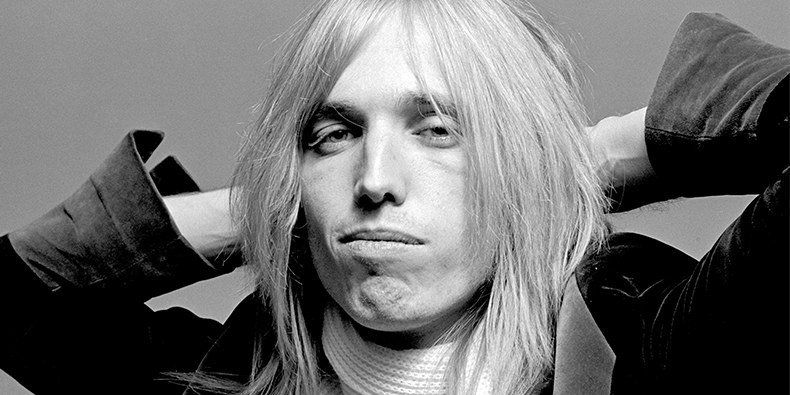 Pitchfork
While you can see Petty's dedication and commitment to music in the video, through endless touring and performing, what really shines through is Petty's joy. It's the way he is onstage. It's not just his devotion to music, or that he's so good at making it. It's his utter unbridled love for a shaking out good lyrics to a jam up beat. He's goofing around, he's laughing, he's giving it everything he's got. And he's soaking up every minute of it, collapsing on his back in victory and exhaustion when it's over.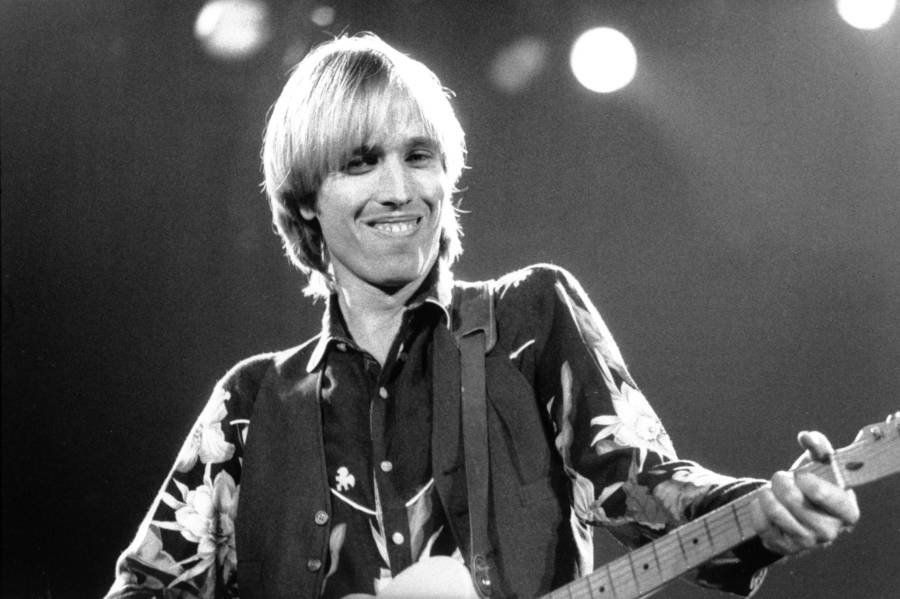 Young Tom Petty
This is the legacy his family is crafting for him. Was his music great? Of course. But here is a man whose art is telling you to be authentic, stand up for yourself, and go after what you want. Don't forget to have a little fun, and it'll be OK.
As the song fades out and the video ends, there is one small image of him engulfed in black. As he backs away from the stage, giving us a humble wave, you can hear him say, "That was fun." Yeah, man, it really was.
---
Darianne Schramm is a lover of philosophy, rock and roll, and Los Angeles.
---
POP⚡DUST | Read More...
Tom Petty's passing was more than just a heart break. It was Cardiac Arrest.
RELEASE RADAR | Premiere from The Phat Lady Sings
Lauren Marsh Wants to Take You With Her
---