New Releases
Swift transforms into the most manly of men for her new self-directed video.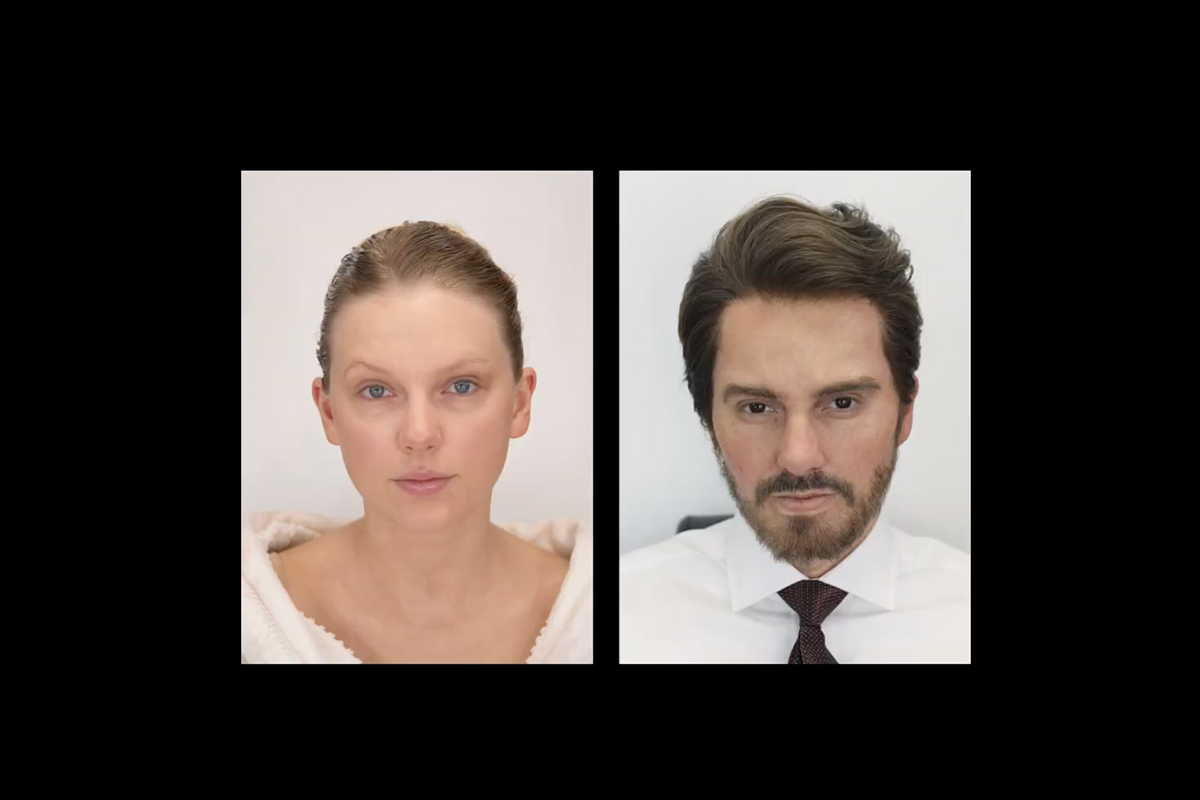 Throughout her many years spent in the public eye, Taylor Swift has faced unimaginable scrutiny over both her professional and personal lives.
But the 30-year-old pop star is still chugging along, having released her seventh studio album, Lover, last year to generally favorable reviews. On one of the record's highlights, "The Man," Swift ponders how she might be perceived and spoken about if she were a man. To help bring that vision to life, she was made over into Tyler Swift—yes, that's really her in prosthetics—to play a macho, manspreading dude in the new music video for "The Man," which she directed herself.
Swift is a known fan of subtle references in her material, and "The Man" comes full with a basket of Easter eggs. Here are just a few that we caught—knowing her, there are likely many more hidden in there.
On the Court
At the 2018 U.S. Open, in which Japanese upstart Naomi Osaka won a surprise victory over Serena Williams, umpire Carlos Ramos called three code violations against Williams: coaching, racket abuse, and verbal abuse. Williams called Ramos a thief and asked the referee: "Because I'm a woman, you're going to take this from me?" It spurred a nationwide conversation about how women, particularly black women, are treated in sports. In the video, Tyler plays in a tennis match, during which he smashes his racket on the ground, flips off the umpire, and pelts tennis balls in anger. (Fun fact: Swift's father, Scott, plays the umpire).