If you've been too busy catching up on the current, excellent season of The Good Place in preparation for tonight's finale, you may have missed some of this week's TV news. Don't worry. Like Good Janet, we can handle that for you.

Jane Has a Bun in the Oven
The CW announced on Wednesday that pilot orders are officially in for both Jane the Virgin and Riverdale spin-offs. Jane's new offspring will be titled Jane the Novella and will be an anthology series in which each season is based on one of the eponymous character's novels. Current writer Valentina Garza is set to write and executive produce, with Gina Rodriguez and Virgin creator Jennie Urman-Snydor attached in producer roles. Katy Keene, a spin-off of the hugely popular Riverdale, will follow other Archie Comics characters as they pursue their dreams in New York City. It's safe to assume that those dreams include Broadway—or at least some singing in the subway—as the show is billed as a "musical dramedy."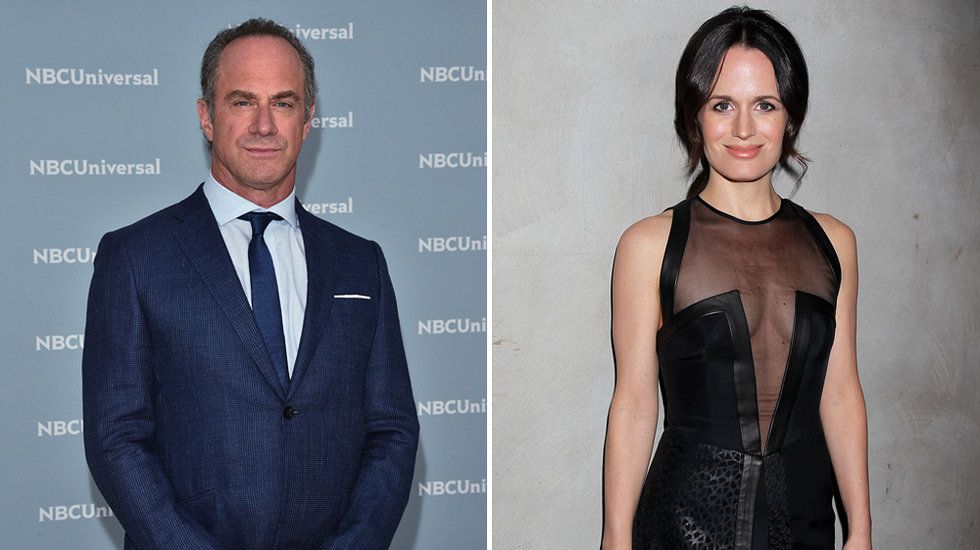 Variety
Guess Who's Coming to Gilead

Step aside, June and Nick. Move over, Fred and Serena Joy. Say goodbye, teen couple that was drowned in a high school swimming pool. Gilead is getting a new power couple: Christopher Meloni (Law & Order: SVU, Wet Hot American Summer) and Elizabeth Reaser (Twilight, The Haunting of Hill House) will be joining season three of The Handmaid's Tale as Commander and Mrs. Winslow, who mentor the Waterfords, according to Variety. The series returns later this year on Hulu. Blessed be the new cast members.
Baby Shark Dance | Sing and Dance! | Animal Songs | PINKFONG Songs for Children www.youtube.com
"Baby Shark" is Getting a TV Series (Doo Doo Doo Doo Doo Doo)

This news came out last week, but we're only now getting it out of our heads. Pinkfong, the Seoul-based educational media company responsible for the insanely catchy viral children's song is bringing even more earworms to the US (and exasperated parents) with more short videos, a cartoon series, and a musical on Netflix, according to Bloomberg.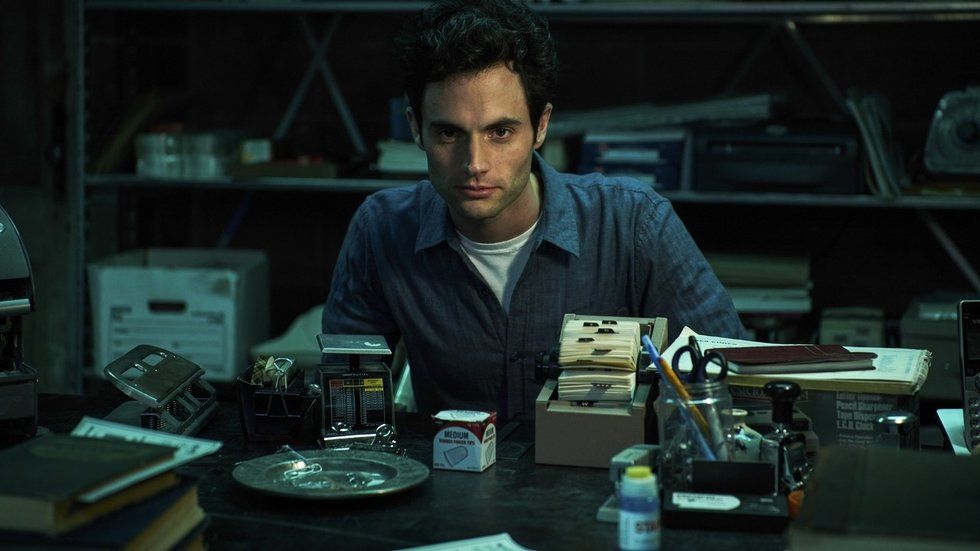 Lifetime
Penn Badgley is Scared for his You fans
Penn Badgley continues his media tour this week, which is part promotional tour for the release of his Lifetime series You on Netflix, part trying to explain to viewers that his character is a monster.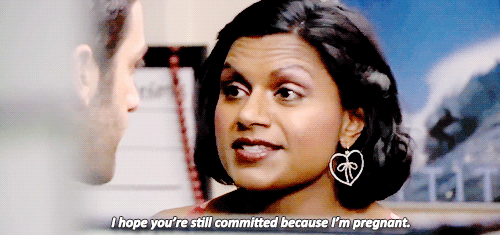 And, Finally, RIP Ryan
Mindy Kaling, who is currently in Sundance for the premiere of her film Late Night told Variety what she thinks her Office character, Kelly Kapoor, would be up to now: "There's not an insignificant part of me that thinks that Kelly might be in jail," she said. "I don't want to say that she murdered Ryan, but, like, I'm also not convinced that he's still alive in the world of The Office."
---
Rebecca Linde is a writer and cultural critic in NYC. She tweets about pop culture and television @rklinde.
---
POP⚡ DUST | Read More…
Vampire Weekend Releases Two New Tracks
Weezer's Teal Album is Something, I Guess