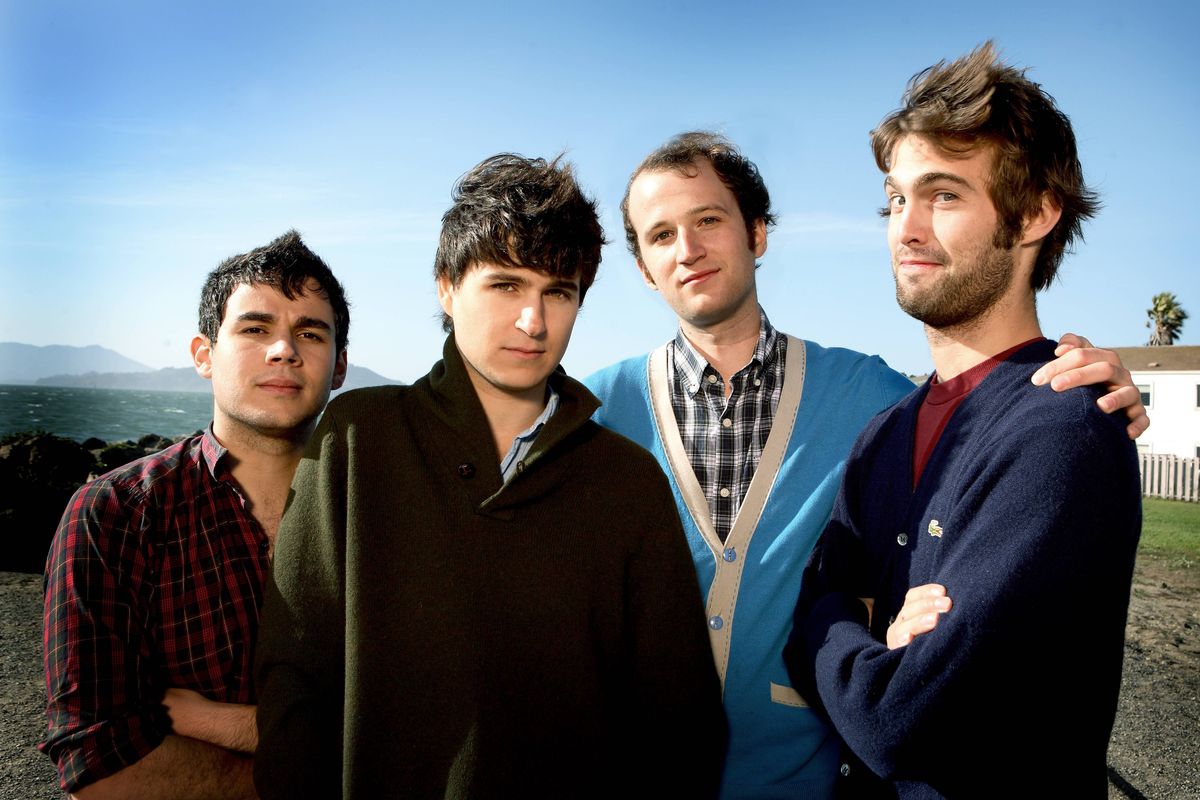 Rolling Stone
In the same way that a vampire's bite would leave you with two holes in your neck, Vampire Weekend has released not one, but two new tracks.
"Harmony Hall" and "2021" mark the first new tracks from Vampire Weekend since their 2013 album Modern Vampires of the City, and the first ever tracks without original band member/producer/songwriter Rostam Batmanglij.
Both songs are very good and very different, which bodes well for their upcoming album, Father of the Bride.
Vampire Weekend - Harmony Hall (Official Audio)www.youtube.com
"Harmony Hall" has a light, upbeat vibe with the kind of acoustic guitar strumming that wouldn't seem out of place in a Grateful Dead album. This stands in stark contrast to Ezra Koenig's introspective lyrics, dissecting the influence of money, power, and anger : "Anger wants a voice/Voices wanna sing/Singers harmonize/Till they can't hear anything." The result is a catchy, listenable tune that deepens upon subsequent listens.

"2021," on the other hand, is more ambient and dissonant, sampling Yellow Magic Orchestra's Haruomi Hosono. It's especially jarring to hear after "Harmony Hall," so it will be interesting to see where both songs are ultimately placed on the 18-track album.
Vampire Weekend - 2021 (Official Audio)www.youtube.com
The release date for Father of the Bride is still unknown, but it's expected to come out later this year with four more songs releasing beforehand.
In the meantime, check out the official videos featuring up-close nature footage. For whatever reason, watching a treefrog blink to 2021 somehow enhances the experience.
---
Dan Kahan is a writer & screenwriter from Brooklyn, usually rocking a man bun. Find more at dankahanwriter.com
---
POP⚡DUST | Read More...

Red Band Trailer for 'The Beach Bum' Looks Pretty Lit
The 'Sorry to Bother You' Oscar Snub Is a Fucking Travesty