Rising Star
INTERVIEW | D.C.'s latest contribution to R&B and soul bears his on debut release.
D.C.-based artist/songwriter Mannywellz is well on his way to being one of the most sought-after talents in music. The Nigerian born troubadour is already building an impressive catalog of music and has had experience rocking packed houses while on tour with fellow Nigerian crooner Jidenna. His singles "Wrong Place" & "Watermelon" (which he just released a video for) are sonic gems and commercial successes accumulating millions of plays on various streaming platforms. Mannywellz has used this momentum and experience to his advantage to craft and release his debut EP "SoulFro". The 7 song self-produced project is an eclectic fusion of soul, pop, and afrobeat that'll satiate any music connoisseur's pallet. In a short week of its release, "SoulFro" reached number 4 on the iTunes R&B charts. We sat down with Mannywellz to get more in-depth into the mind of the man behind the soul.
Deascent: Tell us the meaning behind the title of your EP "SoulFro".
Mannywellz: "SoulFro" is music from the soul with Afro elements. It's more so a style of music that allows me to merge various genres from Hip-Hop to Soul to R&B to Folk to Trap and Pop or whatever genre I want to touch. Also, whatever genre I do touch always has "SoulFro in it.
D: How do you feel about the Nigerian influence in today's popular music and the success that Nigerian artists have seen in the American market?
M: I love it! I like how a bunch of us are moving in different spaces creatively, musically, and when it comes to business. I like seeing collaborations between us. I also have/love relationship with people's opinions & perceptions of the sound. I love it because the music has reached the masses but I hate the confusion it's caused. It also falls on people not wanting to do their research and dig deep. People just see things from the surface. They mistake the sound for being "Caribbean" but it's Afro AND African. No one wants to pick up that first layer and look up where the influences are coming from. But, it's cool! I'm not hating it and saying "No, it's not Afro so I don't like it". I like all types of sounds that come from these various artists whether they're African or not.
WATCH | "Watermelon"
D: What was the initial reception from not only you fans but some of your colleagues when they 1st heard the project?
M: They were shocked, but in a good way. I'm the type of person that break rules and I can back up what I say I'm going to do. When I fused so many various sounds together people were like "Woah, this is amazing". People didn't know what to call it or classify it as. Prior to uploading the project, I didn't know what (genre) to upload it under. You have to pick whether it's R&B soul, World Music, or Afro. I just told my management to do whatever (laughs), but the reception was great and people loved it. We're having a home show coming and I'm excited to see people's faces. Everyone has a favorite (song). All 7 tracks fit differently with different people. That's why I created the project because I wanted each song to speak to different demographics.
D: How important do you think culture representation of people of color is in today's society when it comes to entertainment?
M: It's super important! Entertainers are a source of education. I know a bunch of kids who only go to school and don't do their own research to educate themselves about anything. But, they listen to music and follow entertainers. I think it's very important for creators and creatives to hold themselves accountable to make sure they represent whatever they stand for properly. I think it's important that people represent the culture properly because we're all educators of some sort.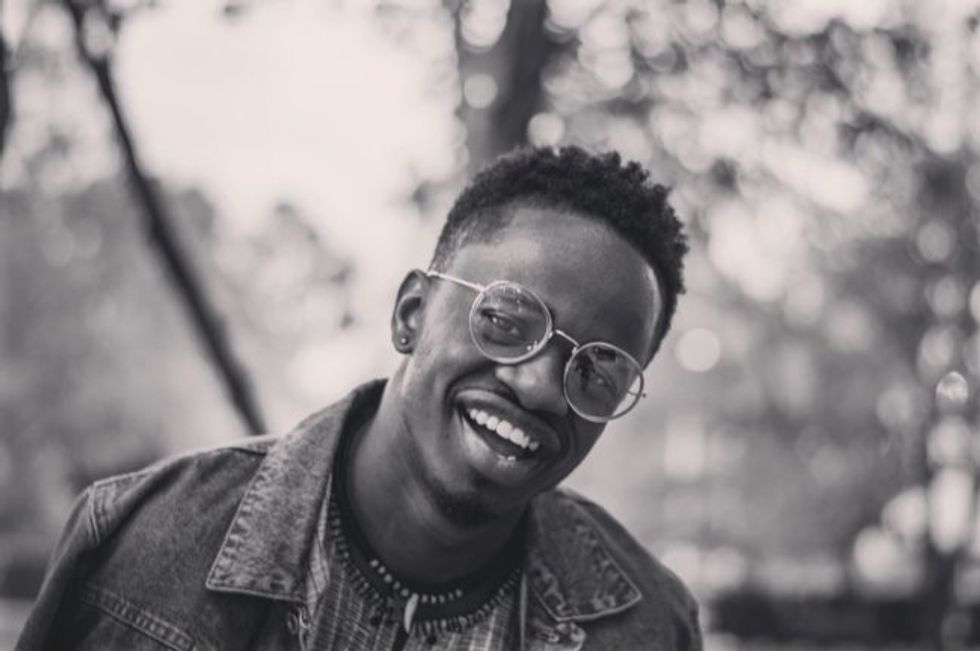 D: What's next for Mannywellz now that you have put this amazing body of work out into the universe?
M: Oh man, We got some stuff cookin'! We have "The Anthology" coming out. It's a body of work created by my business partners, House Studios. It's a collective of films inspired by my music. We collaborated with a group called Yacht Club on this. We have some remixes coming out. We have the home show coming up March 5th here in D.C. at Union Stage, we're hoping to sell it out.

"SoulFro" is now available on iTunes & Spotify.

---
Deascent is a Hip Hop artist, music writer and on-air personality for "Popdust Presents". He's also the co-front man of The Cold Press. Follow him on Instagram.
---
POP⚡ DUST | Read More…

Watch Da YoungFellaz take over "The Town" in this hot new video
BIG BOI -- Exclusive Interview!!! He talks about Atlanta and latest video
Veteran Actress Keke Palmer is about to run the music industry with her new single "Bossy"