New Releases
With over 100 entries on the Hot 100, Minaj's remix of the Doja Cat tune becomes both artists' first time topping the chart.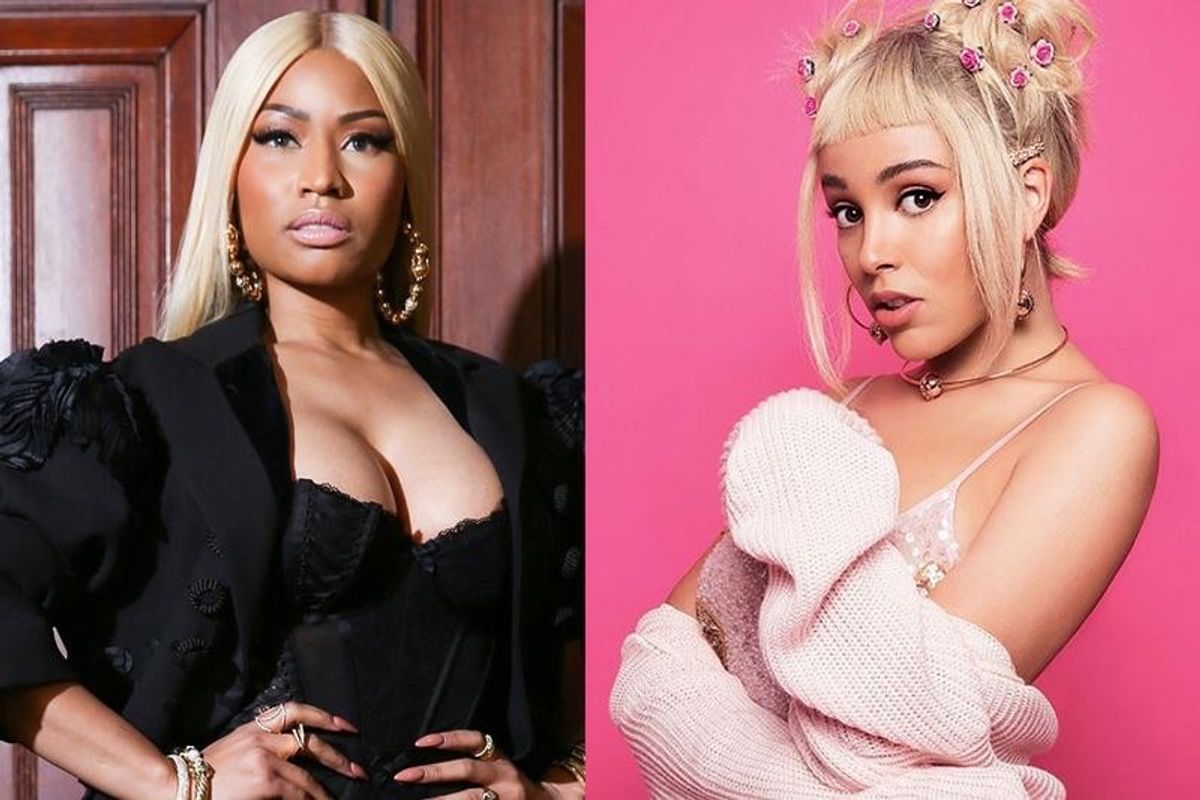 Though Nicki Minaj has made over 100 appearances on the Billboard Hot 100, the rapper has just now scored her very first No. 1 single.
Since 2010, Minaj has steadily been cranking out hits, both in solo endeavors and guest verses on countless peers' songs. She is easily one of the most beloved—and wealthiest—female rappers of all time. But, it wasn't until Minaj's new remix of Doja Cat's viral "Say So" that she finally topped the charts, marking a victory for both the rising star and the longtime torchbearer.
---
The original version of "Say So" was released in November 2019 on Doja Cat's second studio album, Hot Pink and quickly spawned a TikTok dance routine that spread through the video sharing app like wildfire. Doja was already accustomed to Internet fame at this point—her comical "Mooo!" music video from 2018 has amassed tens of millions of views—but even with a string of fairly successful singles, "Say So" became her first Top 40 hit.
On May 1, Minaj unveiled her remix of the track, which shot the song up to its No. 1 spot. Over the past year or so, there seems to be a common theme of well-established artists lending a verse to relative up-and-comers ("Old Town Road" and Justin Bieber's assist on "bad guy," for example). And just two days before the update of "Say So," Beyonce joined Megan Thee Stallion for a remix of the Hot Girl Quarantine anthem, "Savage." "Savage" is now number two on the Hot 100, which means this is the first time we've ever seen four black women hold the first and second spots on the chart.
Doja Cat - Say So ft. Nicki Minaj www.youtube.com