New Releases
Swift transforms into the most manly of men for her new self-directed video.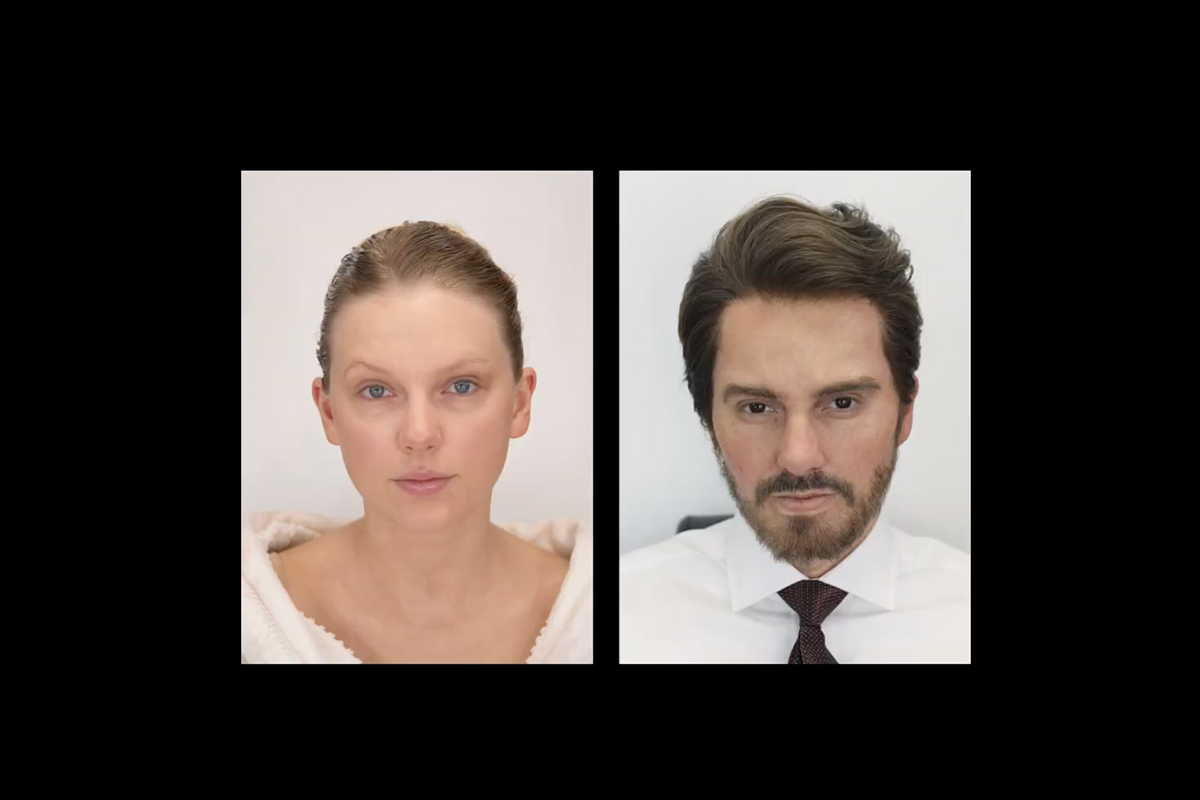 Throughout her many years spent in the public eye, Taylor Swift has faced unimaginable scrutiny over both her professional and personal lives.
But the 30-year-old pop star is still chugging along, having released her seventh studio album, Lover, last year to generally favorable reviews. On one of the record's highlights, "The Man," Swift ponders how she might be perceived and spoken about if she were a man. To help bring that vision to life, she was made over into Tyler Swift—yes, that's really her in prosthetics—to play a macho, manspreading dude in the new music video for "The Man," which she directed herself.
Swift is a known fan of subtle references in her material, and "The Man" comes full with a basket of Easter eggs. Here are just a few that we caught—knowing her, there are likely many more hidden in there.
Handsy Hallway
The luxe hallway of Tyler's penthouse looks eerily similar to the one in Kanye West and Kim Kardashian's Los Angeles mansion. The tension between Swift and Kanye has been brewing for a decade now, ever since the rapper's unforgettable VMAs scandal—which, as Swift revealed in her recent Netflix documentary Miss Americana, had a massive impact on her.
There are also 19 hands reaching out from the hallway's walls, potentially an allusion to the 19th Amendment, which granted women the right to vote. Swift kept her politics private until the 2018 midterm elections, when she spoke out against conservative Tennessee Senator Marsha Blackburn. "As much as I have in the past and would like to continue voting for women in office, I cannot support Marsha Blackburn. Her voting record in Congress appalls and terrifies me," Swift wrote on Instagram. "I will be voting for Phil Bredesen for Senate and Jim Cooper for House of Representatives. Please, please educate yourself on the candidates running in your state and vote based on who most closely represents your values." Voter registration in Tennessee spiked following Swift's statement.