Arts
Weirdness and Wonder are Headed for the Great White Way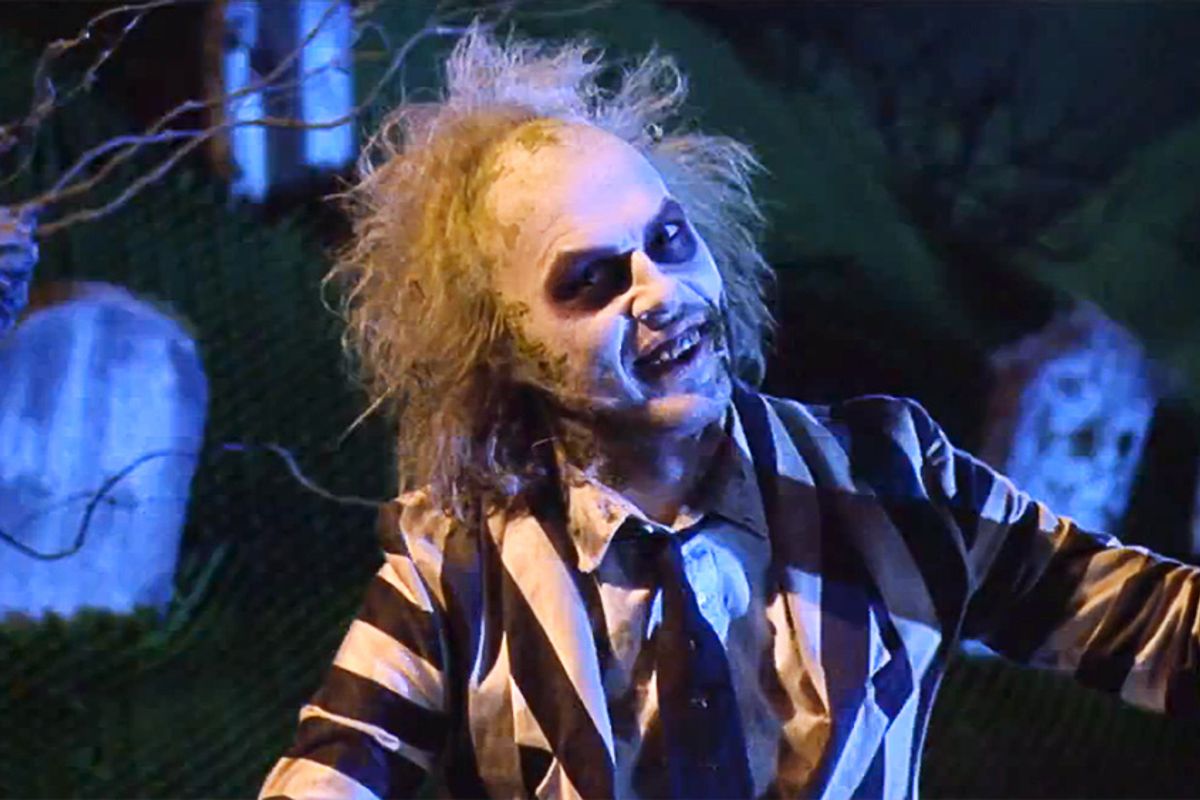 Fans of film, especially the freaky kind, better book a trip to the Big Apple.
Early spring 2019 will bring Beetlejuice to Broadway – a musical version, no less – jam-packed with all the fun the movie version filled us with in the late 1980s.
While the cast will be new and the plot made more stage-friendly, the adaptation of Tim Burton's comedy-fantasy flick is sure to be just as crazy-cool as it was on the big screen. We'll wait and see who replaces Winona Rider, Catherine O'Hara, Michael Keaton, Geena Davis, Alec Baldwin and the rest of the kooky crew, but seeing the story play out on stage is sure to surprise and delight.
This sort of story is perfect for live audiences – filled with ghosts with the most and plenty of thrills and chills. With lots of laughs peppered in and considerable costume potential, Beetlejuice on Broadway has all the makings of a hit. Hamilton status? Not likely, but a fun-for-the-family theater experience sure to land rave reviews and a resurgence of Beetlejuice-themed Halloween getups come October.
While fans of the movie are far and wide, if this sort of play isn't your idea of the perfect date night, The New York Times reports, "The announcement comes as the Broadway season is rapidly taking shape — 'Beetlejuice' is the 10th new musical to announce plans for a production, and a few more are expected." Looks like the year to come and beyond will be filled with plenty of Broadway tunes to tap your toes to.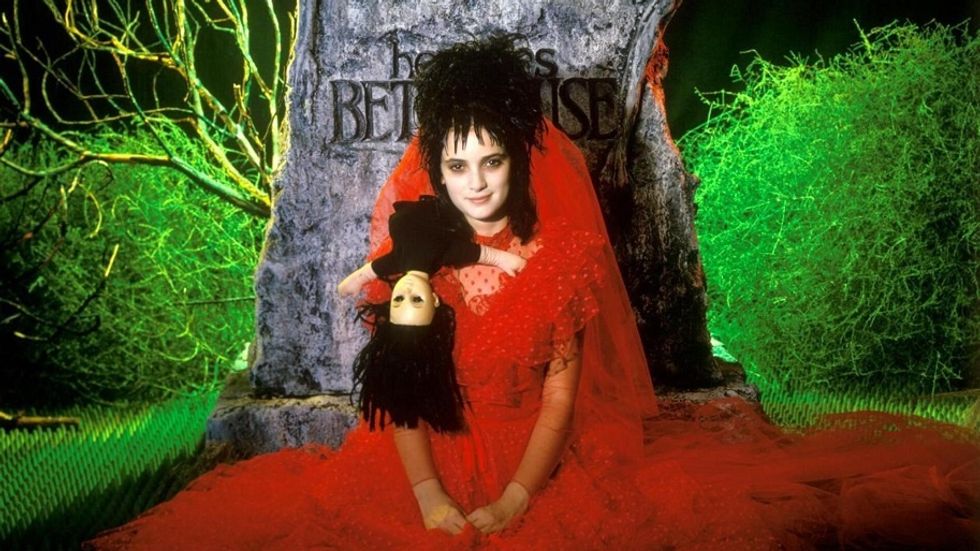 http://www.joblo.com
But for Beetlejuice fans, there is no need to wait 'till the production hits Manhattan. As per The New York Times, "The Washington production of "Beetlejuice" begins performances Oct. 14 and opens Nov. 4 at the National Theater. The cast there is led by Alex Brightman ('School of Rock'), playing the ghost Betelgeuse, and Sophia Anne Caruso ('Lazarus'), playing the living couple's daughter, Lydia." Beetlejuice will begin previews starting March in Manhattan at the famed Winter Garden Theater.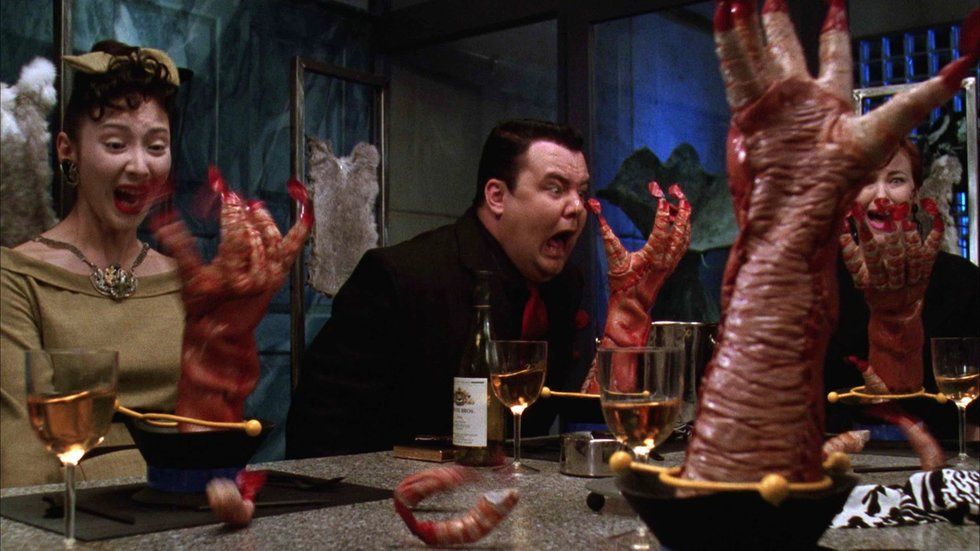 s.yimg.com
In case you are not familiar with Beetlejuice, Entertainment Weekly sums it up best, "As with Tim Burton's beloved movie, the musical follows unusual teen Lydia Deetz, who moves into a house haunted by a recently deceased couple and the titular degenerate demon. Beetlejuice and Lydia then hatch a devilish plot (including exorcism and arranged marriages) to scare away her parents." Sounds weird, but it's weirdly wonderful!

Beetlejuice! Beetlejuice! Beetlejuice!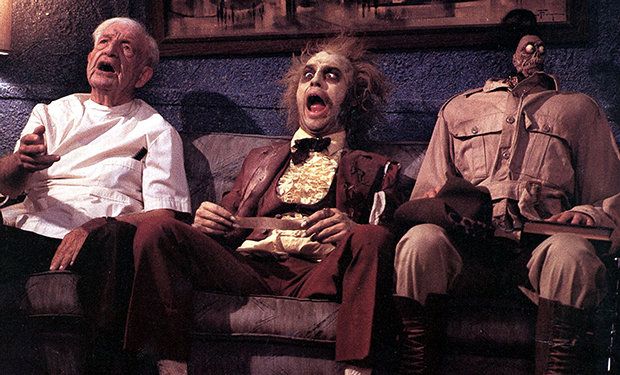 images.amcnetworks.com
---
Melissa A. Kay is a New York-based writer, editor, and content strategist. Follow her work on Popdust as well as sites including TopDust, Chase Bank, P&G, Understood.org, The Richest, GearBrain, The Journiest, Bella, TrueSelf, Better Homes & Gardens, AMC Daycare, and more.
---
POP⚡DUST | Read More...
From The Cosby Show to the Checkout Line, Geoffrey Owens Gets Acting Offer from Tyler Perry
Burt Reynolds Has Died at Age 82
From Pablo to Pornhub - Kanye in Talks to Collab with the XXX Site