Topdust
Gift Guide For The Men In Your life - Best Gifts For Your Brother, Your Father, Your Partner, And More
It's possible to find cool gifts out there — no more underwear and socks or whiskey rocks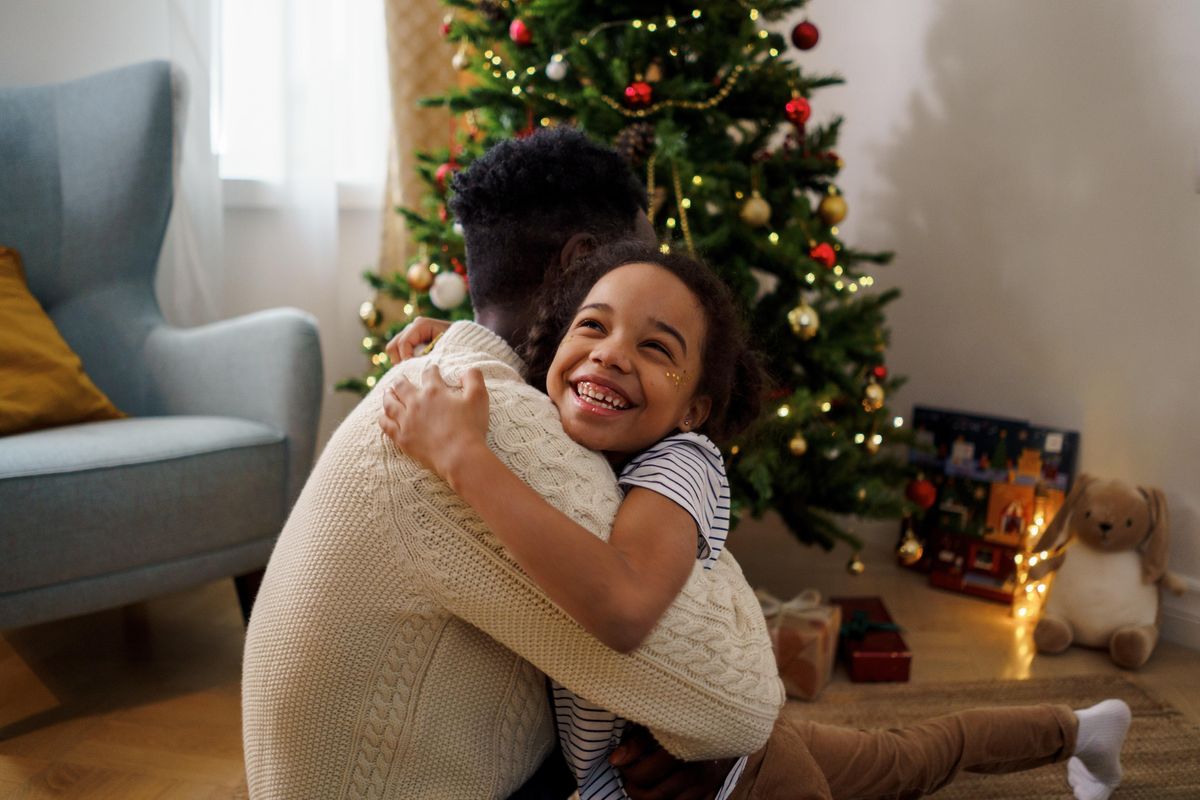 cottonbro studio via Pexels
No matter how many men you know and love, they're still the hardest demographic to shop for. It doesn't matter what genre of man I'm shopping for, or my relationship with them. Whether I'm shopping for my father, my endless parade of brothers, my dear and darling male friends, or literally any other man, I unfailingly draw a blank.
---
Every year, I put off shopping for the guys in my life because I simply don't know where to start. And when I search gift guide lists like these, they always come up with the weirdest things I'd never force upon anyone — not even my least favorite brother.
This is not just a me problem. No one knows what to get for men. Even — maybe especially? — other men! Those enigmatic creatures. Those riddles, wrapped in mysteries, inside enigmas. What do they want, truly?
While I might not be able to fully answer that question, I've spent the better part of my holiday shopping energy on compiling the perfect gift for literally any man on your nice list. And don't worry, there's not a whiskey stone in sight.
Here are some gifts the men in your life will actually like and use. Bonus points for the ones you can borrow, too:
The best gift is something he'll use every day — no matter his personality type, taste, or lifestyle. Sounds impossible? Think again. Ember's Temperature Control Mug lets him start his mornings with his ideal temperature beverage.
And now for the beverage. For the coffee connoisseur or heavily caffeinated corporate type, introduce them to the life-changing Bulletproof Coffee. Choose from their signature Keto Blend for the health nut. Or gift them a pack of the High Achiever roast to kickstart their brain every morning. When their productivity soars, make sure they thank you.
For anyone who prefers to start their morning with a healthy kick in the butt, Athletic Greens provides a ton of essential nutrients in each serving. It's great for anyone who is looking to build healthier habits — or challenge themselves to take their health to even greater heights.
It's winter. If any guys you know have already started to slack on gym time, give them the gift of the Tempo at-home fitness setup. This is a big gift for the guy at the top of your nice list. It's aesthetically pleasing, easy to use and store, and much more convenient than any trek to the gym. The best hack would be to gift this to someone you live with, so you can take advantage of it, too.
Another gift you'll be soon borrowing: this impossibly soft tee. This sweat-wicking material is soft and efficient, making it ideal for workouts or just lounging around the house. Whether his idea of a good time is, as is OV's motto, Doing Things, or doing nothing — he'll want to do it all in this shirt.
I'm a big proponent of buying your swimwear in the winter. Let me explain. You save yourself from the summer markups, you never have to deal with sold-out or back-ordered styles, and you don't wind up panicking when swimsuit season creeps up on you. And since every man I know has been wearing the same board shorts since their high school days, do them a favor and gift them a stylish pair from MARDA Swimwear.
Speaking of future travel plans, it's probably time their weekend bag got an upgrade. Choose between 50L, 75L, or 100L for the ultimate travel bag. It's lightweight, roomy, and even waterproof! From camping trips to international flights, this Yeti duffel can do it all.
The Theragun is a boss-level fitness tool that he'll cherish forever. If you buy this for your SO, you might even get jealous of his effusive love for his new best friend. Oh, men and their toys.
For the Hypebeast. For someone who knows their way around a Supreme store. Don't waste your time trying to find a sneaker they'll like on Grailed — if the hunt doesn't kill you, the prices will. Instead, get them this decorative sneaker candle they can proudly display in their home. After all, most of their sneakers probably stay languishing in their boxes. At least this will see the light of day.
I also use the holidays to Inception the men in my life into starting a skincare routine. This Malin + Goetz Saving Face Kit makes it almost easy. An American Psycho-level morning routine is a lot to ask for — it's probably what drove Patrick Bateman crazy. But this multitasking trio is efficient and so easy to use a man can do it.
For any guy who fancies himself a regular Carmy from The Bear, these knives will take his cheffing to the next level. This cult-favorite trio of smooth, sharp knives is crafted from cryogenically-tempered Japanese stainless steel to last him literally forever.
All products featured are independently selected by our editors. Things you buy through our links may earn us a commission.