New Releases
Kate Klein Releases a Fierce New Anthem: Listen to "Sad Boy" Now
Kate Klein is sick of sad boys.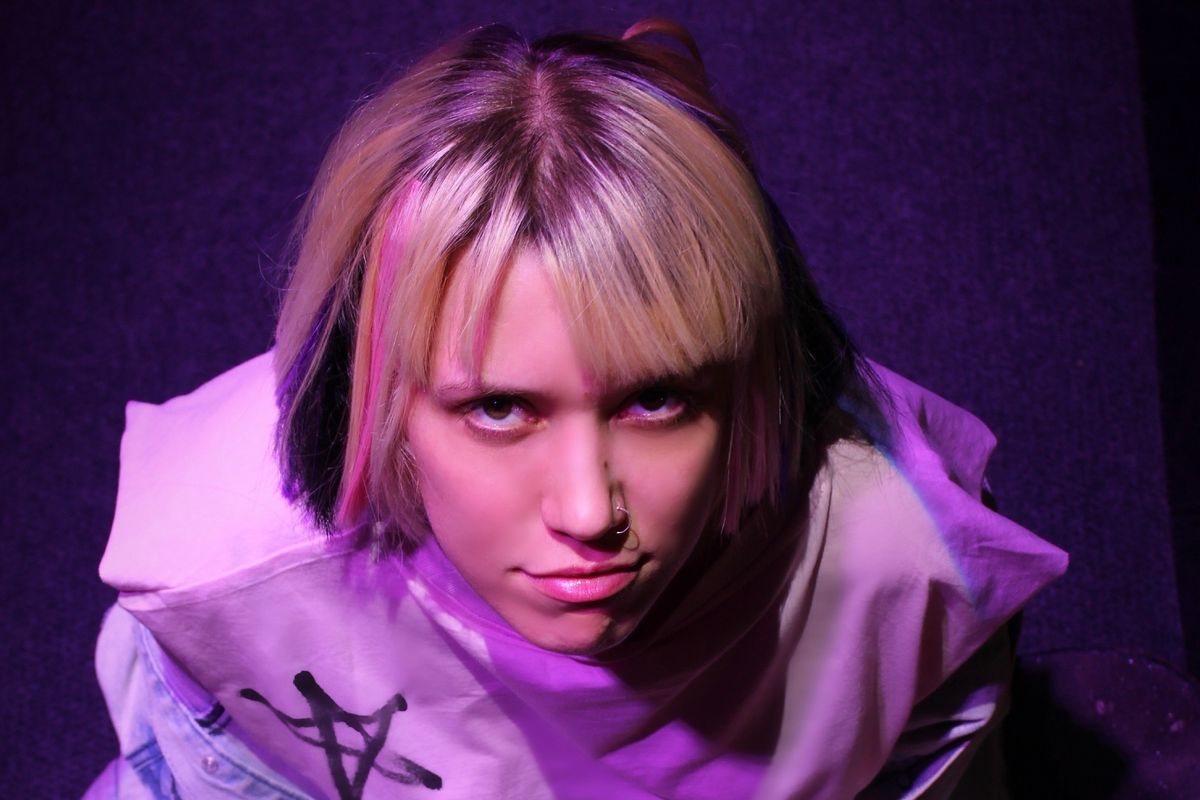 If you haven't already heard of Kate Klein, it's time to change that.
Kate Klein is a multi-instrumental singer-songwriter who spends her time between LA and London. She makes music that perfectly describes the identity crisis of the modern young person. On the one hand, the young people of today are dealing with massive existential threats like climate change, while on the other, they're dealing with the personal turmoil of figuring out their identities and love lives.
---
Klein perfectly explores this crossroads with her brand of give-no-f*cks pop music. She's also a huge advocate for mental health awareness and the LGBTQ+ community, passions that come across in her infectious music. Considering her international lifestyle, it's no surprise that she's cultivated a growing fan base across the globe. Kate tells us that she loves bringing people together and watching fans in Rio De Janeiro connect with fans in London or fans in Seoul connecting with fans in Berlin.
Now, Klein is premiering her latest single, "Sad Boy," (produced by Universal's Teddy Marquee) on Popdust. Irreverent and powerful, the feminist anthem celebrates a woman's ability to blaze her own trail. "I wanted to write an anthem to empower people to get out from toxic situations. You better run away before you find yourself in some psycho movie," Klein says of the song.
"With 'Sad Boy' I kinda poke the stereotype of the bad boy who buys your heart with emotional sunsets and nice words but they have that mother*** attitude." But Klein wants to make it clear that the song can also be interpreted as an anthem of self love, saying, "It can also be applied to girls in my generation. We wear oversized t-shirts and baggy clothes and we got that attitude like we don't care. We are sad boys in some ways too." She continues, "I'm a sad boy and I'm not...you know we are all sad boys motherf*ckers in someone's stories."
Klein wrote "Sad Boy" after a night out at Emo Nite (a music event in LA). It's clear that the elements of pop punk and Blink 182-esque stylings in the song were partly inspired by a night of Emo-rock tunes. "I went to Emonite in LA for the first time. Travis Mills, Machine gun Kelly and Travis Barker were performing. I was in the middle of the crowd, when I started singing Sad boy and some people around started singing along. That's how I realized that it could be a dope hook. The day next I had a writing session with Teddy Marquee and we created 'Sad Boy.'" says Klein.

As for her process, Klein says, "I always write after midnight. I like to stay awake, I don't sleep that much because I'm always thinking and I'm always so hyper... so I write songs, film videos, edit etc."
Sad Boy is the second track on Klein's debut album MOTEL BROKEN HEAR,T which is set to come out sometime in Fall 2020. The album will tell the story of how and why Kate went "from killing her heart to dealing with a Sad Boy Mother****er." If you're looking for a bad*ss female singer to remind you just how cool pop-punk can be, look no farther than Kate Klein.
Listen to her new single here.
SAD BOY